Fishing with Veterans just got easier, thanks to a Virginian family.
Virtually indestructible and capable of running in a foot of water, a new boat designed for anglers in wheelchairs is transporting veterans along Virginia waters. U.S. Marine Corps veteran Ed Moore and his daughter Hailey are hosting free fishing and boating trips for military veterans and their families on the Potomac and Occoquan rivers.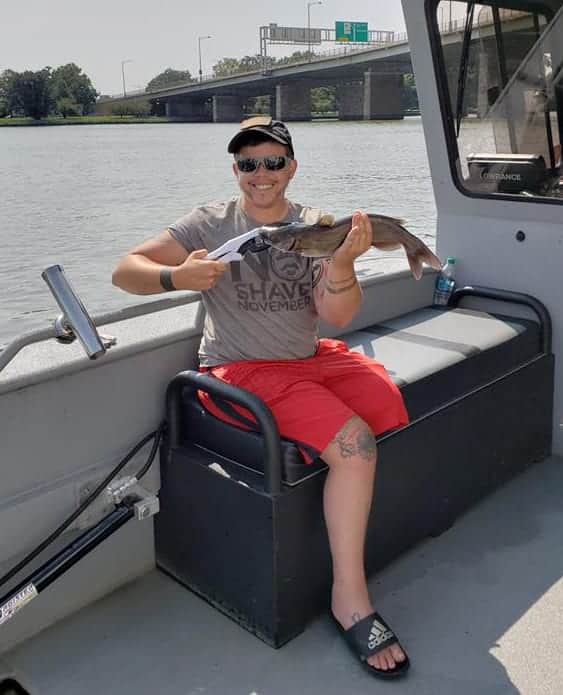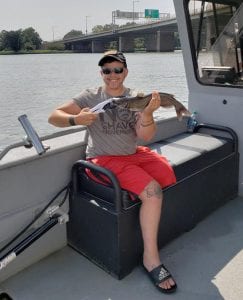 They are proud to offer this opportunity at no cost to those that have served our country proudly to enjoy a favorite pastime.  They give veterans with physical limitations (wheelchair) an opportunity to participate. They can also facilitate an opportunity to allow disabled vets to take their children fishing.
Their nonprofit organization, Veterans Fishing Adventure, features an aluminum landing vessel named Knot 4 Gotn. The vessel has an air-conditioned cabin, is constructed of 5086 H116 aluminum with closed-cell foam injected in all voids, and is painted with Line-X weather-resistant coating. It's powered by a jet drive unit designed by Battle Boats.

"Water is very calming," says Moore, who funded the boat's construction himself. "Way back when I was in the Marine Corps, I was on ships in Japan and Korea. It was just a neat thing to be out on the ocean. All your problems seem small when you're near the water. When you walk near the water, you get a sense of being free. You don't think about the tough stuff. You smile and think about how beautiful it is."
Plans for the future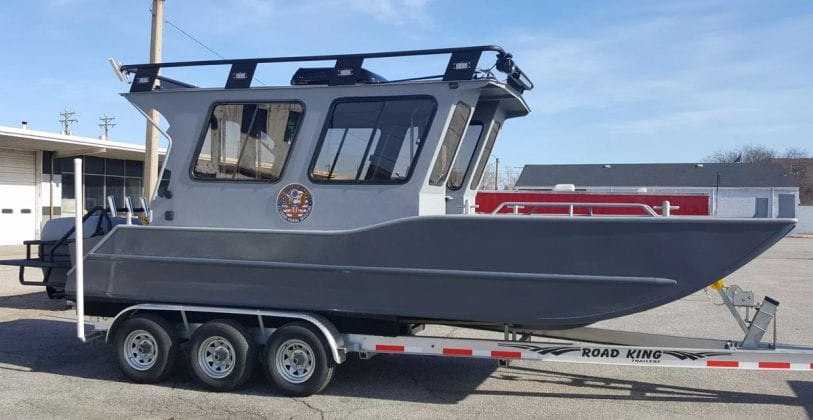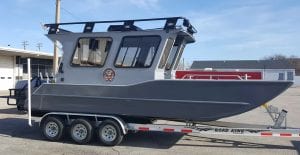 Moore hopes to have a fleet of similar vessels spread throughout the Eastern Seaboard. As a federal nonprofit, donations to offset costs are tax-deductible and much appreciated.  For more information, visit the organization's Facebook page or website.
Maryland Makes Boating More Accessible
On a related note, the Chesapeake Region Accessible Boating (CRAB) and their partners are working with the State of Maryland, Anne Arundel County and the city of Annapolis to fund a boating center capable of hosting people with disabilities, recovering veterans and local children from at-risk communities.
Currently based at Sandy Point State Park, CRAB hopes to find a new home because the park's popularity, special events and frequent traffic backups on Route 50 make it difficult for members to access the waterfront.
"CRAB is very fortunate to have earned the support of every high-ranking elected leader in the region," says CRAB President Brad LaTour. "What we are striving to do now is to elevate their support to a commitment and the funding of an adaptive boating center in 2019."
The proposed center will also provide job opportunities for people with disabilities and offer young people the experience to learn a marine trade or manage sailing programs. crabsailing.org
By Chris Knauss, Southern Boating December 2018