Fall Boating
Experience Fall Boating in the Northeast
Cool. Crisp. Clean. You have to love fall boating in the Northeast, even if signs show that the end of the summer boating season is near. Still generally hot, especially in recent years, the predominant winds this month will eventually shift from the southwest and drop out of the north and east.
The north shift brings the season's first chills, while the easterlies initiate a bit of chop.  Neither are particularly worrisome at this point, although they are harbingers of change that will steadily intensify through October and November.
Fall Weather
Early September weather tends to be much like August from a boating standpoint in our region, so don't feel overly pressured to be on the water every time you have a few free hours.
Just stick to your schedule when boating in the fall. Keep an eye on the long-term weather forecast in case any tropical storms or hurricanes are intent on rolling up the coast. The threat of these could cost several days at port even under sunny skies. They are often preceded and followed by serious ground swells from offshore which sometimes make inlets impassible and regulates the fleet to bay, harbor, and Long Island Sound waters. Most years, this is just something to keep in mind, but there are times when it leads to serious alterations in schedules, so have a Plan B if undertaking a journey spanning several days.
Fall Fishing
Weather disclaimers aside, one thing you'll surely want to do this month is revisit the fishing scene. September often sees the inshore grounds refresh with solid catches of scup (porgy) and amazingly abundant black sea bass leading the inshore hit parade scene from New Jersey through Massachusetts. False albacore generally arrives in nearshore waters to the delight of fly-casters and light-tackle enthusiasts.
Fall boating is primetime for anglers. Offshore, tuna and shark action tends to intensify from the New Jersey waters all the way to Massachusetts where anglers cast with surface poppers or work diamond jigs to draw bone-jarring strikes. Bluefin tuna in the 30- to 80-pound class make up the bulk of this catch with some of the action happening within 10 miles of the coast.
Fall Playtime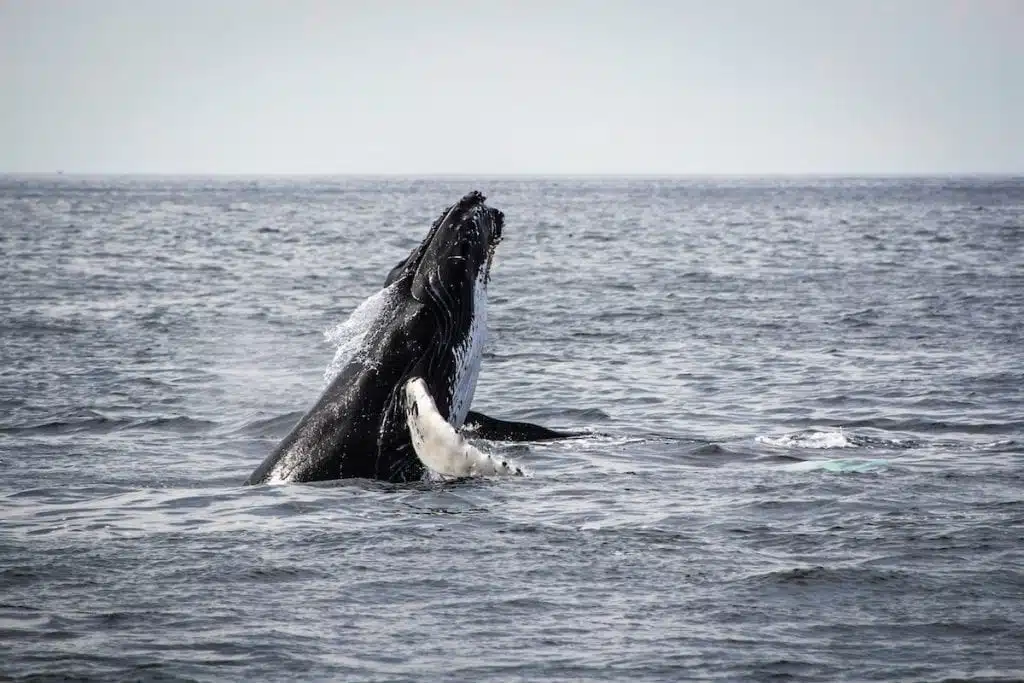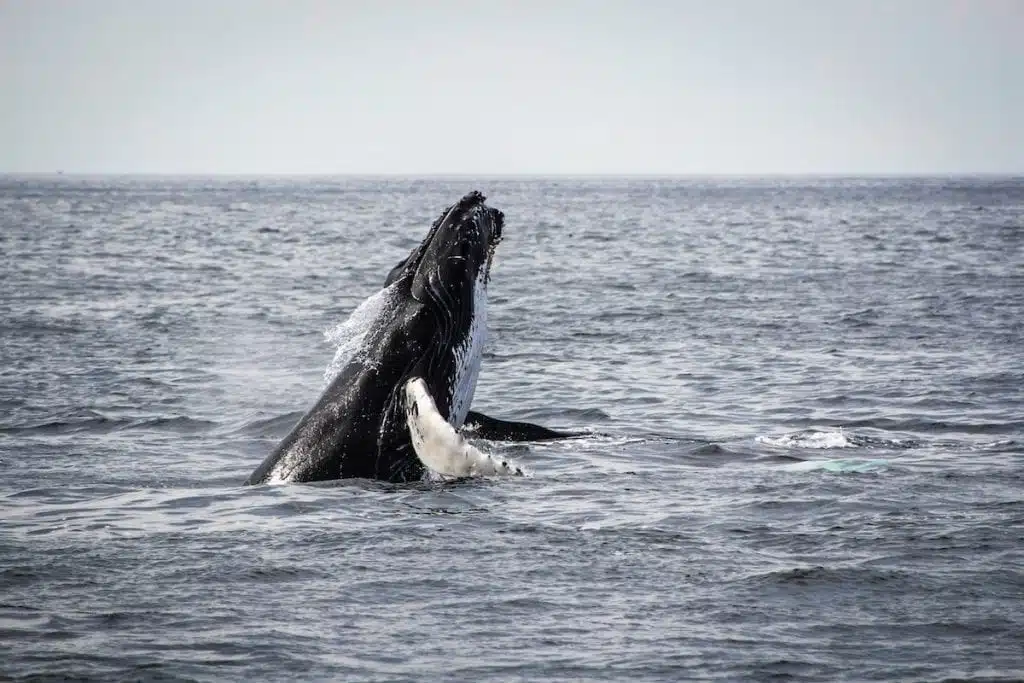 These same waters also feature a variety of whales, porpoises, sea turtles, and lumbering, oddly shaped ocean sunfish that can weigh 300 pounds or more. All are a treat to behold if you reach these waters. Just be sure to give the amazing creatures reasonable berth.  Don't interfere with their feeding and migration needs or risk a chance encounter with your hull or prop. For whales, especially, a respectful distance is necessary.
NOAA suggests at least 100 yards but notes that 500 yards from the creature's forward line of progress is required for endangered right whales, so bring along binoculars. Here are the NOAA marine life viewing guidelines.
You should squeeze in as much playtime on the water as possible this month. Tubing, water skiing, snorkeling, rafting-up, late-summer festivals, and a little clamming or gunkholing remain on the menu. For the first two, make sure to follow safety protocols like having a spotter on duty in addition to the driver. For the latter options, choose a mix
of familiar spots where fun and success are ensured but also explore some new areas to expand your local knowledge.
The bottom line this month? Don't fret, there's still plenty of fall boating season ahead. But don't dilly-dally either. Head down to the dock, cast off your lines, and drink it all up—
safely, of course.
By Tom Schlichter, Southern Boating September 2019