Cambridge, Maryland bids adieu to summer with Summer Send-Off Festival
The historic maritime town of Cambridge, Maryland, knows how to send off summer with three of my favorite "B" words. This year's Summer Send-Off festival—themed "Blues, Brews and Barbecue"—will be held on Saturday, September 16th from 5PM to 10PM in the downtown area, a short distance from available docking at the Cambridge Municipal Yacht Basin. Located on the Choptank River near the mouth of Cambridge Creek, it has a maximum depth of 13 feet and is a comfortable stop for boats from 20 feet to 200 feet.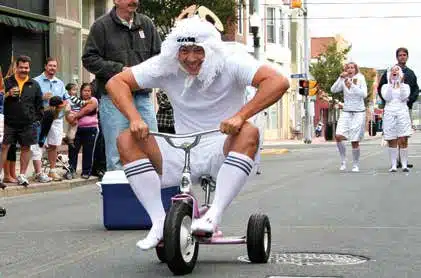 The festival is held on Poplar and Race streets and features barbecue-inspired foods, live entertainment, and craft beer. RAR Brewing is returning as this year's sponsor of the Main Stage and will serve its full line of beer, which is brewed in downtown Cambridge at its Poplar Street taproom and new canning facility on Gay Street.
The fun includes pedaling miniature tricycles, running in flippers and a SCUBA mask, and racing with an egg on a spoon. The fastest team gets bragging rights and a $100 donation to their favorite charity.
By Chris Knauss, Southern Boating, September 2017