Cold weather brings spectacular birding in the Northeast
With the holiday season well underway, most northeastern boaters have already pulled their vessels for the winter. While it's the late season routine, many still yearn to go down and reconnect with the sea, even after a couple of weeks in dry dock.
One way to stay in touch with the marine world at this time of year is to cut in a little birding action.  For this, migrating seabirds make a perfect starting point. "December really is a great time for bird watching along the shore," says Ted Gilman, education specialist and senior naturalist for the National Audubon Society's center in Greenwich, Connecticut. "There are many species of birds using the Atlantic Flyway right now, migrating from colder northern areas to warmer climates down south. It makes for some terrific viewing, and you can generally see something interesting anywhere you find shoreline access, maybe even at your favorite marina."
The waters of Long Island Sound, for example, play host to northern gannets this time of year. This is a large bird with snow-white plumage, black-tipped wings and a six-foot span that generally spends its time offshore. Throughout December, however, you can spot them diving on remaining schools of baitfish. "They shift their wings behind their bodies and slice into the water like an arrowhead to get down deep and catch their prey," says Gilman. "They really are spectacular."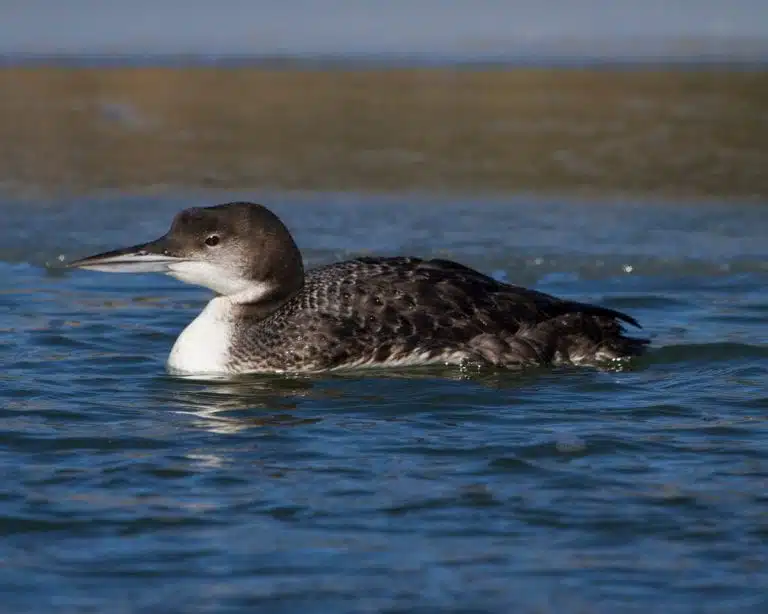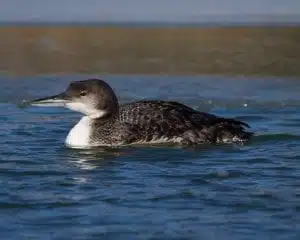 The common loon is another winter visitor to northeast waters. With a black and white checkered back and a rather chunky appearance, it's easy to pick out from sea ducks and geese. A slimmer cousin, the red-throated loon, can also be seen during the holiday season. Don't, however, expect to hear the lonesome call for which both loons are famous. That happens during spring mating season.
Another large bird that frequents the northeast coast during winter is the bald eagle. Nearly lost to extinction because of the insecticide DDT, which causes eggshells to thin and unable to support the weight of the incubating bird, populations are rebounding nicely. Drawn to the coast in search of open water and fish or ducks to eat, you can distinguish adults from other birds of prey by their immense size, white heads, and white tails.
"Identifying birds is easier than ever these days," says Gilman. "There are many good books on the subject and even some great apps, including the free Audubon Bird Guide".
Of course, this being winter, you'll want to dress warmly, and wear gloves, boots and a hat. Make your visits to the sea on calm days and bring a pair of binoculars for a better look as it's tough to get close to birds on the water.
A guided birding tour is a great way to start out, advises Gilman. Many parks, Audubon Society chapters and birding groups offer these. If you live in Connecticut, Gilman recommends a visit to Hammonasset Beach State Park that's right on Long Island Sound and perfectly situated along the flyway. "You'll smell the sea breeze and see something interesting there every time," he says. "Another great place is Montauk Point, New York. The gathering of seabirds and ducks there is incredible."
Gilman also recommends those new to the game to go along with a bird watching group if at all possible. "Doing so will probably give you access to a spotting scope, and that will give you the best look. It will also put you with experienced birders that can help identify the various species and point out a few you might otherwise miss."
by Tom Schlichter, Southern Boating December 2018