APPROXIMATELY 40 MILES SOUTH of Beaufort Inlet, North Carolina, are a series of underwater ledges and cliffs known as the "Big Rock"—a relatively small area of ocean about 10 miles long and 1 mile wide, where the warm, clear waters of the Gulf Stream intersect the North American Continental Shelf. The spot is a haven for small reef fish and the larger fish that prey on them. It is over the "Big Rock" where, in 1957, a recreational sport fisherman
 caught the first Blue Marlin 
along the Carolina coasts and from which a billion-dollar industry has grown. That history is celebrated June 9-17 with the 59th Annual Big Rock Blue Marlin Fishing Tournament.
The Big Rock has become the Super Bowl of fishing tournaments with an impressive fleet of private and charter boats going after the million-dollar title catch. What began as a small fishing club's attempt to spur growth in a depressed area has grown into one of the world's most respected fishing tournaments. Its mission statement—promoting conservation among sport fishermen, raising money for local charities preserving the maritime culture and promoting marine education— has been an overwhelming success. Since 1988, the tournament has donated more than $3.5 million to local charities.
Fishing takes place Monday, June 12th to Saturday, June 17th from 9am to 3pm. The scales for game fish close Monday to Friday at 7pm and Saturday at 6pm. Watch the weigh-in of each day's catch at the weigh station on the Morehead City waterfront. Complete tournament information is available at thebigrock.com.

Jacksonville Powerboat Races
Be a part of the action when Powerboat P1 brings the exciting P1 Panther to the St. Johns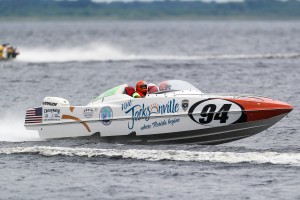 River at Memorial Park in downtown Jacksonville, Florida, on Saturday, June 3rd. The Panther one-design race boat was formed and built in the U.S. especially to bring the thrill of powerboat racing close to shore and spectators close to the action. The Panther is one of the fastest powerboats of its size, reaching speeds of up to 70 mph. Also running in conjunction with the Panthers will be the AquaX Series of personal watercraft races. For more information, visit p1superstock.com
MARINE INDUSTRY DAY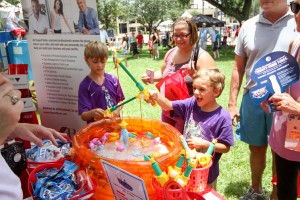 Many enjoy boating as an escape from their everyday lives; a day on the water fishing or sailing is a much-needed break from the workweek. Others, however, enjoy boating for the careers and livelihood it provides for them and their families. The Marine Industries Association of South Florida's Marine Industry Day celebrates both by showcasing the marine industry and career opportunities in a fun weekend event. Last year's function drew thousands of attendees, who participated in more than 30 interactive and educational exhibits. This year, the public is invited to join the families of marine industry professionals at Fort Lauderdale's Esplanade Park on Saturday, June 17th to enjoy food, music and games. In South Florida alone, more than 100,000 jobs are supported by the boating and marine industry, and over $10 billion of economic bene t impacts the region. Event details can be found at marineindustryday.org
Bob Arrington Southern Boating Magazine June 2017