Chartering in the Windward Islands
This string of Southern Caribbean islands is perfect for those who've already cruised the USVI and BVI.
The seven-square-mile island of  Bequia is a destination Rolf "Erik" Stromberg first heard of in the 1970s. Stromberg's sailing buddies in Seattle, where he lived at the time, painted a picture in his mind of a tropical paradise where, over the winter holidays especially, sailors from all over the world dropped anchor in Admiralty Bay. They socialized on each other's boats, had toes-in-the-sand parties ashore, and sailed to the neighboring Grenadine islands for raft-ups in out-of-the-way bays.
"I never made it to Bequia back then. But about a decade ago, I saw an article about the island in the travel section of The New York Times," says Stromberg. "I clipped it out for my partner to read and told her I'd teach her to sail if she wanted to go. She did, and that's how I first visited Bequia. 
"Since then, we've chartered and sailed the Grenadines every year," he says, adding his charter choice is a 40- to 45-foot monohull, equipped with an autopilot and an in-mast furling mainsail for easier boat handling. "We chartered most recently with Horizon Yacht Charters (Blue Lagoon, St. Vincent). They have a great option where for one hundred dollars, they picked up the boat in Bequia and sailed it back at the end of the charter so we could stay and spend an extra week ashore in a rental villa visiting all our Bequia friends." 


The Windwards
St. Vincent and the Grenadines are part of the Windward Islands, a stretch of the southern Caribbean that spans from Dominica to Grenada or about 190 nautical miles (nm). This includes Martinique and St. Lucia. The British are credited with coining the term Windwards. It was a pragmatic way to divide the chain because 17th– and 18th-century ship captains sailing on transatlantic currents and trade winds from Europe usually arrived somewhere in this middle crossroads. Thus, the islands located to the windward of this point became the Windwards, and those leeward, the Leewards.
"Sailing from Martinique to Grenada is popular, and we offer one-way sails for guests wanting to do this route," says Dan Lockyer, the UK-based vice president of global tourism for Dream Yacht Charter, with Windward Caribbean bases in Martinique and Grenada. "This part of the Caribbean is beautiful, and we'd suggest allowing eight to ten days to sail down to Grenada." 
Similarly, a one-way charter starting 40 nm to the south in St. Lucia to Grenada is what Ian Pedersen, senior marketing manager at the Clearwater, Florida-headquartered The Moorings & Sunsail, calls the ultimate Caribbean experience. The Moorings offers bareboat and crewed charters on sailing monohulls and sailing and power multihulls from its bases on both islands. 
"This is a bucket-list item for many sailors and boaters. It's not for those who consider themselves beginner sailors or who have not chartered before," says Pedersen. "This is an itinerary that requires knowledge, experience, and patience, but also one that rewards those who take the time to travel these waters with a quintessential Caribbean experience that can't be found anywhere else. While the ease of travel and line of sight sailing are what attract so many travelers to places like the British Virgin Islands, the Bahamas, and St. Martin, the sheer distances involved, and the knowledge and navigation required in a Windward charter vacation are what make it so rewarding. 
"As for conditions, they are called the Windwards for a reason, and in the winter months, sailors can expect a steady wind from the east between fifteen to twenty-five knots," he adds. "Temperatures remain very comfortable even in winter, varying between seventy-five to eighty degrees Fahrenheit."
Island by Island
While a long multi-island cruise is indeed spectacular, it is currently challenging due to the myriad COVID-19 protocols for each island, some of which include a quarantine period. These protocols are outlined on each island government or health ministry's website. Therefore, those cruising or chartering in the Caribbean this season may want to anchorage-hop within one island nation, recommends Ann McHorney, chief executive officer and charter broker with Fort Lauderdale, Florida-based Select Yachts, which, with Camper & Nicholsons Port Louis Marina in Grenada, has spearheaded the Grenada Charter Yacht Show.
"We presently avoid the international aspect. It's just not practical now," says McHorney.  
Dominica
This 290-square-mile island, the second largest in the Windwards after Martinique, has never received many charters or cruiser traffic due to its lack of facilities. There are no marinas or charter bases. However, Hank Schmitt, owner of Offshore Passage Opportunities and founder of the North American Rally to the Caribbean, has worked for several years with the Portsmouth Association of Yacht Services (PAYS) to establish a mooring field.
"We hope to have twenty-seven of the thirty moorings we donated fully refurbished by Christmas. The new dinghy docks should also be in place by then," says Schmitt, who will again host PAYS Yachtie Appreciation Week, March 20-27, 2022. "This is one island you want to explore inland. Nearby is the must-see Indian River Tour, and further inland, there are waterfalls, rain forests, the Boiling Lake, and the Emerald Pool, to name a few."
Martinique
One of the French Caribbean islands, and politically, a part of France, the yachting hub here is in Le Marin, a town on the island's south coast. The Marina du Marin boasts more than 800 slips, a full range of services from refueling to laundry, and amenities like shops and restaurants. Dream Yacht Charter has its base here.
"We have expanded our fleet at our base at Le Marin, and we also have two eco-friendly floating villas for rental, called Aqualodges," says Lockyer. "They sleep four and come with water toys, a see-through floor to watch the fish, and plenty of space for lounging and sunbathing.
"Food is an important part of any yacht charter," he adds. "Some of our favorite restaurants in Martinique include Le Petibonum in Le Carbet, where you can sample local seafood, Le Kano in Trois-Ilets offers modern Creole cuisine…and Le Zandoli, also in Trois-Ilets, offers a breathtaking panoramic view plus dinner by a swimming pool overlooking the bay of Fort-de-France."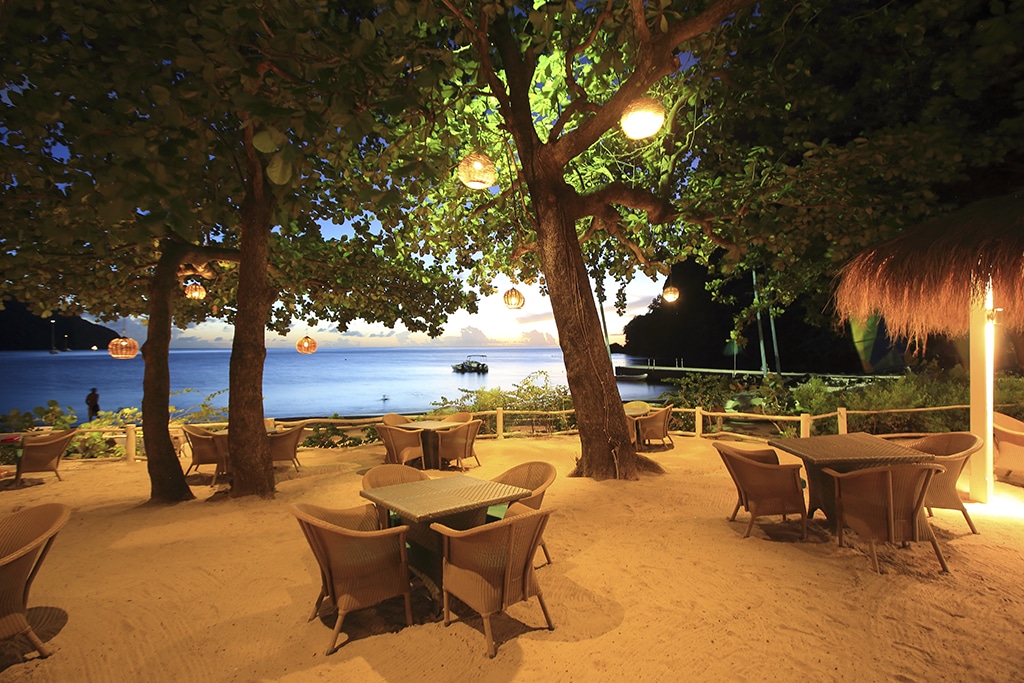 St. Lucia
Known for its two picturesque peaks, the Pitons, there are two major marinas here. One is the 42-slip Marigot Bay Marina on the island's west coast where the 1960s version of Dr. Dolittle with Rex Harrison was filmed. The other is IGY's 253-slip Rodney Bay Marina north of the capital of Castries in Gros Islet. The Moorings and DSL Yachting both have their bases in Rodney Bay.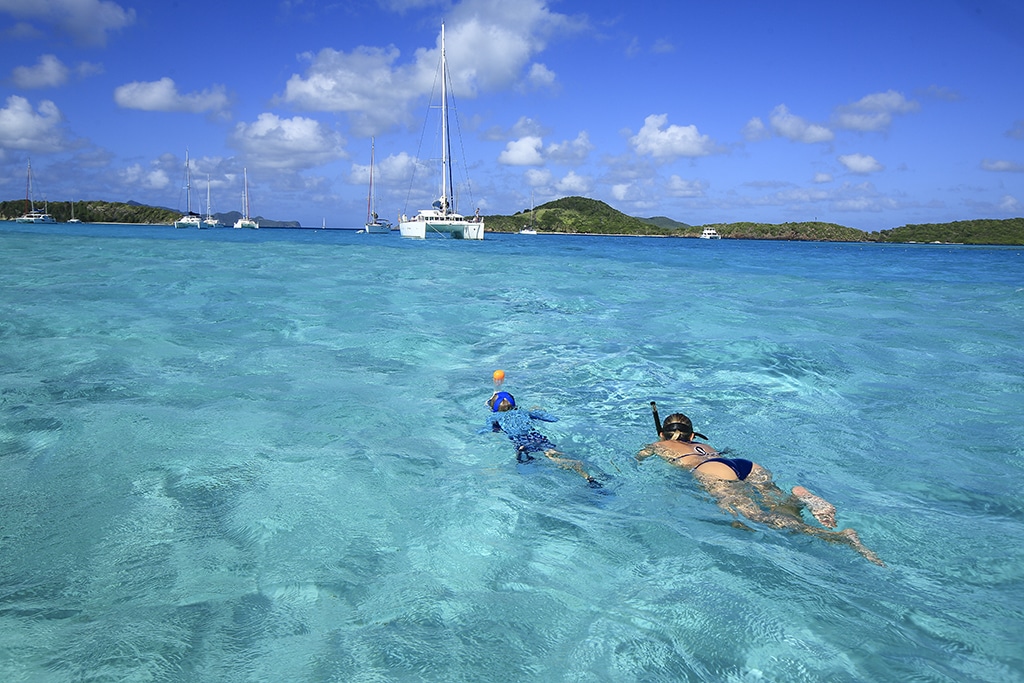 "Benefits of chartering out of St. Lucia are comprehensive services and the accessibility of supermarkets, bars, and restaurants. There are also marine stores, hardware stores, and decent shopping nearby," says Ulrich Meixner, managing director of DSL Yachting, which offers a fleet of 32 to 44 monohulls and multihulls for bareboat charter. Meixner is also the current president of the St. Lucia Sailing Association, which makes him in-the-know on all things sailing in St. Lucia. 
"A must-do is to spend a night at-anchor between the Pitons. The views are breathtaking and romantic," he says. "St. Lucia also has a lot to offer for land-based activities like zip-lining, mountain biking, hiking, and sightseeing."
St. Vincent & The Grenadines
Located 100 nm east of Barbados, this 32-island nation starts at St. Vincent to the north and ends some 30 nm to the south in Union Island. Young Island, just 200 yards from St. Vincent's southern mainland, is one of the smallest in the country and the site of the private Young Island Resort.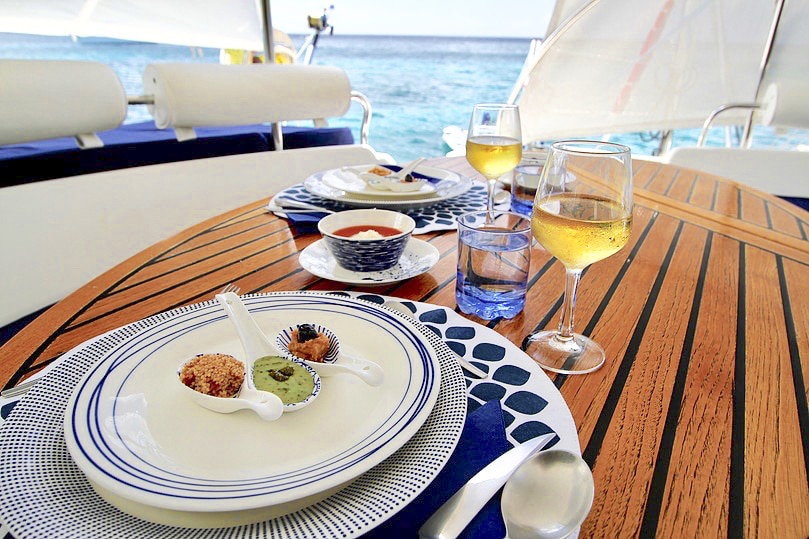 "With a handful of moorings, this is a wonderful place to start your charter vacation because you can climb up the two hundred and fifty steps of Fort Duvernette and get incredible views of St. Vincent's south coast and the Bequia channel," says Astrid Geslin, who with husband and captain, Laurent, provide crewed charters aboard the 49-foot Privilege catamaran, Isolablue. The Grenadines offer several walls, rocks, and reefs to dive. Laurent is a PADI instructor while Astrid is a PADI Divemaster. 
Horizon Yacht Charters is based at the Blue Lagoon Resort & Marina, a 20-slip facility where arrivals receive a special St. Vincy Rum Punch. Horizon offers 38- to 51-foot monohulls and multihulls for bareboat charter.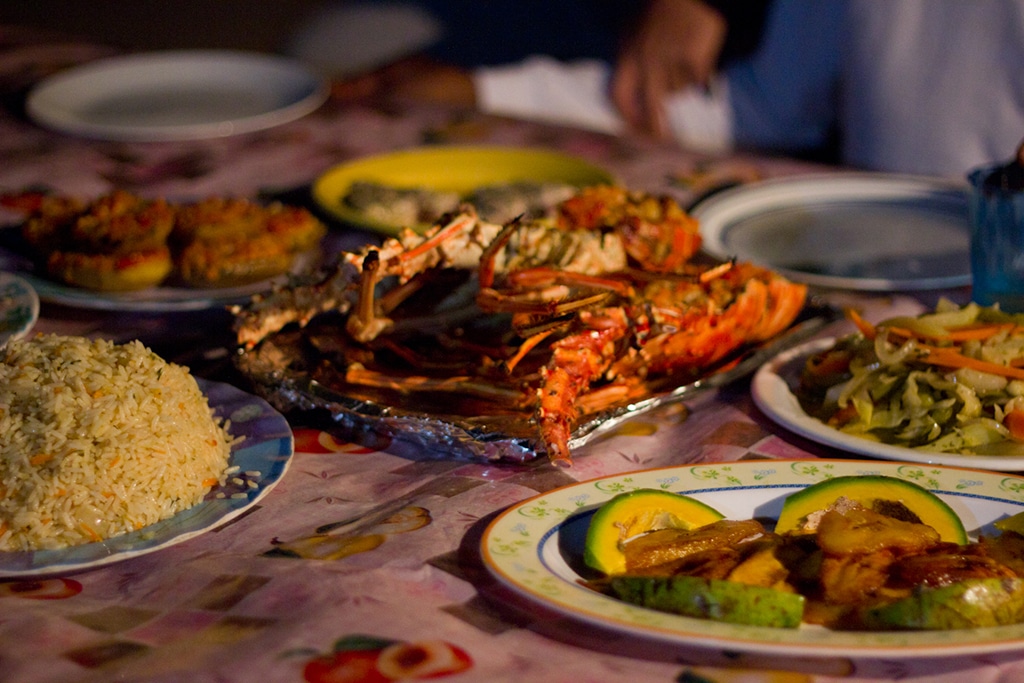 "Each Grenadine has its own unique vibe, so it is like visiting a few different countries in a week," says Lesley Dowden, Horizon's St. Vincent-based reservations specialist. "Best places en route include the world-famous Tobago Cays. The anchorage is protected by an enormous horseshoe reef which also provides amazing snorkeling. You can swim with the turtles that feed around the five islands that make up the Cays or explore ashore with the nearly tame iguanas and tortoises. In the evening, you can arrange a wonderful lobster or fish beach barbecue with one of the local guides."
Grenada
Some say you can smell the fragrance of locally grown cinnamon and nutmeg as you approach the island. Camper & Nicholsons Port Louis is the major marina with 227 slips and the site of bases for Dream Yacht Charter and The Moorings.
"Grenada is almost as remote as it gets in the Caribbean. This is generally the endpoint of most Windward Island vacations, and guests enjoy dropping their yachts off at our base and utilizing the nearby international airport to fly home," says Pedersen. "The main highlight in Grenada is the capital of St. George's itself and the local, world-famous spice market from which the island derives its nickname." 
The best part is that the Windward Islands are fun to cruise any time of year. "In the winter, you get the Christmas winds, and in the summer, there's a good breeze, too," says Stromberg. "Plus, in the summer, it's much less crowded. It's possible to have an entire anchorage to yourself." 
-by Carol Bareuther