Don't let a substandard marina ruin your fun in the sun.
Before buying your boat you most likely compared similar models at one or more boat shows, combed through stacks of brochures, surfed websites and blogs, or solicited advice until you found the perfect boat for you and your family. Choosing the right marina should be given the same amount of attention—according to our panel of boat owners, cruisers and industry experts—since making a hasty decision can be a costly mistake both financially and in terms of your recreational time and effort. Whether you choose a marina for long-term dockage, a weekend trip or simply boat ramp service, take these considerations into account and rank them in terms of importance according to your family's boating lifestyle.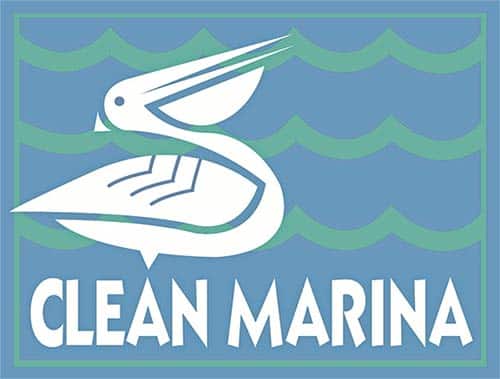 Location, location, location
How often do you use your boat? If it's just weekends and holidays, then an hour's drive to the marina may not be a big deal. But if you enjoy mid-week getaways after a harrowing workday, then something closer to you will provide the break you need to survive the week. Where do you like to cruise? Does the marina have clear access to a channel that's well maintained and dredged for adequate depth? If you plan to cruise at night, are the markers well lit for your return? Paying attention in advance to all of these considerations will make your cruising time less stressful and more enjoyable.
Safety doesn't happen by accident
Is the marina's neighborhood safe or do the surrounding unlit streets invite thieves? If you cruise for the weekend and leave your car at the marina, make sure it will be safe and secure. Is appropriate safety equipment—fire extinguisher, ladder, throw ring, etc.—available at the marina docks? Has the marina been designed to withstand strong storms or hurricanes, or will you need to move your boat to an alternate location for storms?
Pump-out, pools and playgrounds
Differentiate between your basic marina facility requirements and the extras that you can do without. At the very least, water and electricity should be available at your slip. For some cruisers, however, having pump-out at every slip is a requirement since they frequently entertain multiple guests and family members. Depending on the size of your boat and number of guests, you may also value a modern restroom with showers, an ice machine, laundry, fuel, ship store, swimming pool, workout center, grill center, and playground. Is garbage removal taken care of? If you forget something at home and there's no marina store on site, how close is the nearest store?
Cost, rules, and the cost of rules
What is included in the price of your dockage? Utilities can add up especially if the marina adds fees you weren't expecting. Pay special attention to the fine print, especially to any wording that is overly restrictive such as not allowing you to do maintenance work. If you have a pet that regularly accompanies you while cruising, make sure the marina is pet-friendly. Is there transient dockage in case you have friends with boats that want to visit your marina? If you intend to cruise for weeks or months at a time, do you get a portion of the fee back if the marina rents your space to transients? Are you allowed to sublease your own space through websites like mooragemarket.com?
Social climbers
Do you enjoy social events like dock parties or do you prefer solitude? Some marinas are known for loud parties every weekend or are close to bars that attract the party crowd, while others host frequent poker runs or annual boat shows. Find out in advance if the marina sponsors boating events that might infringe on your privacy. If you love the marina but hate the event, then maybe that should be the weekend you go cruising.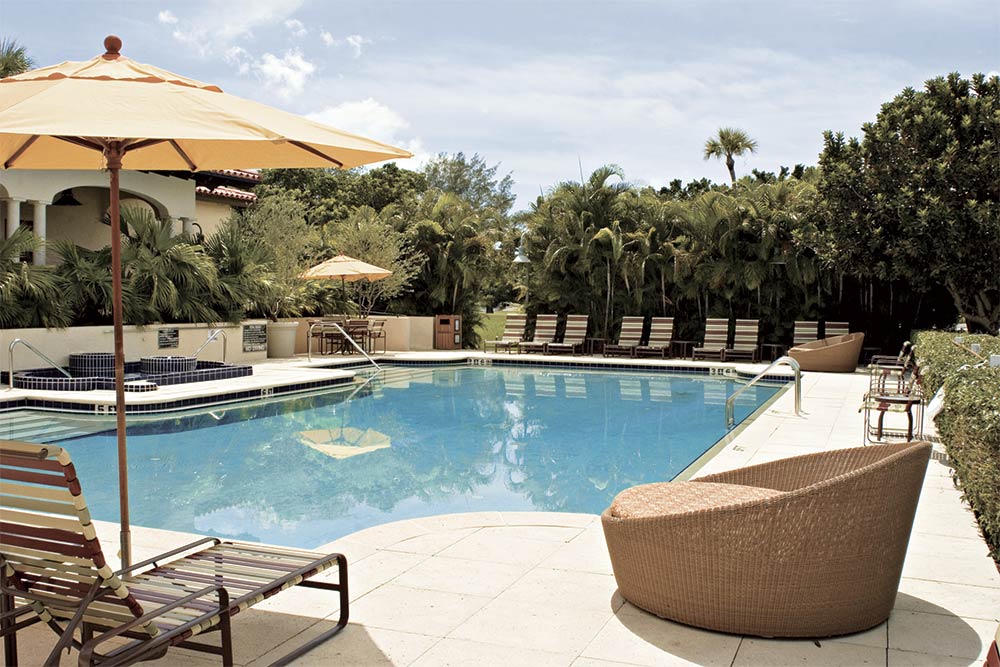 Apology to ecology
How important is being "green" to you and your family? If respecting the environment is one of your family's mottos and you support businesses that have that same commitment, look for marinas certified as a "Clean Marina." The program was developed to provide facilities that are environmentally clean and protect the coastal and inland waters from pollution. A "Clean Marina" designation means the marina has gone above and beyond what the law requires. In Florida alone there are 263 designated Clean Marinas, 38 Clean Boatyards and 17 Clean Retailers throughout the state. dep.state.fl.us/cleanmarina
Mr. Fix-It
Do you value the convenience of on-site repair services or conversely, would you prefer the absence of a boatyard at the marina where you enjoy leisure time on your boat? There are definite advantages and disadvantages to both lines of thinking.
According to Neil Ross, founding president of the International Marina Institute, one of the easiest ways to evaluate a marina is just by walking the docks and talking to people. "Look for neatness. Do they pay attention to the premises? That's a good indication of how they feel about their equipment and pride of the facility," says Ross, whose expertise is in marinas and marina management. "A good place to start is by looking at the bathrooms. That's the place that marina operators get the most complaints on." Ross recommends conversing with dockworkers, maintenance crew and other employees. If they're happy in their job, chances are customers are happy too.
Ross also advises would-be marina lessees to pay close attention to the marina's signage. "If their signs are all negative and list what NOT to do instead of encouraging positive behavior, that's a good indication of the temperament of the owners." Likewise, marinas that host classes for their customers about boating-related topics indicate the management is positive and helpful.
Unless you own waterfront property with a private dock, for many, marinas provide the only access to the boating playground your family loves. This summer make sure the marina you choose is the right one.
By Liz Pasch, Southern Boating June 2013