A derelict WWII Ship has been converted to a BVI dive site
It's one of the last remaining vessels to survive the attack on Pearl Harbor in 1941. The YO-44, aka the Kodiak Queen, has been saved from the scrap heap and, instead, memorialized in the deep as the newest recreational dive site in the B.V.I. The Queen was a rusting fishing vessel in the B.V.I. when renowned UK-based photographer Owen Buggy discovered the former U.S. Navy fuel barge's rich historical past.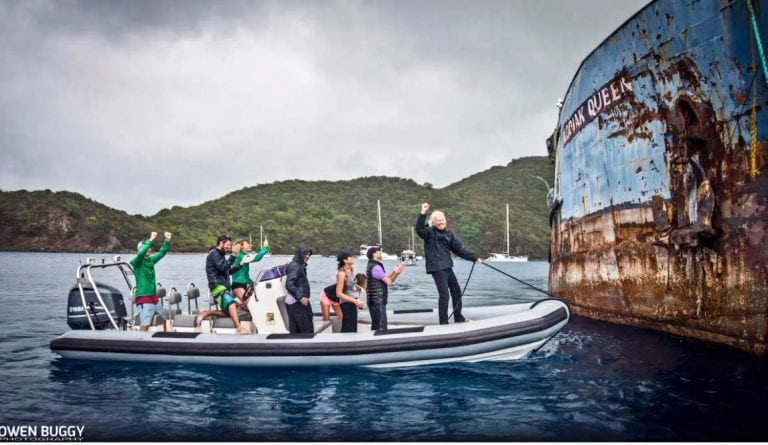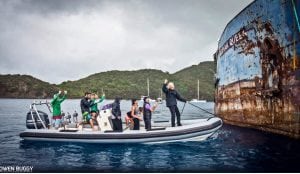 Buggy, who worked on Richard Branson's Necker Island for a time, brought the ship to the attention of his billionaire employer and other entrepreneurs, artists and scientists who formed the B.V.I. Art Reef project. Thus, the Kodiak Queen was cleaned, topped with an 80-foot tentacled sea monster made of wire mesh and steel rebar to serve as a platform for coral to grow, and sunk off of Virgin Gorda. The hope is that soon everything from corals and sponges to sea turtles and sharks will call the historic habitat home. Major B.V.I. dive companies such as Dive B.V.I. and Sunchaser Scuba offer trips to the Kodiak Queen.

By Carol Bareuther for Southern Boating, October 2017
Photos by Owen Buggy Photography
View additional Caribbean Updates: