Island hopping in Eleuthera
Eleuthera and Harbour Island are surrounded by a handful of islands and cays: perfect for an island hopping adventure. Blue waters connect them, unique animal encounters fill them, and the many secrets of low tide lay between them.
But changes are coming to the islands.
The investment pipeline is looking strong in the remote Out Islands of The Bahamas as they are experiencing a resurgence due to a significant increase in annual visitor arrivals. Overall, stopover passengers grew by 16.7 percent in 2018, or 220,000 passengers.
For Eleuthera, the growth spurt was significantly higher than the national average.  Stopover visitors to Eleuthera— those who stay three to four nights arriving by air and sea—increased by 26.8 percent in 2018, or 13,000 passengers.

For cruise ship arrivals, the increase was 105 percent. While Eleuthera and its sister islands, Spanish Wells and Harbour Island, are not popular first ports of entry for boaters
because they are located southeast of Bimini, the Berry Islands, Grand Bahama, and Abaco, they are popular fishing destinations and have general appeal for leisure travelers.
Spanish Wells, known as the lobster capital, has the largest commercial fishing port in The Bahamas.
Fishing in South Eleuthera, from the Cape Eleuthera Resort & Marina, provides ample opportunities to hook sailfish, blue and white marlin, mahi-mahi, wahoo up to 95 pounds, and yellow and blackfin tuna.
Here's a snapshot of tourism developments underway in Eleuthera that is expected to increase interest in the Bahamian island.
Jack's Bay Club in Rock Sound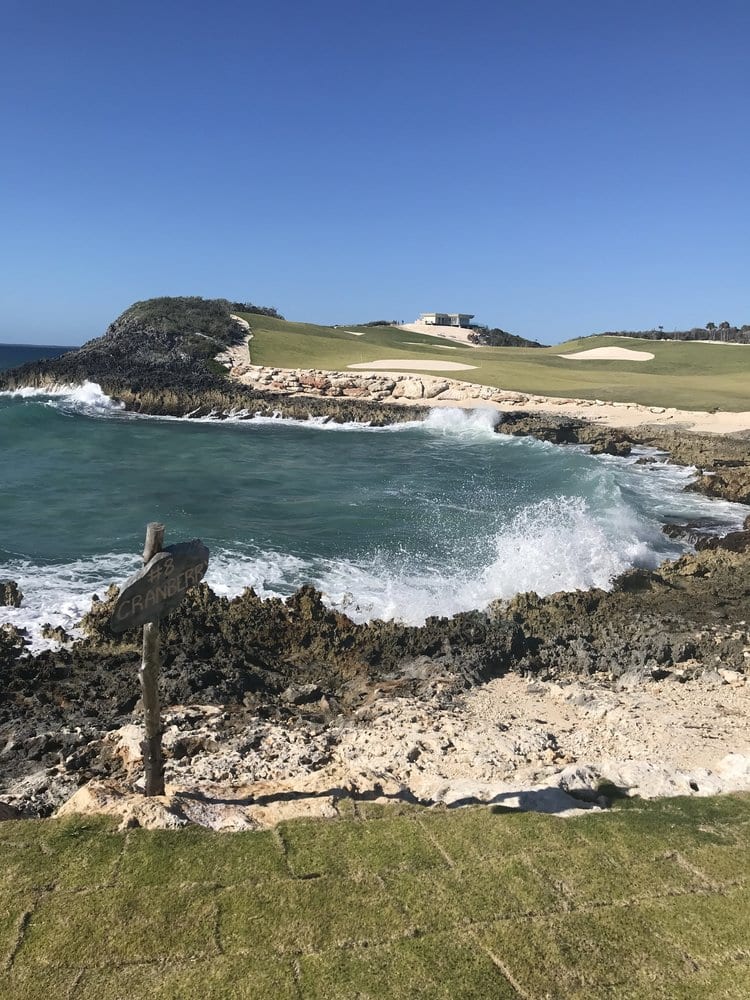 Work is ongoing at Jack's Bay Club in Rock Sound, including the construction of the Salt Spray Cafe and the Tiger Woods-designed, 10-hole, par-3 golf course overlooking the ocean known as "The Playgrounds." Jack's Bay is expected to have three subdivisions of residential lots, a beach club with a luxurious spa, fitness center, resort-style pool, and other state-of-the-art amenities and services.
Harbour Island Club & Marina
A $45 million revitalization for the Harbour Island Club & Marina by real estate developer Michael Wiener will expand the marina from the original 32 slips to 55 and upgrade the property into a 28-room boutique hotel supplemented by 10 luxury villas and a swimming pool. The hotel will also include a waterfront restaurant and bar.
Other Eleuthera Developments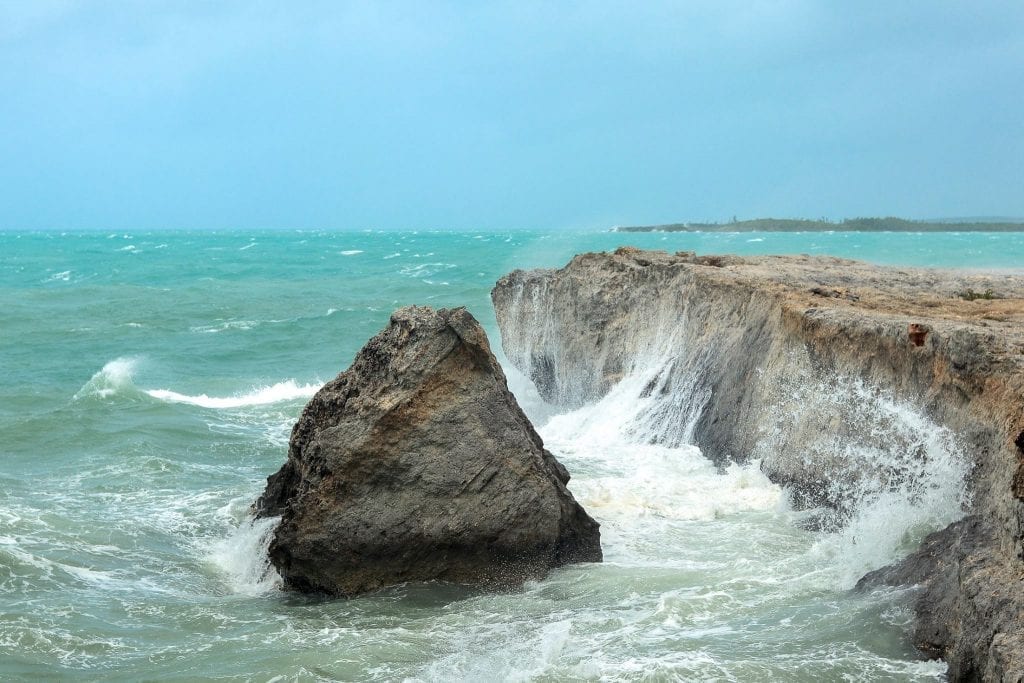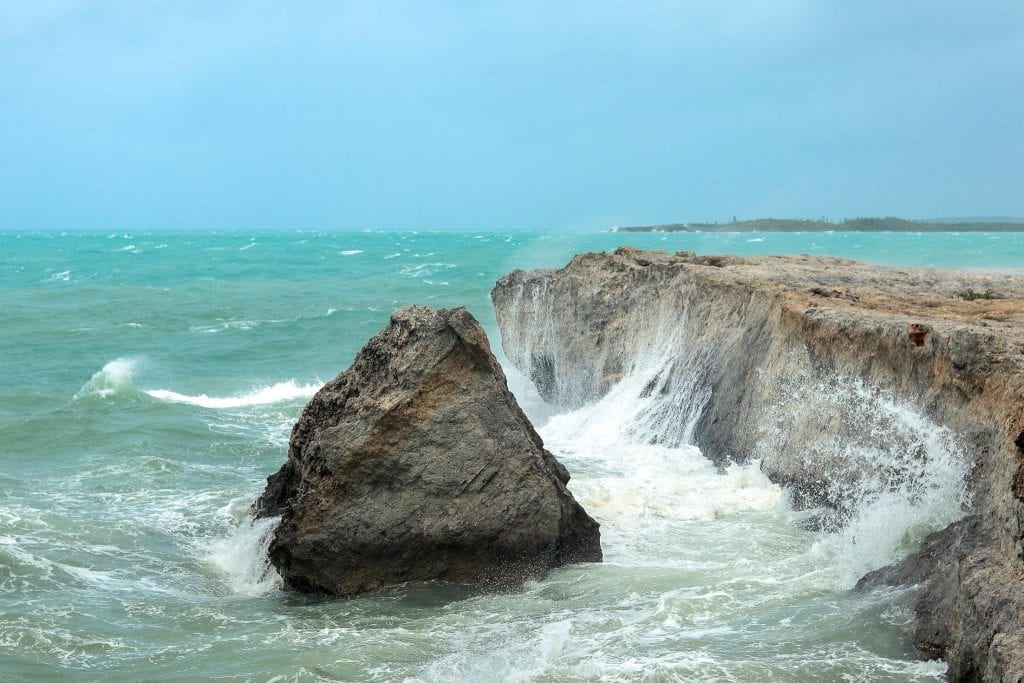 Last December, the Bahamas Investment Authority (BIA) approved the development of Philautia, a five-star, 20-room, health and wellness boutique resort in Governor's  Harbour. The property will also include 15 villas as part of its accommodation offerings as well as restaurants serving food grown at an onsite organic farm.
New owners recently purchased Windermere Island, Rainbow Inn Resort
and Middle Cay Guest Cottage— all established properties that are considered long overdue for upgrades. The respective owners are currently planning renovations and expansions.
Island Hopping
Don't despair– the natural wonders of the island and their unique attributes are still the main attraction. Here are four places to visit on your next trip.
Comfort Cay
Comfort Cay is a rocky outcropping in North Eleuthera, the fourth most populated island of The Bahamas. Approximately 11,000 residents either fish or farm the rolling acres of pineapple plantations. Eleuthera is a mixed bag of isolated communities, well-developed resorts. The landscape is quite varied with rocky bluffs, low-lying wetlands, and massive coral reefs.
Pink Sands Beach
The almost indescribable pale pink color of the sand comes from microscopic coral insects, known as Foraminifera, which has a bright pink or red shell. Easily snorkel or swim near outlying reefs, which provide large areas of calm, shallow water.
Royal Island
Royal Island is a 430-acre island estate in the Bahamas, offering families and groups a unique and exquisitely private experience of this Caribbean paradise. The island features five stand-alone villas and a central beach club with resort amenities for guests of all ages, set amid pristine beaches and crystalline waters stretching as far as the eye can see.
Harbour Island
Harbour Island is chock-full of history and natural wonders. For a little bit of history, visit Loyalist Cottage, a wonderful example of loyalist architecture, Commissioner's Residence built in 1913, St. John's Anglican Church built in 1768, as well as the Chapel Street cemetery containing ancient graves. Or see a hidden overgrown 17t17th-century battery built by the English to defend the island at the southern end of Bay Street.
By Erin Brennan and Noelle Nicolls, Southern Boating July 2019