Is an exotic fish just an ugly fish?
Inside the dark and deep waters of The Bahamas lurk many exotic fish. It's a treat to catch these obscure creatures in a tournament context because they often attract the largest cash prizes. For some fishermen, there are other benefits such as how several exotics stand out for their spectacular flavor on the dinner plate.
"They call Escolar 'the White Tuna' because it tastes that good," says Chris "Salty" Lloyd, Lords of the Deep tournament director. "Sushi restaurants would love to have it; it's phenomenal." The deep-dwelling, jet-black Pomfret and Atlantic Scombrops predator fish are two others with tasty reputations. Golden Tilefish, which are similar to Slippery Dick, have lean white meat with a sweet flavor that lobster lovers typically enjoy.
In The Bahamas, exotics are those uncommon, strikingly unusual fish that have a strange appearance. Not many local fishermen target these fish outside of a tournament environment. On an ordinary day, an exotic hooked on the line is usually bycatch.
"We rarely catch exotics in the areas that we fish regularly," says fisherman Marvin Lockhart, a member of Da Other Woman's winning crew in the 2018 Lord of the Deep Tournament. "You have to go crazy deep to catch them, and we would rather not waste that time waiting for the reel to come back up from that depth."
Dark Dwellers
Catching exotics is more time consuming because of how deep they dwell—in the dark and cold environment approximately 1,400 feet and below. The area between Nassau and Andros Island is where you find many of them according to Lockhart, right on the border of the Tongue of the Ocean's radar-defying abyss.
"You need the time, the patience and the rigging to target exotics, "says Lockhart."We go fishing every Saturday unless the weather is bad, but we are out looking for volume. We have about four people on the boat, and I have plenty of people who I give fish away to. I like to share. I get them cleaned, and I give them out as gifts. Not everyone gives their fish away. Some like to sell the fish to cover their portion of the boat fuel. I get my joy from blessing someone," he adds.
When he does catch an exotic, there are some he eats and others he scorns. Most exotics found in The Bahamas are edible, even those that are less cherished like the Lizard Fish, Oil Fish, Wreck Fish, Snake Mackerel, and Black Jack. However, some local fishermen never take the opportunity to sample these deep dwellers, sometimes for unexpected reasons.
Exotics are rich in fish oil says Lloyd. When you eat too much, the high concentration is thought to "run your belly," the Bahamian expression for something that induces diarrhea. This is a logical explanation for those who avoid eating exotics. One of the other reasons local fishermen stay away is much more shallow, especially if you use the same standard that applies in the dating and relationship world.
"If it's ugly, I don't eat it. Trust me, I give it away." That is the guiding principle for fisherman Kiwan Dorsett when it comes to eating exotic fish. And he is not alone. Even when it comes to more commonly available shallow water fish, some Bahamians simply won't eat what they consider "oogly fish."
Speaking of ugly fish…
This perspective is reminiscent of the common attitude of Bahamians toward non-Bahamian beaches—it is excusably snobbish. Why? There is such gluttony of spectacular beaches throughout The Bahamas that many Bahamians would say, "Why bother swim at another beach when the water is not clear enough to see your transparent toenail polish from waist deep? When the sand is not powdery soft and eggshell white? When your mind is not befuddled trying to identify the horizon line between the sea and the sky?" Bahamians are so spoiled with beautiful beaches, they can afford to be snobs when it comes to anything that is, even at a superficial level, subpar.
Good eatin'?
Perhaps the principle also applies to eating fish. In fairness, exotic fish by their nature are not normally seen, and they are very odd looking. Lizardfish look like underwater reptiles with big teeth. Oil fish have sharp scales like rose thorns. In fact, if you run your hands the wrong way across their body, they will supposedly cut you. Snake Mackerel have a grimace with large curved-in teeth and big black eyes. Pomfrets are relatively small exotics with the shape of an African Pompano, but their exoskeleton skin is so hard it looks like body armor.
A nine-pound, four-ounce Scombrops was the winning exotic in the Lords of the Deep Calcutta reeled in by angler Lennox Cartwright. When he caught the fish, the largest exotic he's caught to date, Cartwright said he had a pretty good feeling the fish would be a leading contender in the tournament. His fishing trip three days prior may have been an omen, as he caught three tilefish.
Scombrop Drop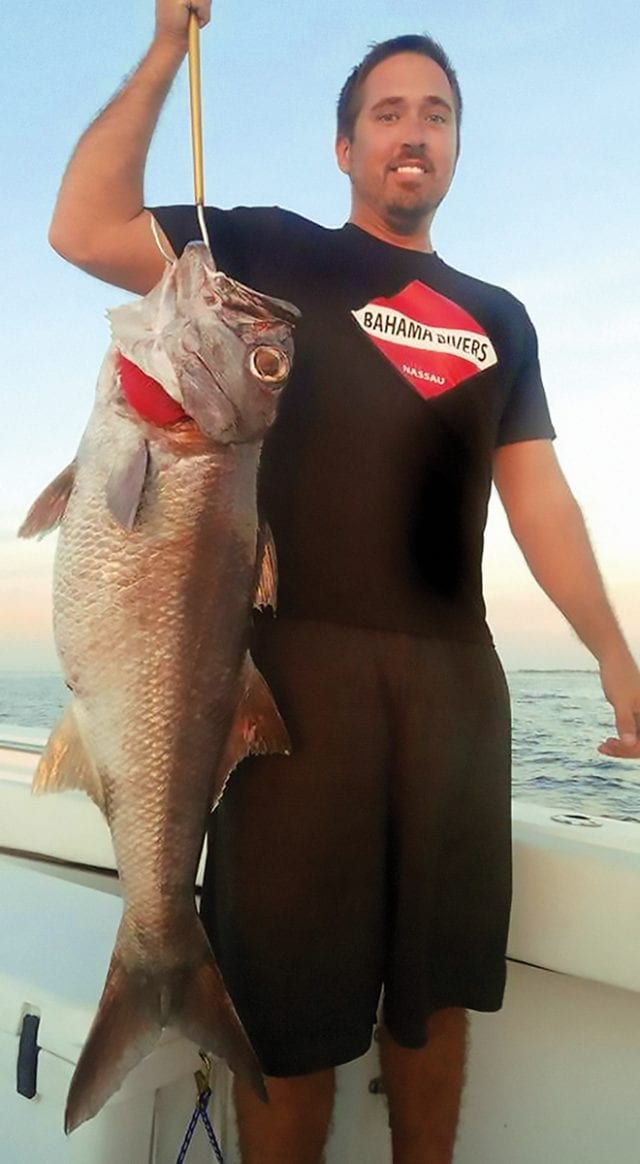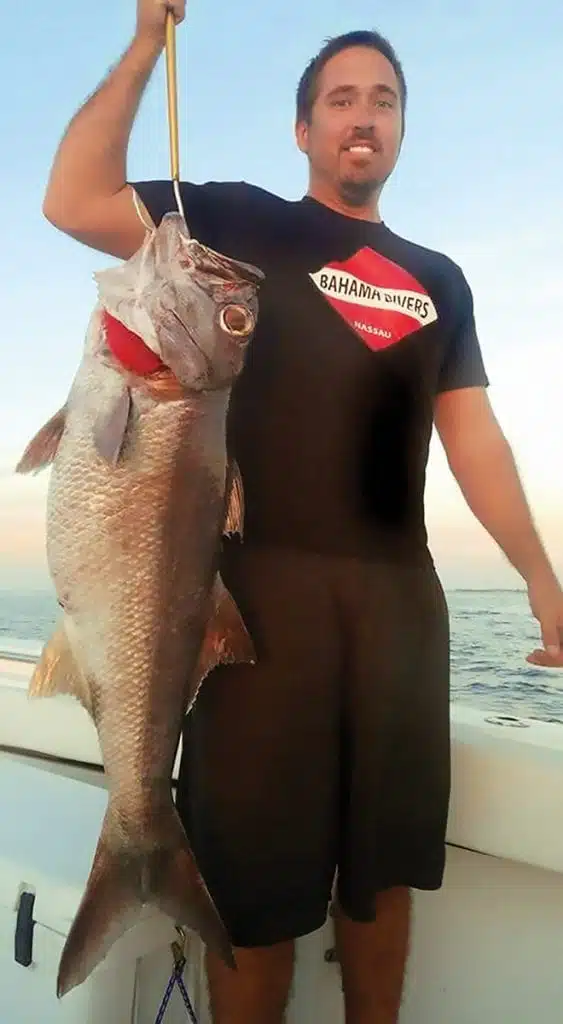 "I feel awesome about winning the exotics category. You have bragging rights, and that is the category with the largest cash prize in the competition," says Cartwright. "Being able to snag a big exotic is difficult. It is not an everyday thing, and there is no guarantee; it's basically pure luck. Catching an exotic is more about location than skill, although there are a few tricks I am starting to learn. There are certain techniques I am experimenting with when I go deep dropping for Red Snapper. Of course, I can't share them."
Jim Bernard, a member of Team Scom Drops, has caught a Scombrops that surpassed the world record weight of 21 pounds, 12 ounces. Unfortunately, his catch is not in the record books because he caught it on a private fishing trip. His team also came up short in the Lords of the Deep Calcutta tournament with a six-pound, four-ounce Scombrops.
However, he is a former tournament winner and he is one to admit that if he catches a Scombrops, he eats it. Basically, no matter the fish, he pan fries it.
By Noelle Nicolls, Southern Boating October 2018