The Secret (and Not So Secret) Spots
The Bahamas has an abundance of hidden coves, undisturbed beaches, and little gems not on the typical tourist map.
By Chris Casswell, Southern Boating May 2020
I had just checked out on a boat for a Bahamas bareboat charter and was leaning against the counter chatting with a young man about things to see and do when I noticed that the office's secretary kept giving him the stink eye. I didn't know why until the rest of my crew came in and we went over to look at some brochures. I heard her hiss to him, "Don't be givin' away all of our secrets, mon…he a mainlander."
So, I thought, there are secrets that Bahamians keep to themselves, tourism be damned. Well, I'm here to share some of those secrets.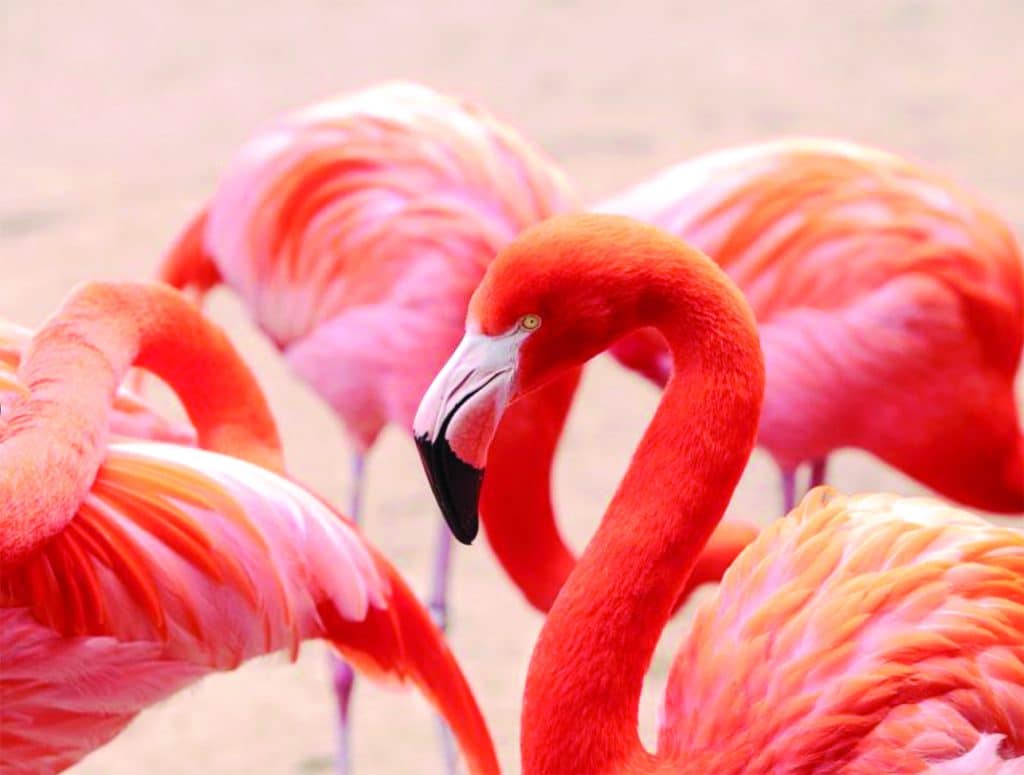 Great Inagua
On this island, the farthest from Nassau and seemingly frozen in time, don't miss the flamingos, which hang out on the salt flats created by Morton's Salt in the '30s. Yes, the "When it rains, it pours" folks have a major salt harvest here. Having been nursed for seven decades by the National Audubon Society (starting from a herd of just 100 birds), West Indian flamingoes now outnumber humans on the island 80-to-1 with some 80,000 in residence. Don't stop there. Inagua is also known for Bahamas parrots and Inagua hummingbirds as well as wild donkeys, goats, and boar.
Beachside/Roadside Conch Bars
You'll find these on every island and lining many of the beaches. Usually just pieces of driftwood thrown together, they offer superb conch menus and ice-cold local beers. Try the conch salads (the one shown is from Joe's Conch Shack near Bailey Town on Bimini), jerk chicken, and fish offerings.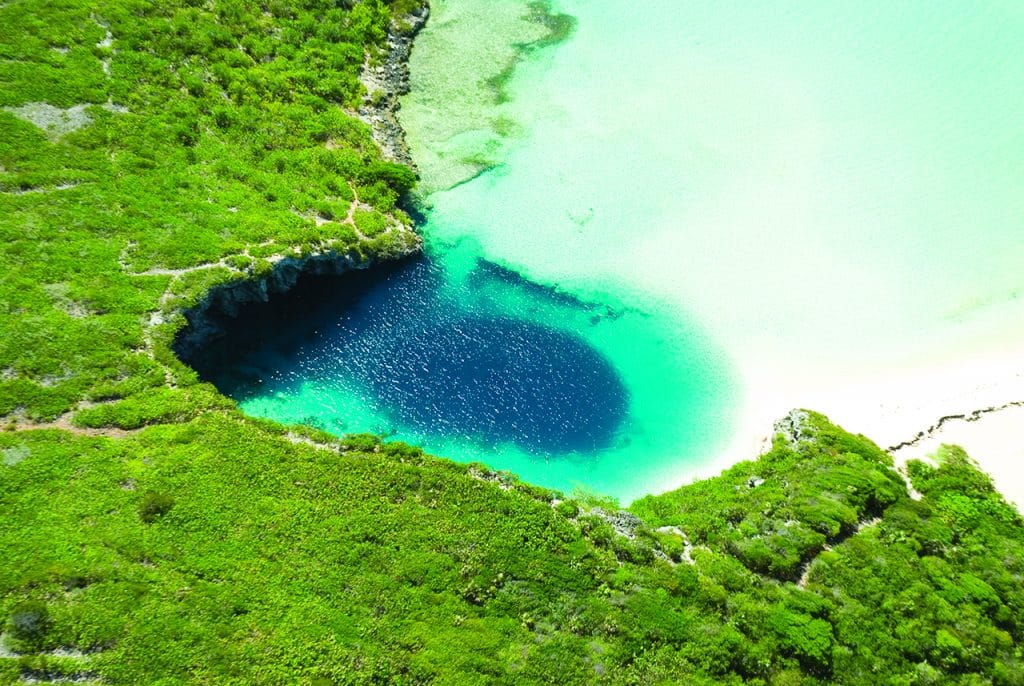 Dean's Blue Hole
If Earth was a bowling ball, the blue holes would be where you put your fingers. There are blue holes worldwide, but only one is deeper than Dean's Blue Hole and drops down to an astounding 663 feet, which is far below what the human body can tolerate. Nevertheless, this is where free divers come to test their skill, competing to see who can dive the deepest (and live) on a single lungful of air. The current record is 331 feet. Yikes! Dean's Blue Hole is located off a sandy beach just up the coast from Clarence Town on Long Island. The Flying Fish Marina is in Clarence Town and is a designated port of entry. deansbluehole.org; flyingfishmarina.com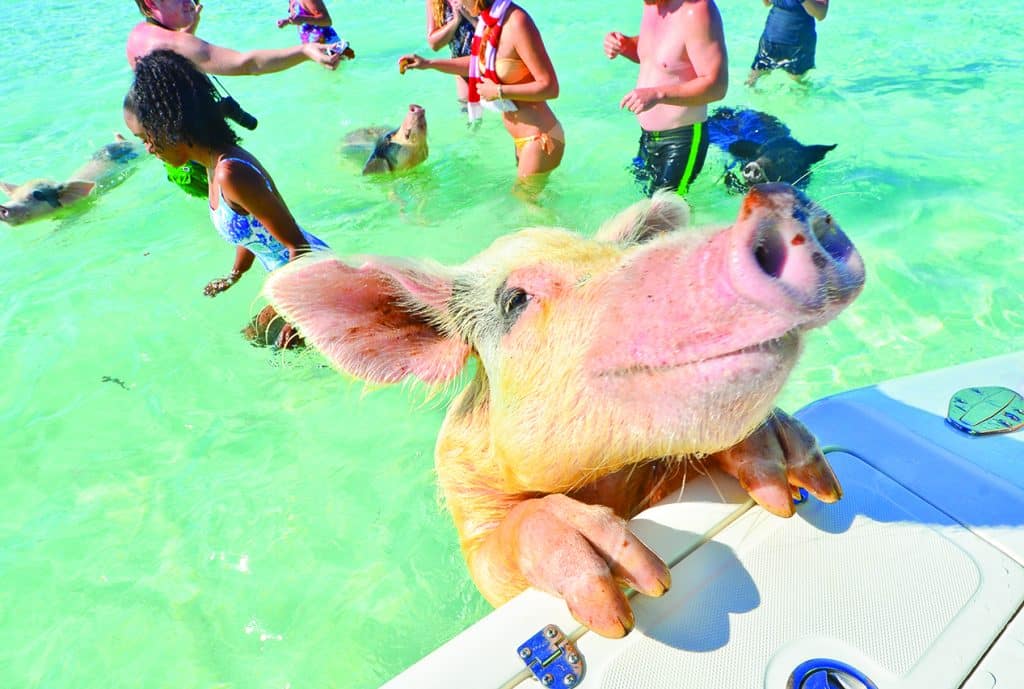 Swimming Pigs
Most everyone has heard about the swimming pigs, but I'm always surprised by experienced skippers who've never been to Pig Beach on Big Major Cay in the Exumas. Maybe they just hate bacon. The pigs come right up to the boat expecting to be fed, so do bring food, and be sure to keep your fingers out of the way. There's good anchorage offshore.
Blue Lagoon Island
Also known as Salt Cay, this private island has a tourism side that makes it popular with tour boats, especially later in the day. Not so much a secret, the island has a hidden lagoon, coral reefs, exotic birds, and a beach shared with sea lions, sea turtles, and dolphin encounters. bahamasbluelagoon.com
Queen's Baths and Glass Window Bridge
Take a taxi to get the best vantage point where two bodies of water meet: the clear, blue Atlantic and the turquoise Caribbean. What is spectacular is the distinct separation between this pair directly under the Glass Window Bridge along Queen's Highway on Eleuthera. Originally painted by Winslow Homer in 1885, the natural bridge was washed away by hurricanes.
The Queen's Baths is just south of the Glass Window Bridge and dotted with sun-warmed hot pools. Take reef walkers because there are urchins, and it can be slippery. Skip it at high tide when the baths refill. discover-eleuthera-bahamas.com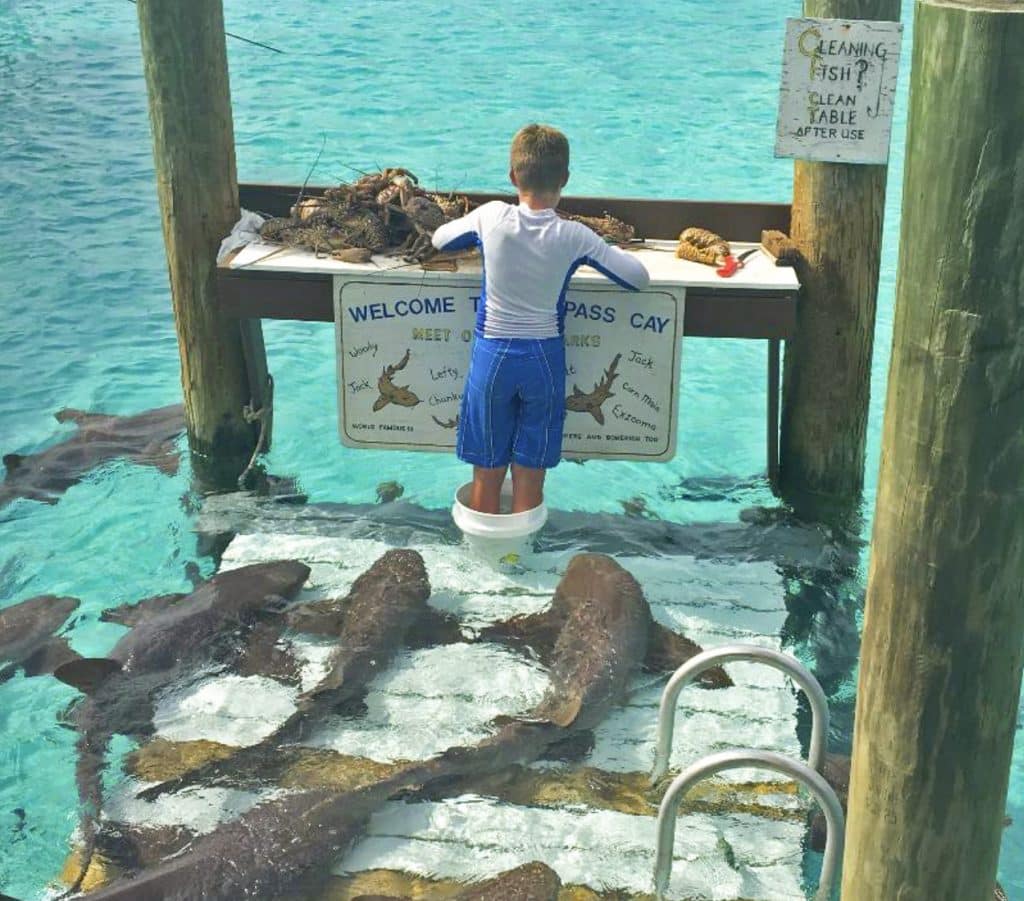 Nurse Sharks of Compass Cay
These bottom-feeding creatures make a squealing, high-pitched sound if you're near them underwater. Don't worry, you can mingle with them without thinking about Jaws. A private island in the Outer Exumas, it's reachable by tender (a long haul) from Staniel Cay, so the pleasant Compass Cay Marina is a better choice. compasscaymarina.com
Bimini Road
Could this be the original Atlantis, the legendary city that sank off the earth 11,000 years ago? Evenly spaced stones stretch a half mile and look like…what? A road to a missing city? Part of a wall? Sadly, they have no tool marks, and carbon dating suggests they were made by geological forces and erosion, but it's still fun to visit and imagine. Located about five miles off North Bimini in 18 feet of water, it's a bit of a voyage in a tender and probably more enjoyable to take one of the snorkeling tours from a Bimini marina.
The Musician
Just off Rudder Cut Cay in the Exumas, a life-sized sculpture of a mermaid lounges against the bench of a baby grand piano. Placed by magician David Copperfield, who owns 11 islands, it was sunk as a quirky surprise for his guests. Snorkelers who can hold their breath can swim down and pose on the bench as if playing a tune. It's about 12-15 feet down from the surface. The islands are private, but the beaches to the high-tide mark are public, and there is good anchorage nearby. Ask locals for directions: It's just off a small sea cave at the northern end of the beach.
Pelican Beach on Great Exuma
Better known as Tropic of Cancer Beach because it intersects with the Tropic of Cancer latitude line, Pelican Beach has glorious golden sand and a small hut nearby with a painted line marking the latitude on its floor. Located in the Moore Hill establishment, there is good anchorage offshore. Be sure to sign your name in the hut alongside other boaters.
Cat Island
Truly one of the "secret" Bahamian islands, Cat Island is south of Eleuthera and far enough off the usual routes that many skip it. Its Mount Alvernia, at 206 feet, is the highest point in the Bahamas. A 10-minute hike takes you to the Hermitage, built by reclusive priest-architect Father Jerome in the '30s for fabulous views, especially at sunset. Cat Island preserves an old-island way of life for its 1,800 residents, with Obeah religion and ripsaw (rake and scrape) music still going strong. The boyhood home of actor Sidney Poitier, the 48-mile island has no resorts, no cruise ships, and The Marina at Hawk's Nest Resort (hawks-nest.com) is the smart place to stay. If you're into eerie, check out the Griffin Bat Cave, once used as hurricane shelter for locals and now home to thousands of bats. You can hear and see them as they wake at sunset to leave.
Harbour Island
Called "Briland" by insiders, Harbour Island is a popular stop for yachties, but they often never leave the pleasures of Valentines Marina (valentinesresort.com) or Romora Bay Marina (romorabay.com), so they miss the bakeries in Dunmore Town. They don't know about pineapple tarts or the incredible Bahamian bread from Henry Sands, whose bread earned him an invitation to Princess Di's wedding. Too late for breakfast? Have lunch at Sip Sip (Bahamian for "gossip"). You'll be sorry if you overlook the lobster quesadillas and wash them down with spicy margaritas on the patio. sipsiprestaurant.com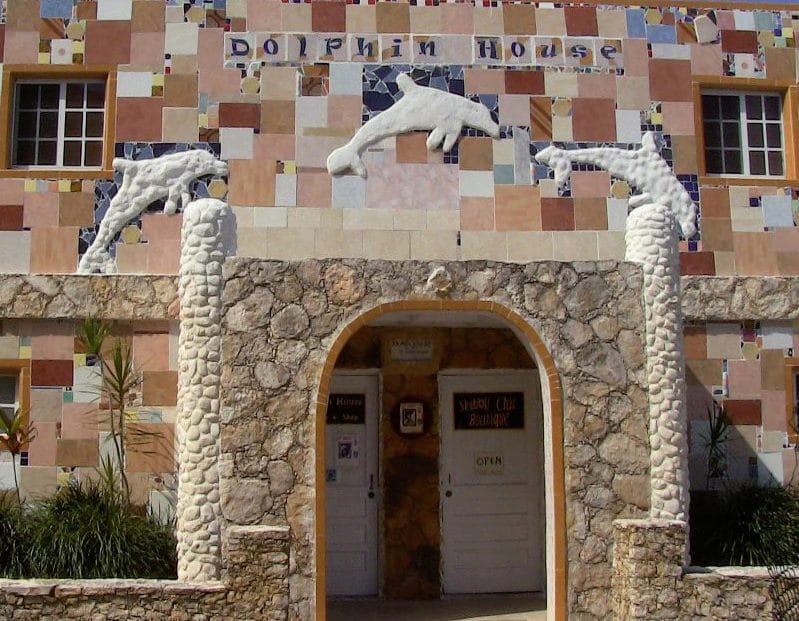 The Dolphin House Museum
Built of recycled materials by Bimini author and historian Ashley Saunders, the museum in Alice Town on Bimini has been called "A Poem in Stone." It's well worth the donation of eight bucks to wander through the amazing images and artistry that are impossible to explain. An easy walk from Bimini Big Game Club or Bimini Blue Water Marina. dolphin-house-museum.business.site
Straw Market
Well known in some circles, the Straw Market in Nassau is hokey, touristy, and great fun that is too often overlooked. Practice your haggling skills to get hats, bags, jewelry, and souvenirs. Go either early in the morning before the tourists, or late in the day when the sellers are making their best deals.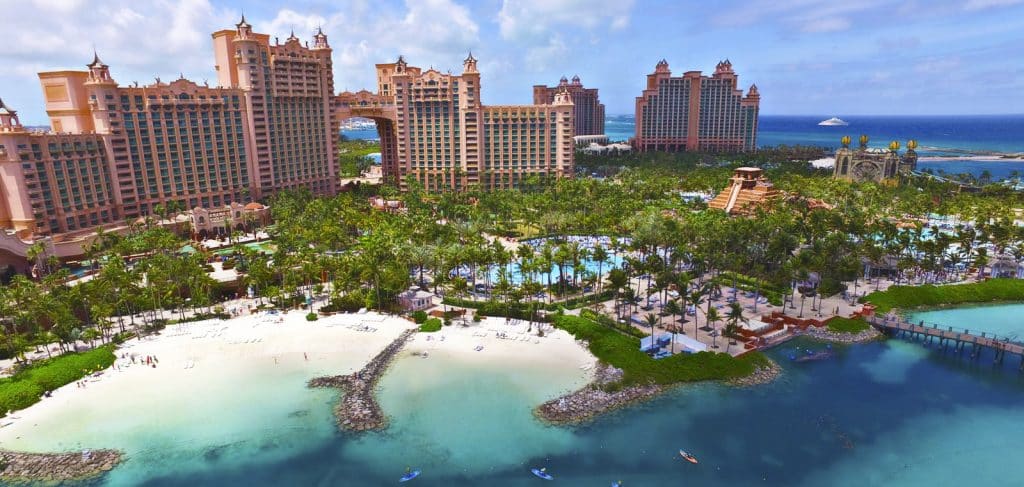 Atlantis on Pleasure Island
Sure it's big and touristy, but there's so much you'll miss. Tuck into the Atlantis Marina, which rivals Monaco for quality, and you get access to what has been called "Vegas By the Sea." Things you'll probably miss is Aquaventure, its 141-acre water park; the Baths swimming pool, with waterfalls and caves; and the Dig, where you can snorkel in an aquarium. You may not know there are two areas with waterslides: Mayan Temple and Power Tower. atlantisbahamas.com
There are areas of the Bahamas too often overlooked by visiting skippers, and, yes, I do know about that great reef for snorkeling, but I'm not sharing. Even us mainlanders have our secrets.