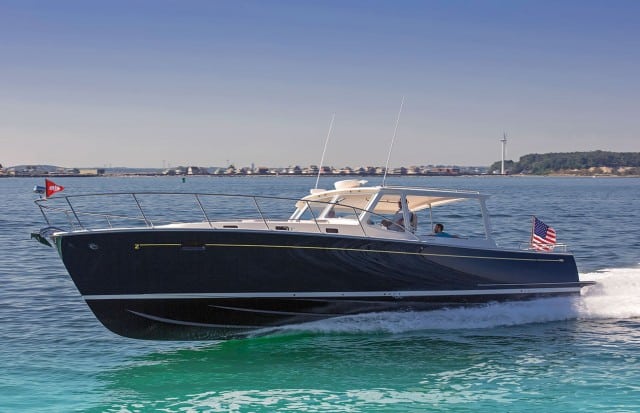 You'll find livable cruising on the MJM 50z.
MJM launches the MJM 50z,  its largest model yet with innovative spaces for more time aboard.
For five full years, Bob Johnstone, the legendary founder of MJM Yachts, didn't want to build his new 50-footer. In fact, he didn't want to build anything larger than the 40-footer he introduced in 2009. "I thought it was the perfect all-around boat," he says. "Small enough to be easily managed solo, comfortable enough to live on for a month or more. Who needs a bigger boat?" Other people liked the 40-footer as well. In fact, Johnstone has sold 57 of them at more than $1 million each.
But then Johnstone and his wife, Mary (the Mary of Mary Johnstone's Motorboat, or MJM), did even more cruising on their own 40 and thought that it would be nice to have more—and larger—private spaces on board for relaxing, reading and working (Johnstone uses the boat as his office). And the MJM 50z, which he calls "a more livable cruising boat," was born.