Inboard on a Center Console – Meet the New SŌLACE 415CS
SŌLACE partners with Volvo Penta for an innovative center console.
The 2021 Fort Lauderdale International Boat Show was the stage for SŌLACE Boats to unveil its new 415CS center console powered by a fully integrated Volvo Penta propulsion system with twin diesel Aquamatic DPI inboards.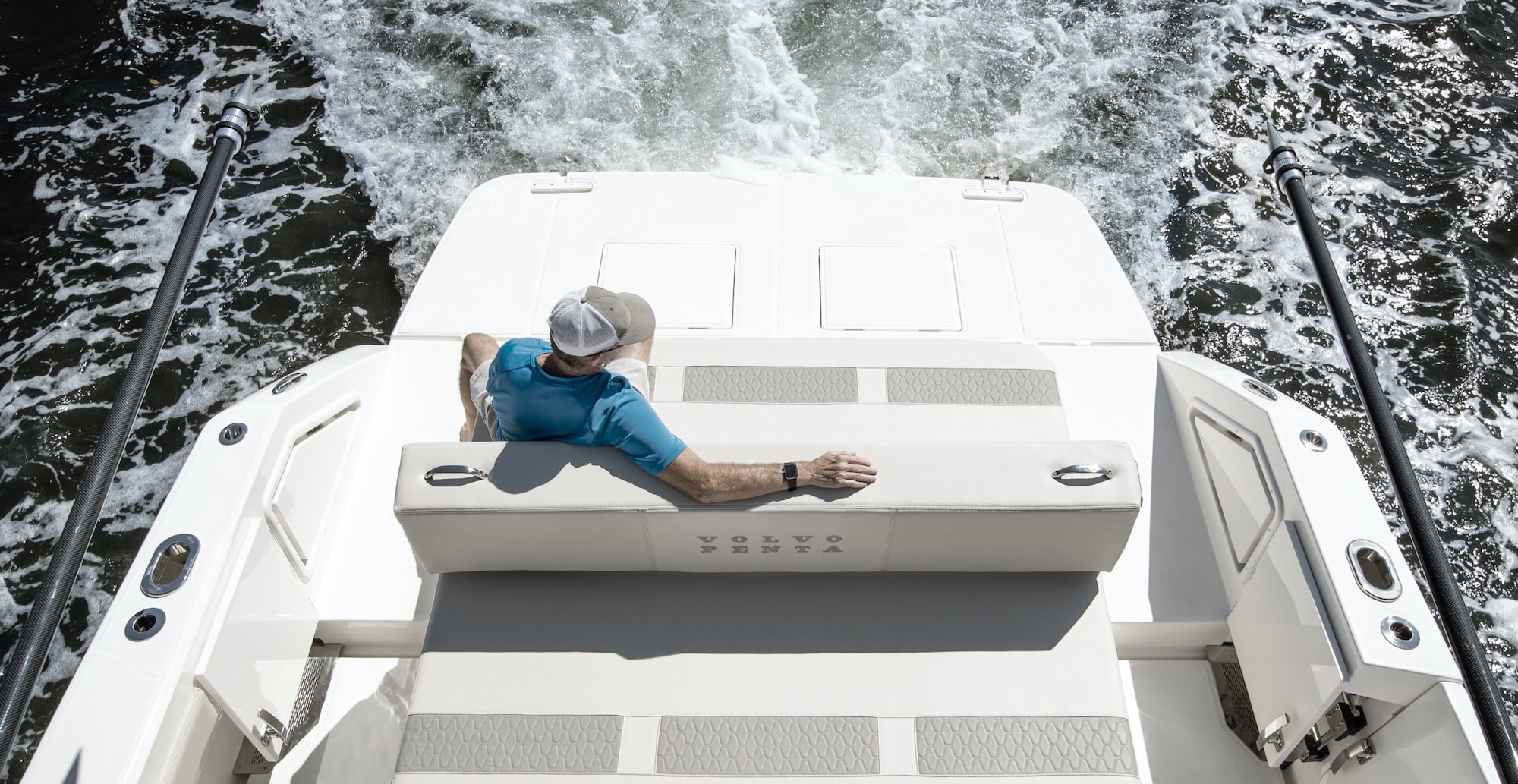 "The first thing you will notice when you look at the new 415CS is an innovative, clean transom that allows you full access to your boat," said Todd Albrecht, president of SŌLACE Boats. "Another great benefit of this package is the extended range, made possible by twin diesels and the significantly improved fuel efficiency, allowing for four hundred-ninety miles of range with the standard four hundred-forty-four-gallon tank."

SŌLACE Boats are created and built from Stephen Dougherty's lifelong passion for boatbuilding and engineering, turning ideas into practical designs, and trusting his instincts as well as his strong commitment to the community, the customer, and family values. From the groundbreaking 345CC to the 32CS and the 41CS, the collaboration with Volvo Penta shows just how innovation is at the core of these two companies.
"We wanted to solve some commonly seen missed opportunities within the center console market," said Albrecht, emphasizing the importance of "increased versatility with the transom, extended range, less fueling time at the dock, quieter cruise, improved maneuverability, and more."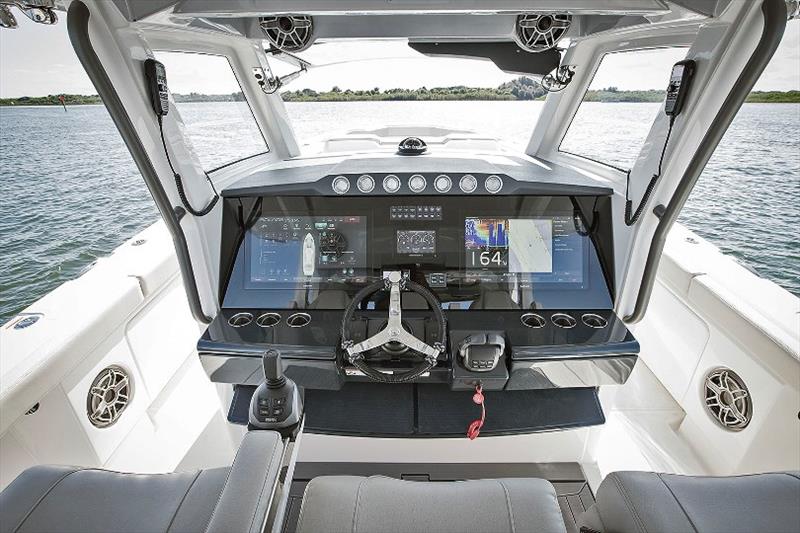 "Together with SŌLACE, we recognized that there is a greater need for more versatility, not to just to have outboards in the back, but to have the versatility with the swim platform because we have lost that. When you do those Bahama trips, it's nice to have the swim platform to do those fun activities," says Jens Bering, vice president of marine sales for Volvo Penta of the Americas. "You couple those fun factors together with the diesel engines and the automatic drive which offers all this range. Our fuel consumption is dramatically reduced, so compared to outboards in the same boat, we are increasing range by fifty percent, and that's no small number."
The twin D6-440 diesel Aquamatic DPI propulsion package includes Volvo Penta's trademark counter-rotation DuoProp propellers that deliver superior torque and precise maneuverability at low speeds. Besides boosting the range by 50 percent, fuel consumption is decreased by up to 42 percent at cruising speeds over comparable outboard configurations.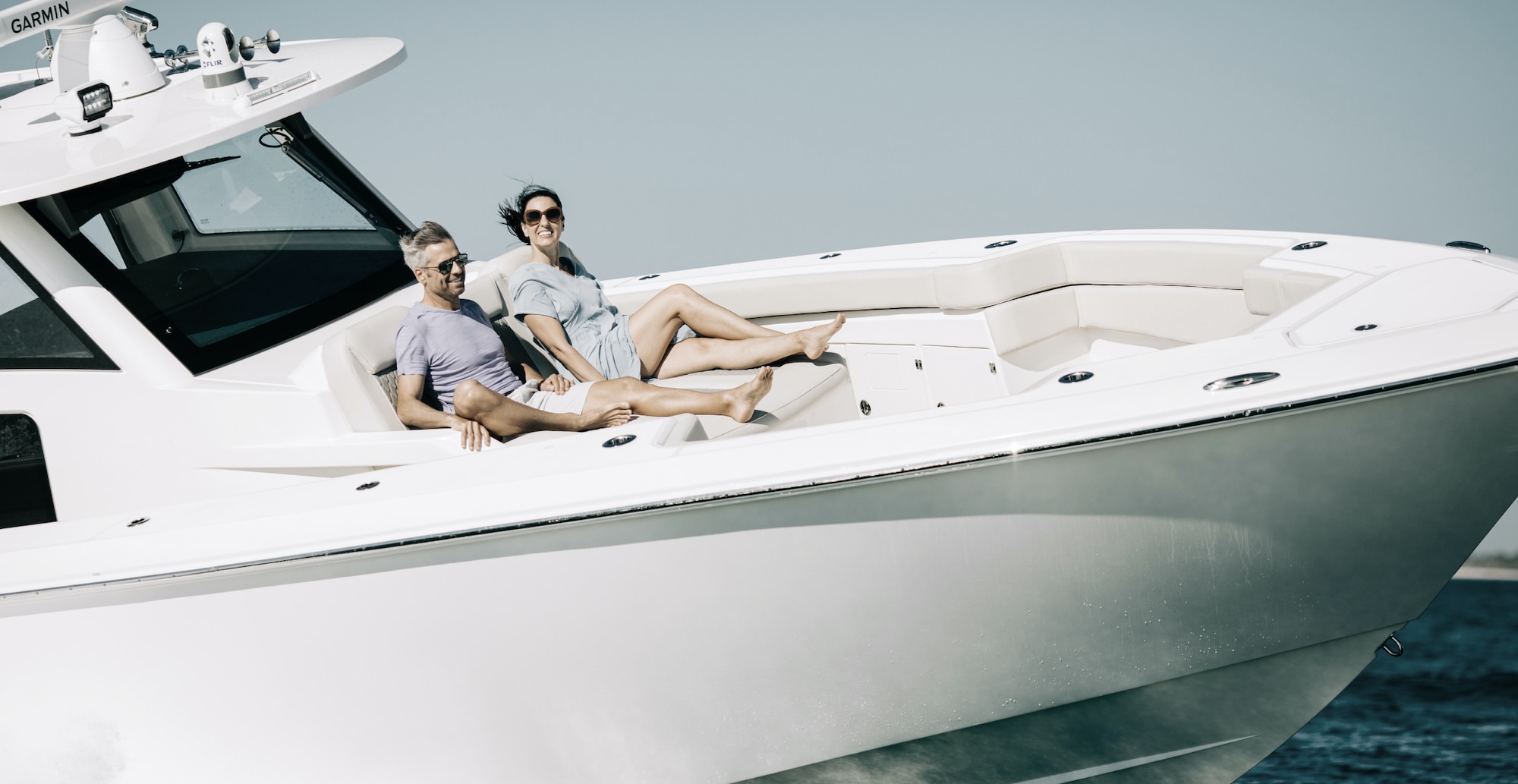 The SŌLACE 415CS incorporates an abundance of family and fishing features, including a carbon fiber superstructure, one-piece dive door with integrated stairs, fully opening electric windshield, and the versatile aft seating arrangements on deck. Built-in air conditioning and a cabin with enclosed shower and head are just part of what makes the 415CS an innovative boat that has the flexibility for any waterborne activity. solaceboats.com; volvopenta.com