Entertaining Emergencies
Galley hacks to keep the party going no matter what fails
You have invited a half-dozen folks to join you for a day on the boat that'll include cocktails and dinner on the hook. Halfway through the party, your galley fails. Here are some tricks to get past the crisis and have a fun evening.
Stovetop and Oven are Kaput
You are just about to cook the main course, and the stovetop and oven stop heating. After checking the power and making sure all the connections are good, you're faced with an impending disaster.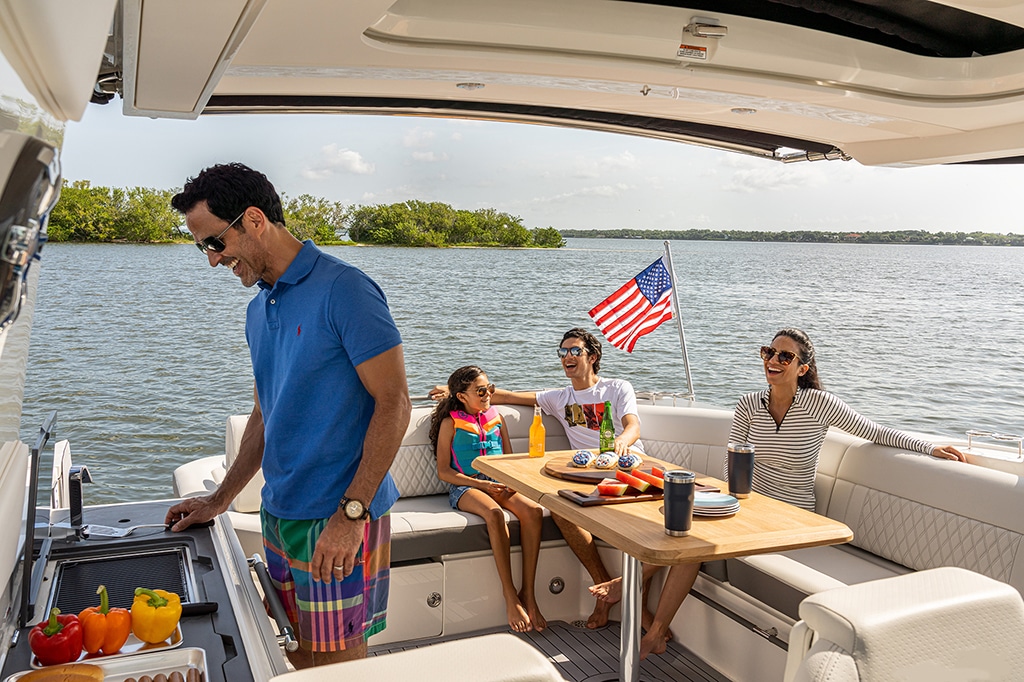 On our previous boats, at anchor without a genset, we learned some valuable lessons about cooking without power—use the grill. We did everything on the grill, including grilling bacon, toasting bread, making eggs in a cast iron skillet, and drip coffee (using coffee from pods, paper towels, and a strainer) with water also heated on the grill.
However, we don't have a grill on our Fleming 55, so when the oven and stovetop died on a cruise up the Intracoastal Waterway, I learned to cook in the microwave, something I had avoided doing for years.  
Microwave in Minutes
Many boats now have excellent convection microwaves that will cook and brown food, but we have an older version on our boat, so we figured out how to steam or braise in the microwave, too. In fact, the microwave cooks fish, shellfish, and chicken perfectly, as well as veggies and grains like couscous, orzo, white rice, and small pasta. Just put grains and required water in a bowl, cover, and microwave a few minutes at a time on high until water is absorbed and grains are cooked.
For steamed fish, shellfish, chicken, and raw vegetables, put in a microwave-safe dish with a tablespoon of water, a drizzle of oil, salt, pepper, and spices, and cover with plastic wrap. Place in microwave and cook on high:
⊲ 1-2 minutes for thin fish fillet
⊲ 2-3 minutes for shrimp, scallops, squid, and most vegetables (corn, broccoli, asparagus)
⊲ 3-4 minutes for 1-inch-thick fish fillet
⊲ 4-5 minutes for chicken breast or thighs and root vegetables
Let it sit covered until the rest of your dinner is ready. Top with condiments, such as tomato sauce, pesto, hoisin sauce, oyster sauce, barbecue sauce, or butter, herbs, and garlic (heated a few seconds in the microwave) and serve on shredded cabbage or lettuce or with rice or pasta. 
What do you do if you were planning on burgers, sausages, steaks, or chops? Clearly with no broiler, grill, or stovetop for searing, they will not be appealing. Instead: 
⊲ Slice steaks and chop thin, and heat in broth in the microwave for 1 minute or so. Serve in sandwiches, subs, wraps, or fajitas with lettuce, tomatoes, onions, peppers, and cheese. 
⊲ Burgers and ground meats can be crumbled and heated on high for several minutes in broth, a mixed taco seasoning, cheese, and peppers and placed atop tortilla chips for nachos or with hoisin sauce, raw onions, peppers, and shredded carrots or cucumbers for Asian lettuce wraps.
As for baking, it's time to go to your instruction manual (or Google your microwave info) to determine how best to do so. I haven't reached that point…yet.
Freezer on the Fritz
At a summer dinner aboard for six, we wanted to surprise guests by serving ice cream sundaes. To my dismay, I opened the freezer and found a half-gallon of soft ice cream. I immediately shoved the ice cream in the refrigerator to keep it cool.
I switched dessert to cold Brandy Alexanders and cookies—not quite as impressive, but a great use for the ice cream. Using equal parts brandy, chocolate fudge sauce, and melted ice cream, alongside a couple of cookies, I was able to serve the dessert, and no one knew about the crisis.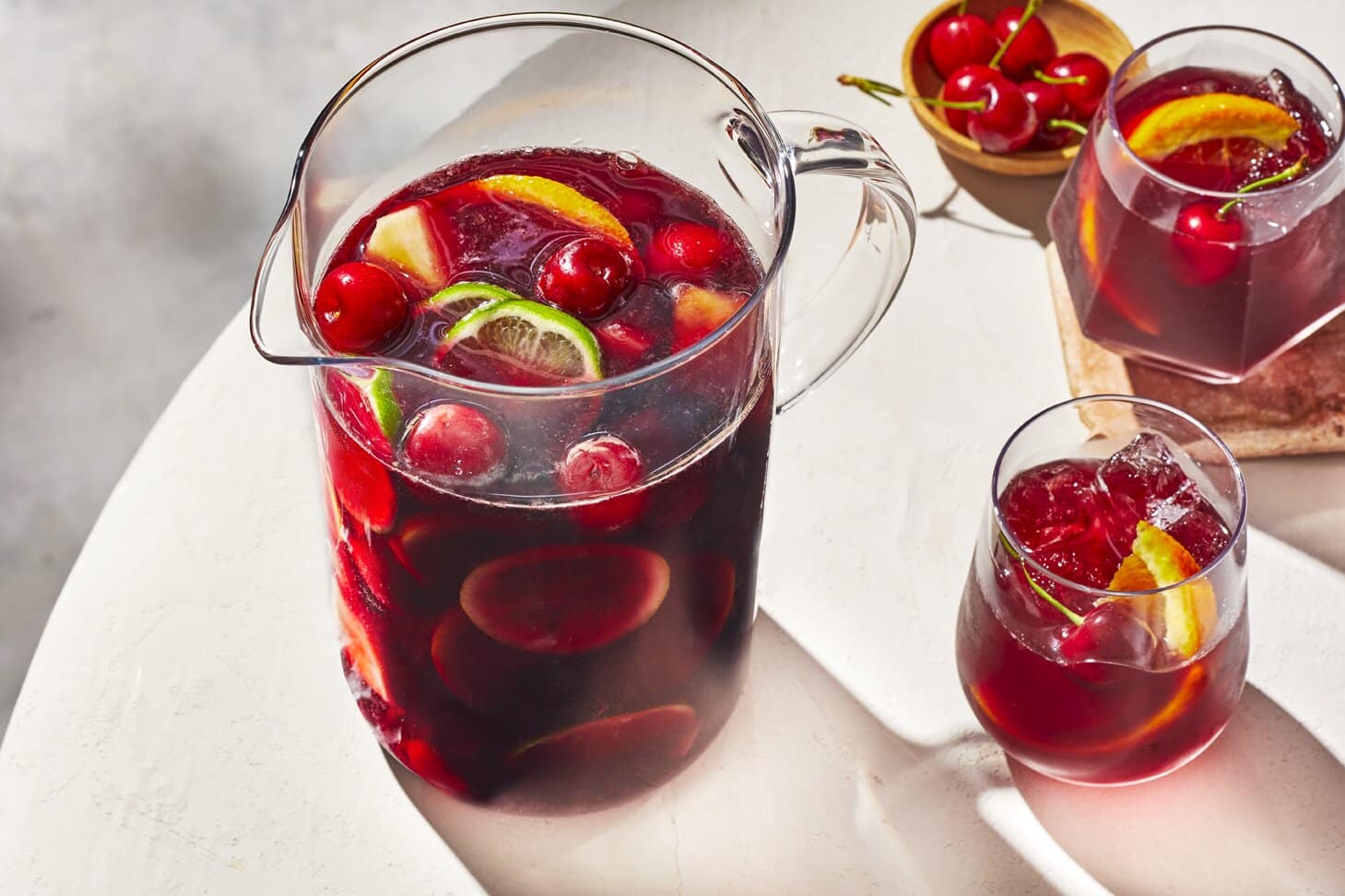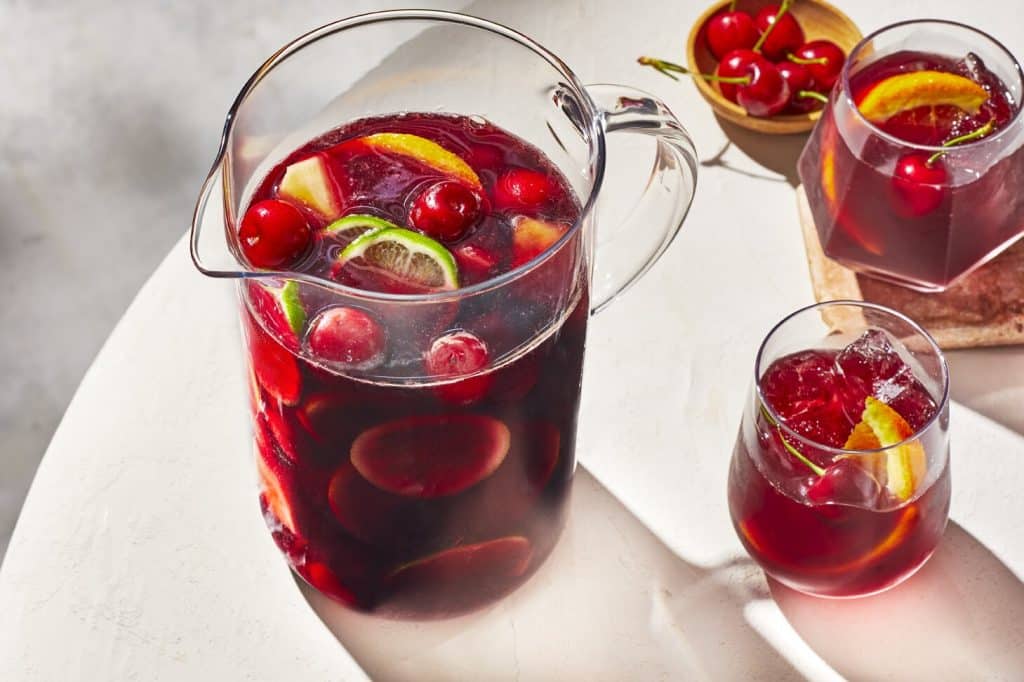 I don't have a solution for melted ice (other than buy a new bag or beg for ice from neighbors and place in a cooler), but after all of my ice melted on a rendezvous, I learned to put liquor, wine, and mixers in the refrigerator at the start of a cruise so we would always have a cold drink without ice, if necessary. In fact, on this cruise, I quickly made a pitcher of sangria with refrigerated white wine, brandy, and cold fruit juice, along with cut-up fruit, and that pleased most people who came aboard. 
Here are a few "entertaining emergency" cocktail recipes I've picked up over the years:
Brandy Alexanders
4 oz. brandy
4 oz. dark crème de cacao liqueur or liquid chocolate fudge sauce
4 oz. ice cream 
Freshly grated nutmeg or drizzle of fudge sauce
Mix ingredients in a pitcher, pour into cocktail glasses, garnish with nutmeg or fudge sauce.
Sangria
1 medium apple (cored, skin on, chopped into small pieces) 
1 medium orange (rind on, sliced, seeds removed)
3-4 Tbsp. sugar 
¾ cup orange juice
1/3 cup brandy 
1 bottle (750 ml.) dry red or white wine
Add apples, oranges, and sugar to a large pitcher and muddle with a spoon for 45 seconds. Add orange juice, brandy, and wine, and stir to incorporate. Taste and add more sugar, brandy, or juice, if desired. Stir to combine.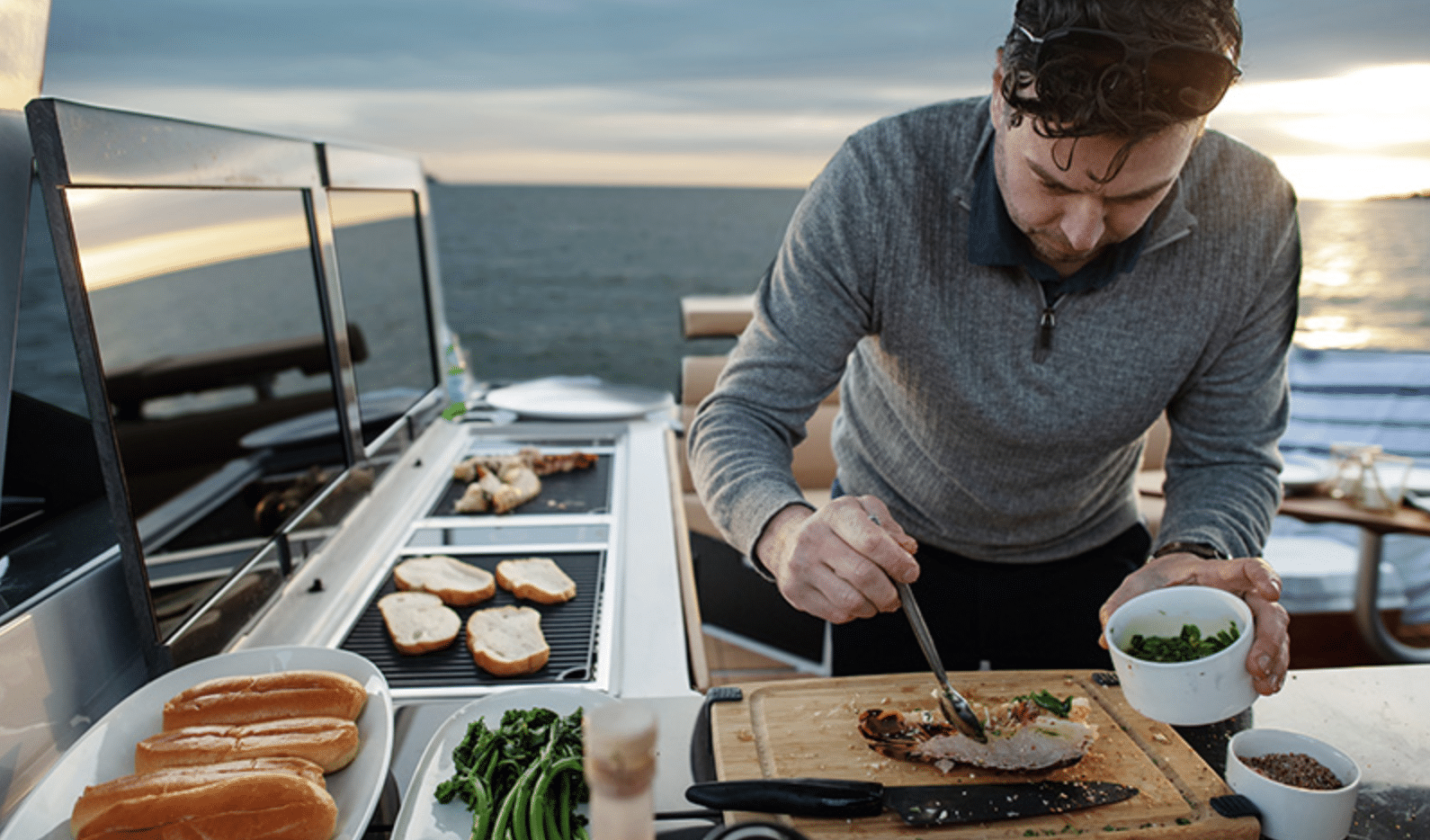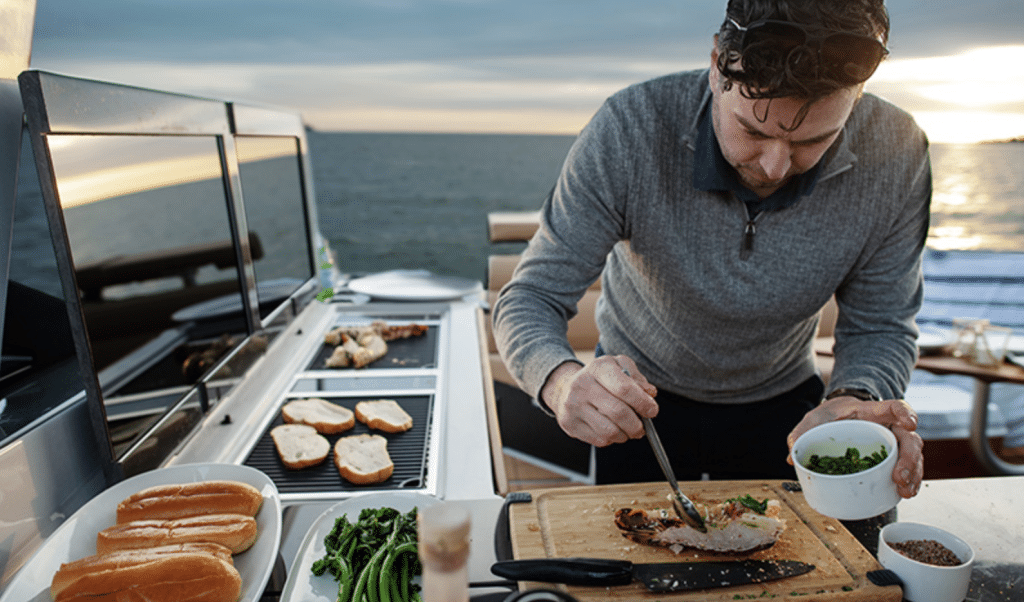 When the generator wouldn't start, and we had lots of frozen and cold food aboard, we used the valuable lessons learned from home power outages to preserve food. The refrigerator will keep food cold for about four hours if it is unopened, so use up fridge food first or fill up your freezer with fresh food to keep it cold. A full freezer will keep the temperature for approximately 48 hours. 
Let us know some of your lessons learned when the galley appliances went down. Email sbletters@southernboating.com. 
-by Lori Ross