It's the Southern Boating 2019 Holiday Gift Guide
Add to your wish list with some help from Southern Boating
For the Boaters:

Breadcrumb Personal Safety Beacon this battery-powered, waterproof location marker is Bluetooth-enabled with a tracking range of more than 300 feet and easily attaches to clothing. It features ultra-bright LED lights and a sound beacon to help guide you in the dark. Give temporary access of your device to others so they can locate you via the free Breadcrumb app; you remain fully trackable even without cell reception.
MSRP $39.99;
breadcrumbtech.com/location-marker
---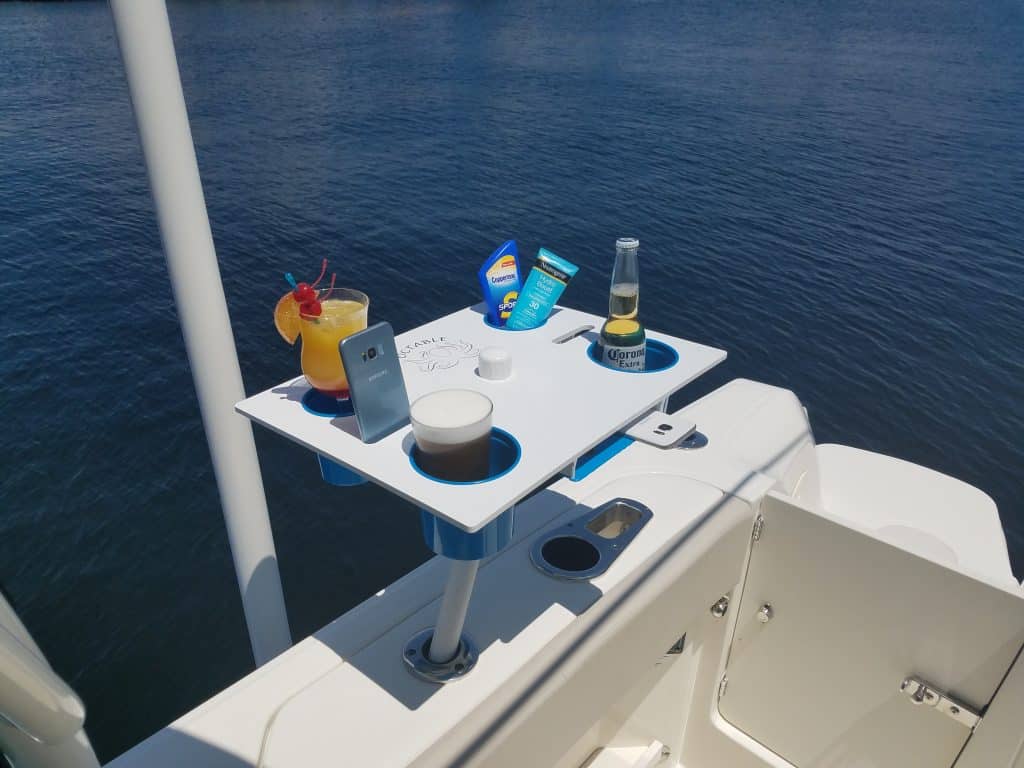 Octable, the beach table designed to hold all your on-the-water necessities, can easily mount on your boat with its fishing rod holder adapter. The sturdy table attaches to the rod holder swivel mount and adjusts to any angle. It features four cup holders and two cell phone slots on top and a tray underneath for access to a small book or electronic device.
MSRP $39.99, $14.99 for the adapter
octables.com
---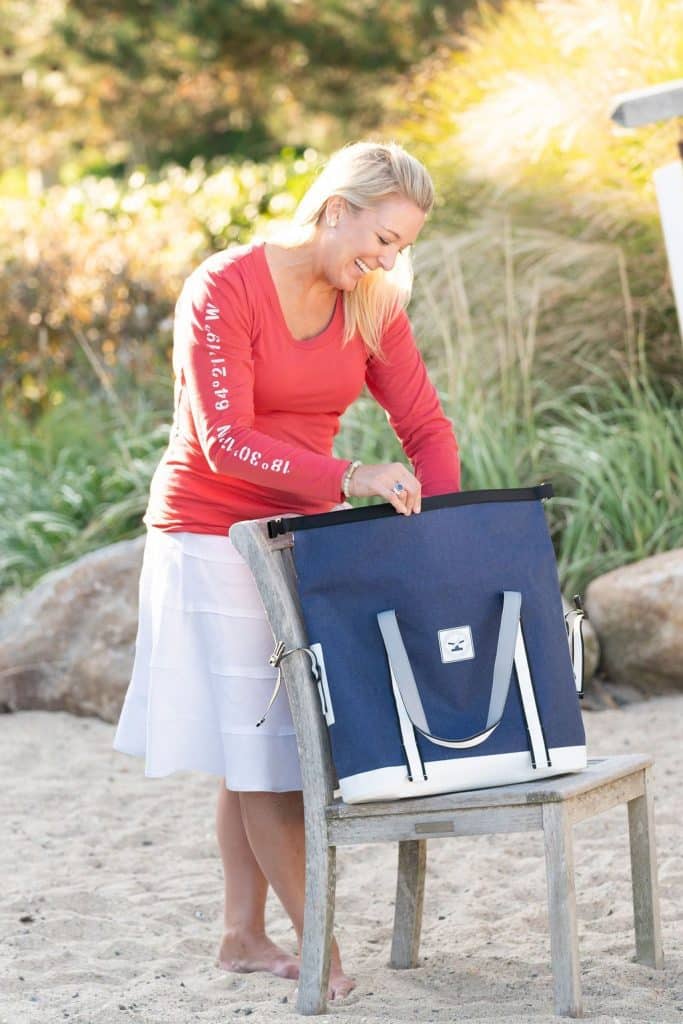 Bitter End's City-To-Sea Dry Tote is the perfect combo of dry bag meets classic canvas tote. With a secure roll-top closure, padded handles for a comfortable grip, and two roomy interior pockets to carry everything you need to get you from a day at the beach to a night on the town, the stylish dry tote also has a wide exterior pocket for easy-access items and a detachable, adjustable shoulder strap. Waterproof, heat-welded construction ensures this durable bag will keep your stuff safe and dry… on the water or on shore.
MSRP: $195.00
bitterendprovisions.com
---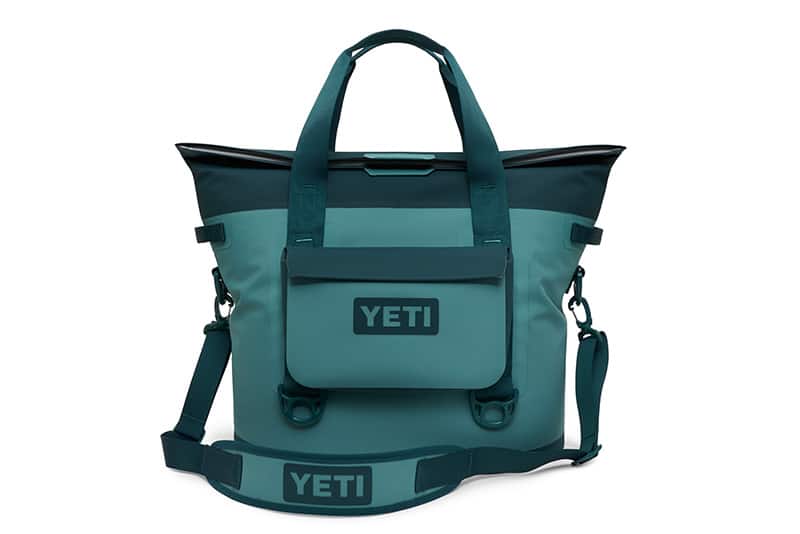 The rugged Yeti Hopper M30 soft cooler can withstand being tossed around. Whether in the back of the truck, with a pile of gear in the boat, or just hanging out on a rocky shoreline, all your goods are kept ice-cold thanks to closed-cell foam insulation. Its high-density fabric resists mildew, punctures, and UV rays. With its leakproof interior liner, waterproof exterior, and magnetic top closure, load it up and you are good to go.

MSRP $299.99
yeti.com
---
For the Anglers: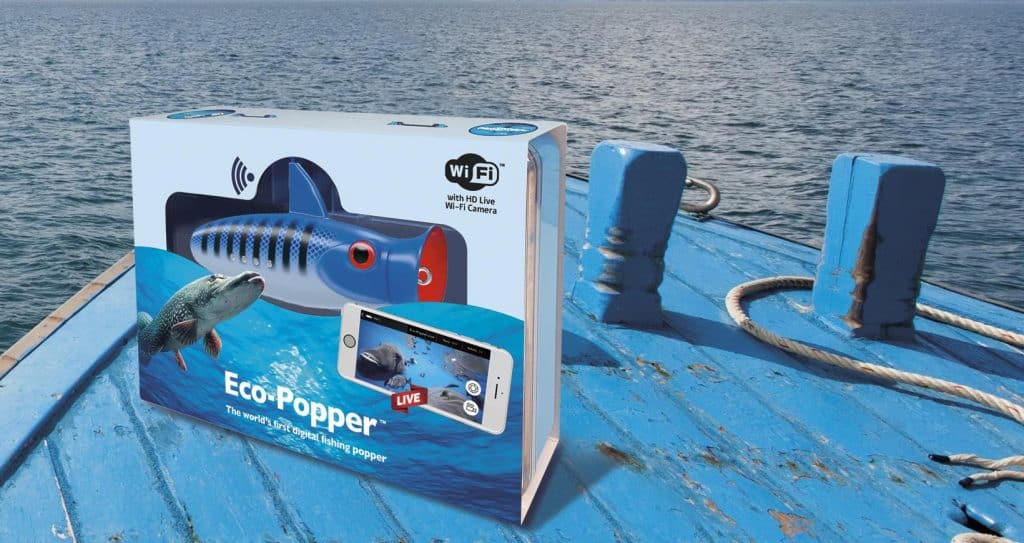 Use a digital fishing lure to see what happens when your rod goes below the surface. Eco-Popper, a wireless underwater video camera, also designed as a top-water lure, streams live HD video and data via an app to your smartphone or tablet through its own Wi-Fi hotspot. Its wide-angle camera reaches down 10-12 feet and operates in freshwater and saltwater.

MSRP $189.99
eco-net.com
---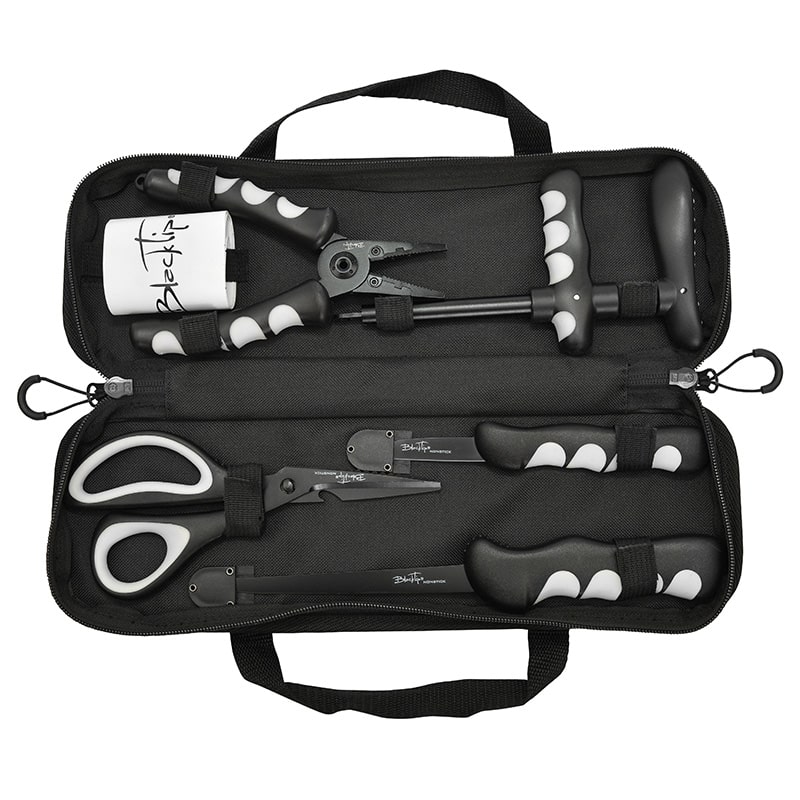 The Blacktip 7-piece Fishing Kit from West Marine has every tool a fisherman needs for a day on the water. It includes a 2.5-inch bait knife, 6-inch fillet knife, a shear, a dehooker, a plier, and a waterproof tape measure all in a convenient carrying case. The tools are made from nonstick stainless steel and designed to withstand harsh saltwater environments.
MSRP $109.99
westmarine.com
---
For the Women: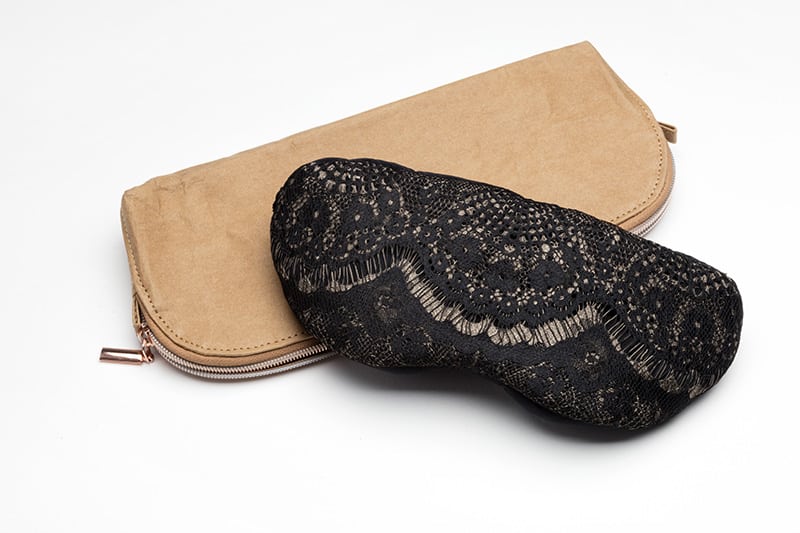 The Art of Alchemy's Dream Mask boasts comfort, beauty, and durability. It blocks light so travelers sleep well and wake up feeling relaxed and refreshed. With a cover of silk or lace, the luxury mask is lined with an inner layer of aloe and vitamin C-infused fabric and filled with soft batting. The adjustable elastic fastening holds the mask in place through the night.
MSRP from $250
taoalife.com
---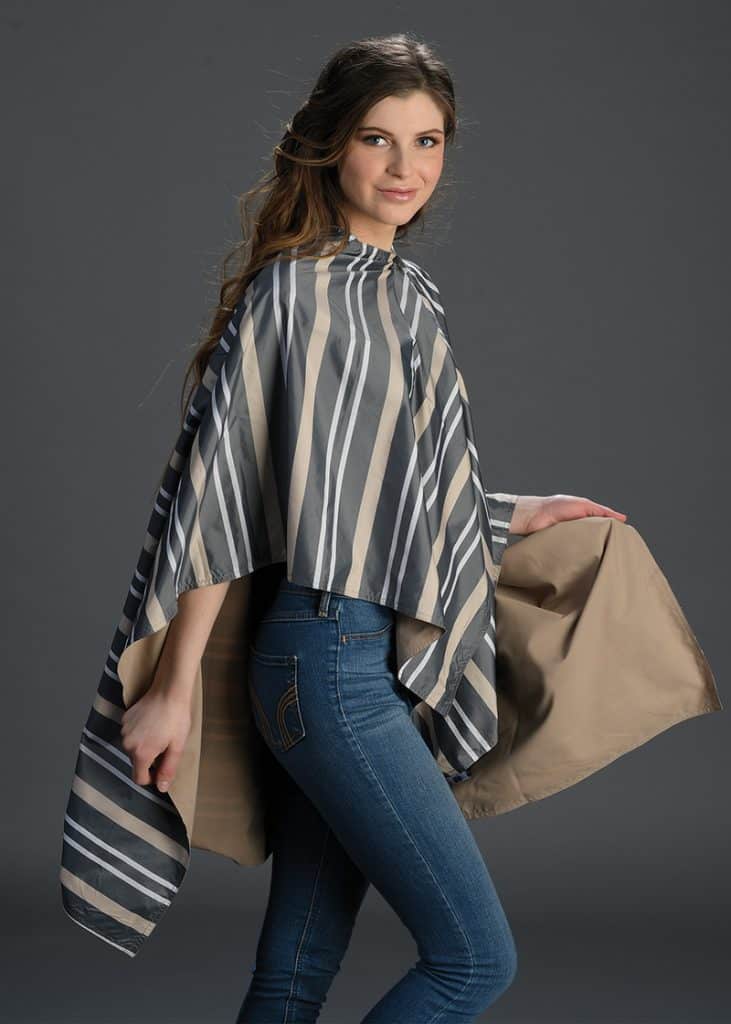 For a fashionable, hands-free alternative to a raincoat or umbrella, RAINRAP has got you covered. The water-repellent hooded wrap is lightweight, fast-drying, and available in a variety of styles. It comes with a travel pouch to pack in a handbag, glove compartment, or suitcase. One size fits most. MSRP $65; rainraps.com
Create a custom map from My Ever Map to remember the special boat trip you took with a loved one or to mark the spot where something monumental changed your life. Printed on high-quality art matte paper, the 18-inch by 24-inch wall map will take you back on that journey and spark those happy memories. Each design is personalized by location, layout, color, and text.
MSRP from $60
myevermap.com
---
For the Bar: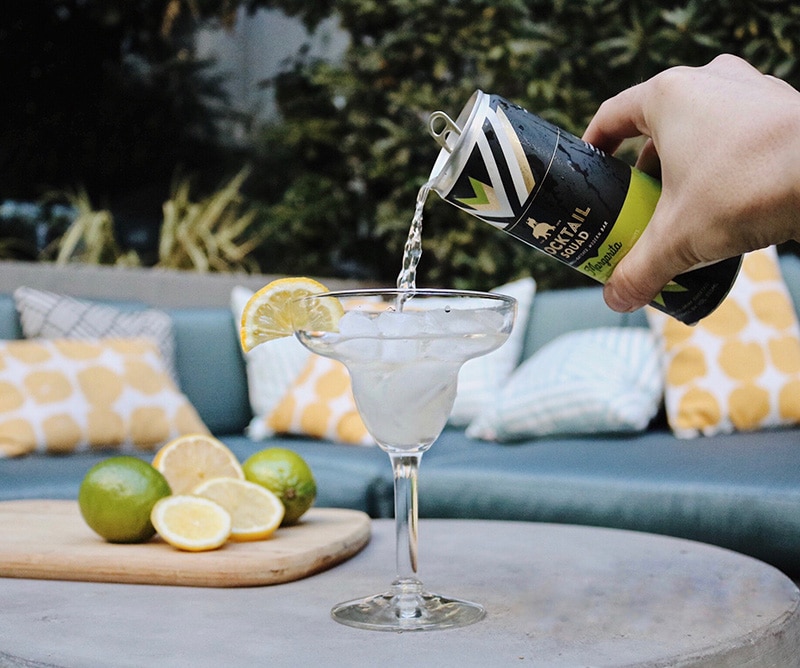 Feeling salty? Call in the squad—the Cocktail Squad, that is. These ready-to-drink spirits come in 12-ounce cans and are available in six flavors: Gin & Tonic, Vodka Soda, Whisky Sour, Margarita, Greyhound, and Bourbon Smash. Just open the can, pour over ice and garnish. ABV: 10%.
MSRP $4.99 per can or $20 per four-pack
cocktailsquad.com
---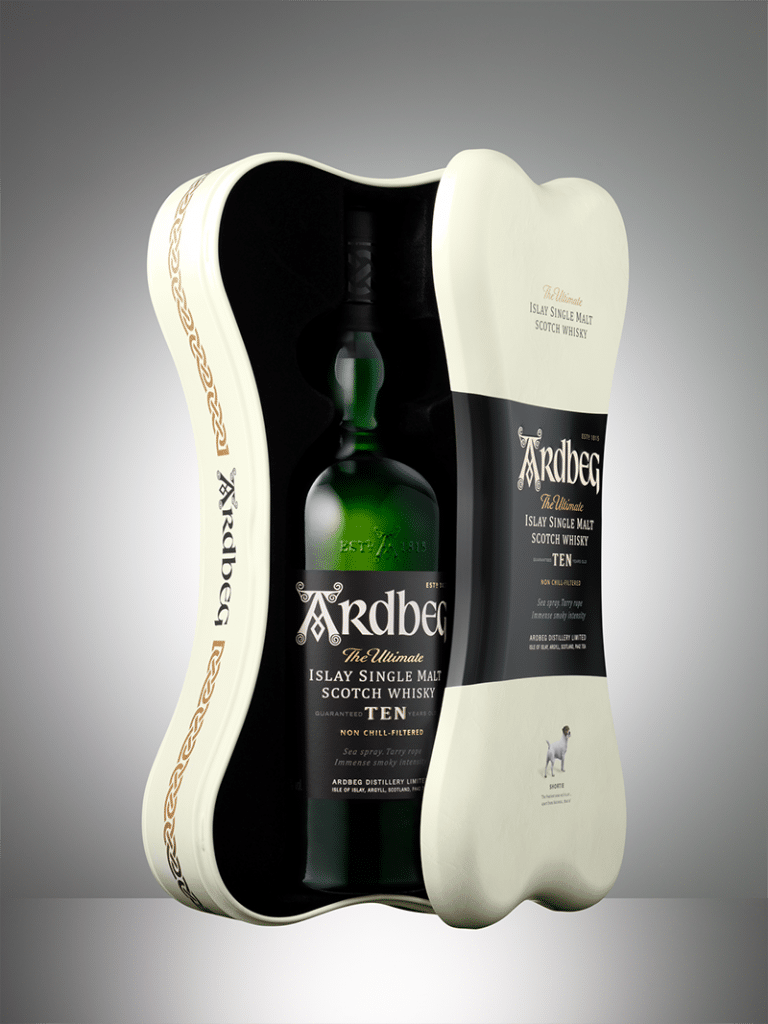 Whisky and dog lovers alike will savor Ardbeg's unique, bone-shaped gift tin that pays homage to its canine mascot, Shortie. The iconic tin houses a bottle of the Scottish distillery's flagship whisky, Ardbeg Ten Years Old, which is revered as the smokiest, peatiest, and most complex single malt of all. ABV: 46%.
MSRP $55.99
ardbeg.com
---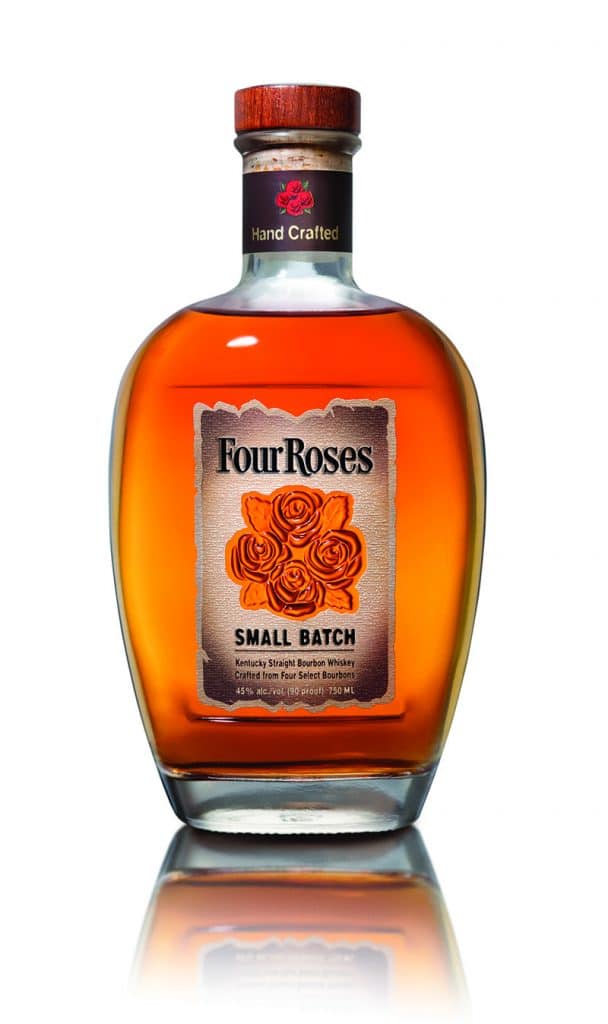 Take one sip of Four Roses Bourbon and your taste buds will bloom. Four Roses handcrafts 10 distinct Bourbon recipes, four of which are selected at the peak of maturation to create the premium Four Roses Small Batch. The flavor profile features a delicate balance of baking spices, rich fruits, and mellow barrel tones, and the long, smooth finish is delightful for any Bourbon lover. ABV: 45%.
MSRP $33.99
fourrosesbourbon.com
---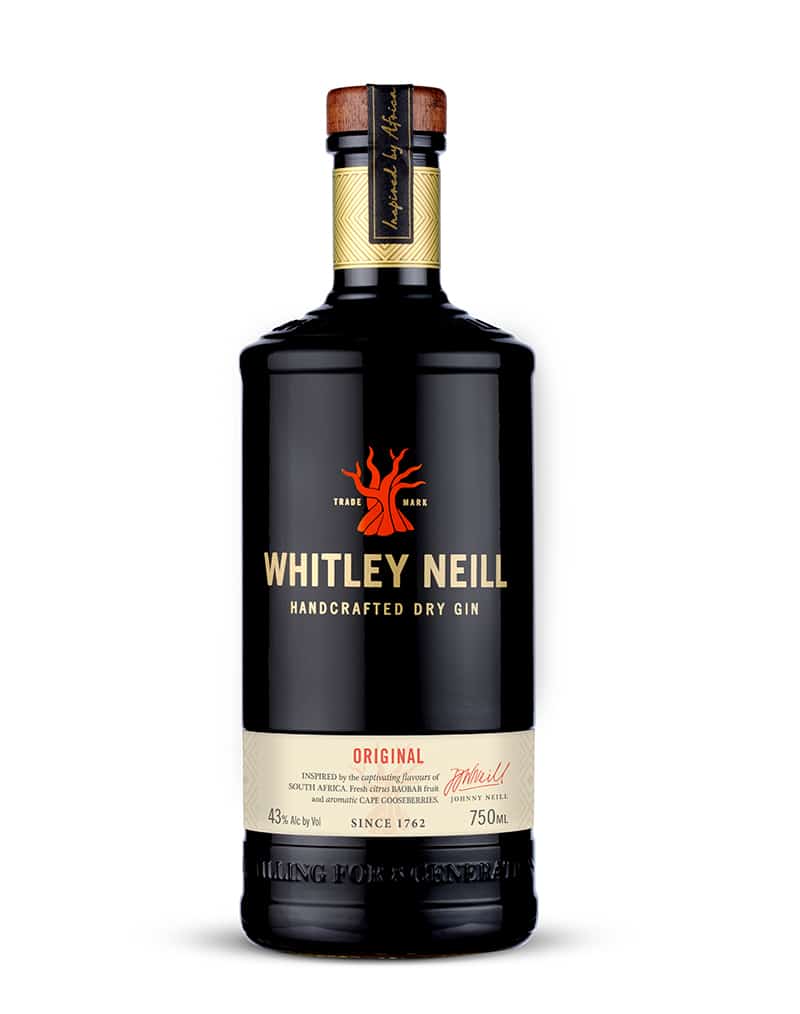 Toast the season with Whitney Neill Gin cocktails. The flavored gins, including Quince and Rhubarb & Ginger, combine innovative botanicals like cape gooseberries and baobab fruit with more traditional botanicals such as juniper, coriander, lemon, and orange peel. Mix them with juice or serve over ice for a delicious drink. Pour a glass of The Original for a classic gin and tonic. ABV: 43%.
MSRP from $30.99
whitleyneill.com
---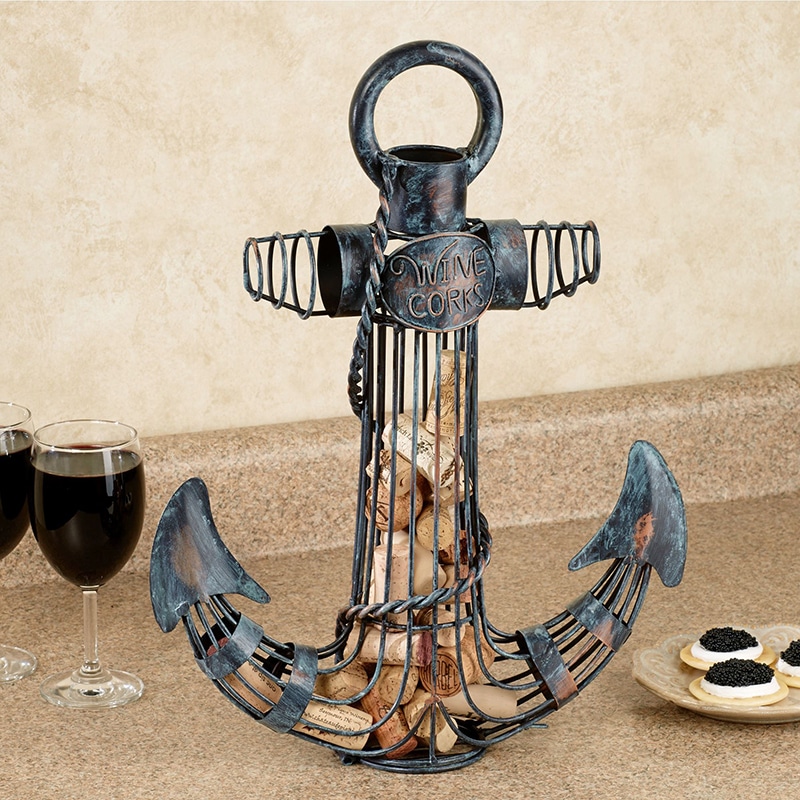 Drop anchor on your wine voyage and stick a cork in it. The Anchor Wine Cork Cage features a handcrafted metal accent design for a vintage nautical look. Show off your cork collection or open the hinged door on the bottom to create a wine bottle holder for a beautiful display. Or take a bit of Southern Boating with you with the Pelican Wine Cork Holder. Either way, the clever design is the perfect accent to any bar décor.
MSRP 57.95 and $53.99 respectively
beachdecorshop.com
---
For the Reader: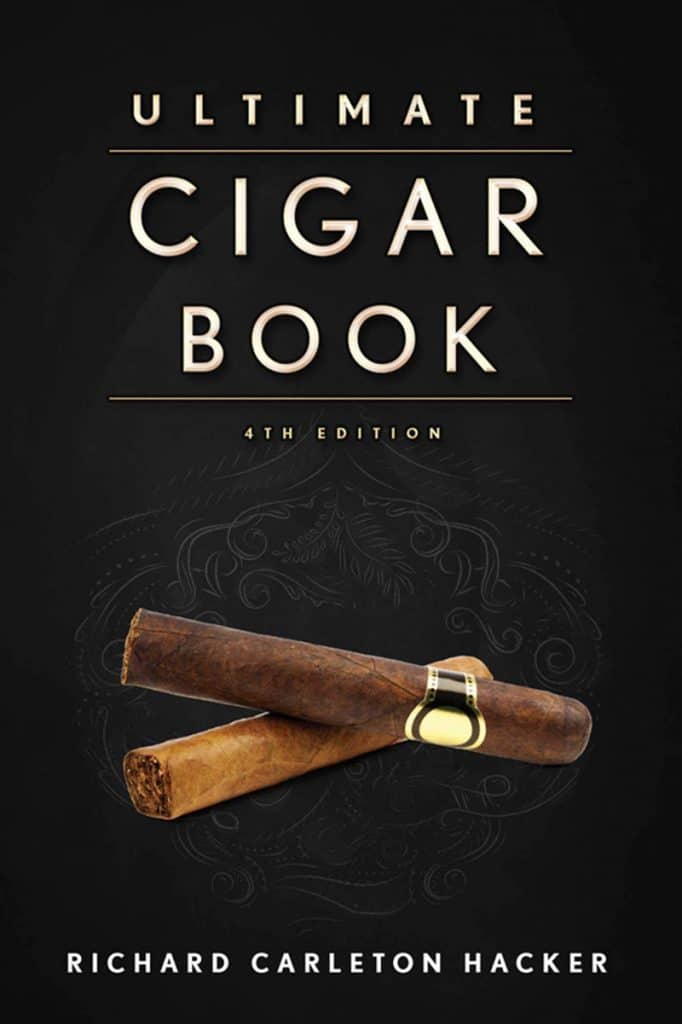 For those who enjoy their drink with a cigar, discover the best of both worlds in acclaimed cigar and pipe expert Richard Carleton Hacker's books The Connoisseur's Guide to Worldwide Spirits and The Ultimate Cigar Book. The definitive guide to the world of spirits provides insights on how to taste subtle distinctions, how popular spirits are distilled and crafted, and how to properly "nose" spirits. For cigar aficionados, this classic includes the first whiskeys and cigars pairing as well as information on how cigars are made, secrets of finding the "perfect" cigar, and a list of innovative accessories.
MSRP $19.99, $24.99
skyhorsepublishing.com
---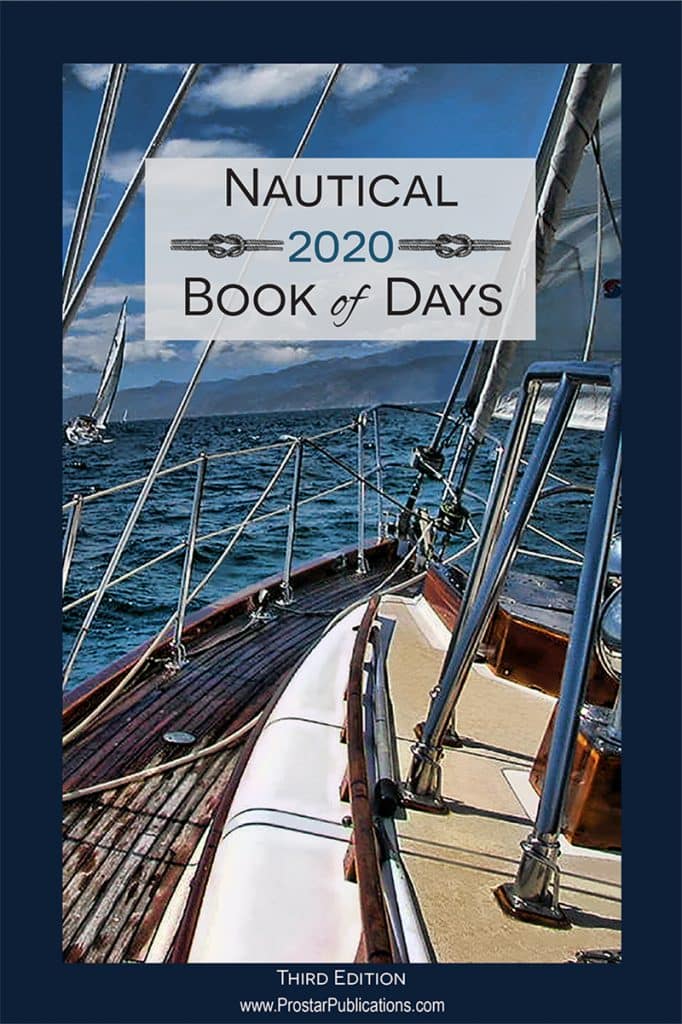 Equally, at home on a chart table or office desk, the 2020 Nautical Book of Days provides entertaining material—often humorous, sometimes serious—for any mariner or naval history buff. Included is information on weather, tides, navigation, maritime history and specialized items, such as a sample float plan and pages that work as a calendar and/or log. The spiral-bound book lays flat for easy reference and can be an invaluable resource for many years.
MSRP $14.95
prostarpublications.com
---
For the Fashionistas: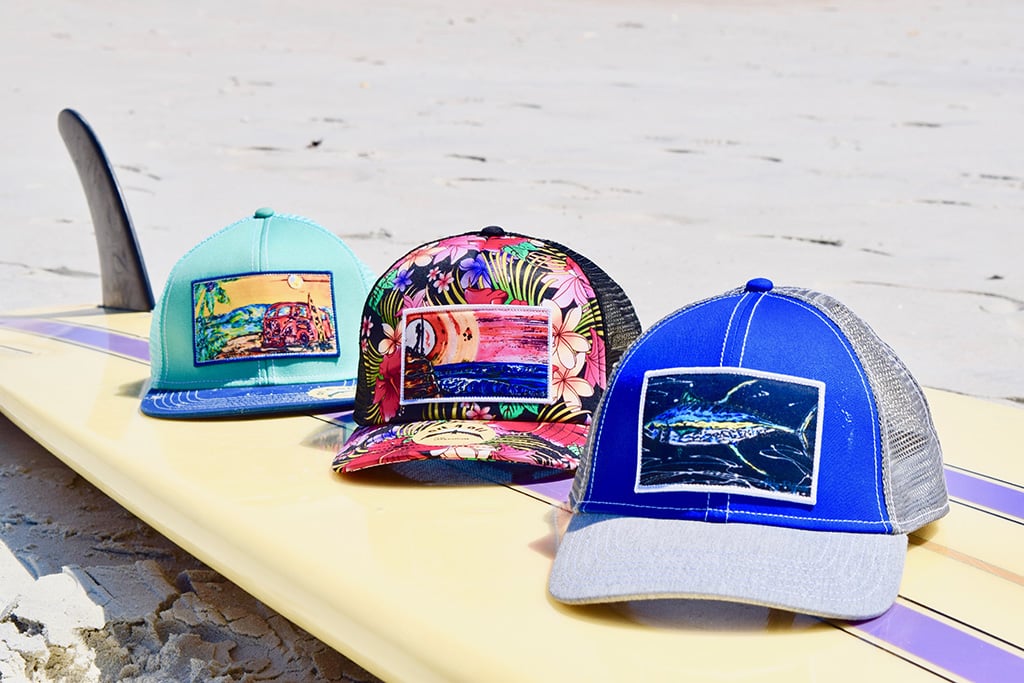 Who says sun protection isn't fashionable? Artist Abby Paffrath uses a wide range of styles and fabrics to create her series of hats and solar tops called Art 4 All. Her love of outdoor activities inspires her designs: Golden Trout, Deep Sea, Cutthroat Country, and more. All hats feature snapback closure for easy adjustment. Lightweight and comfortable, Solar Performance long-sleeve tops offer UPF 50+ solar protection and fabric powered by PURE-tech cool-wicking technology. Accessories are also available.
MSRP from $29.95 hats; $69.95 solar tops
art4allbyabby.com
---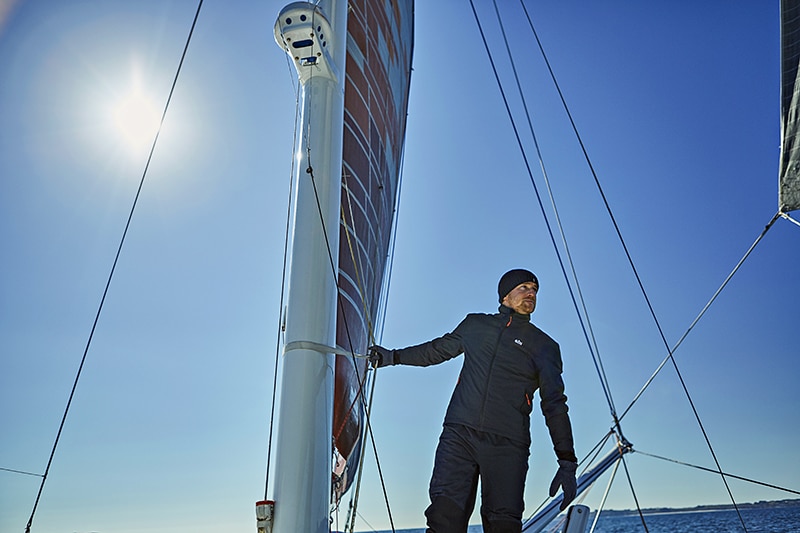 Whether you're an avid boater or outdoorsman, Gill has you covered with apparel that protects you on and around the water. The stylish FG120 Expedition Shorts are made from a durable, water-repellent, quick-drying stretch fabric. Specialized amenities include 50+ UV protection, a kill cord switch loop, and zippered side pockets for secured storage. Angled back pockets give easy access to fishing tools. Gill's Waterproof Socks are thin and comfortable, and most important, keep your feet dry. A thermal layer adds warmth while premium wicking capabilities draw moisture away from the skin. Also designed to keep you warm and dry, the OS Insulated Jacket blends performance with comfort and style through "Down Feel" synthetic insulation, two-layer laminated waterproof fabric, and fully taped seams.
MSRP $69.95 shorts, $40 socks; $199 jacket
gillfishing.com
---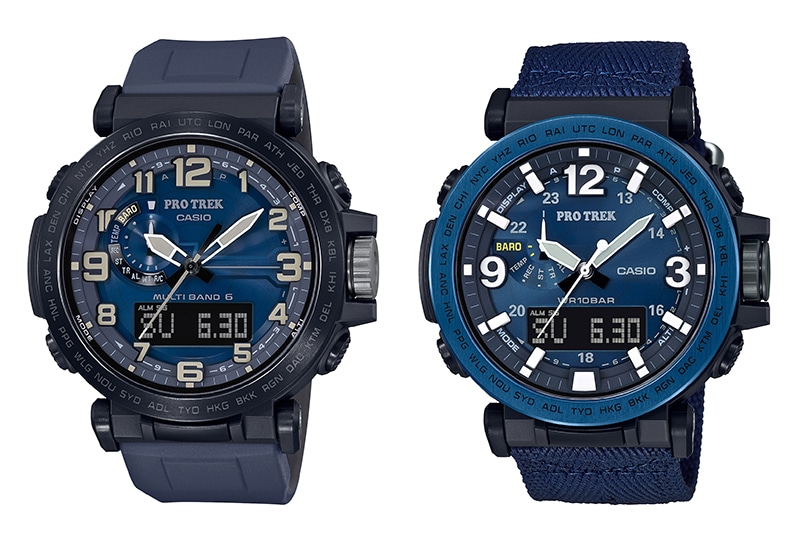 The Casio Pro Trek timepiece features water-resistance up to 100 meters, but can tackle the great outdoors as well. It boasts Casio's Triple Sensor Version 3 Technology which includes a magnetic sensor for compass readings, pressure sensor for altitude/barometric readings, and a thermo sensor for temperature. The Pro Trek also has a stopwatch, five daily alarms, world time, countdown timer, Casio's Tough Solar Power Technology, and more.
MSRP $350
protrek.casio.com
---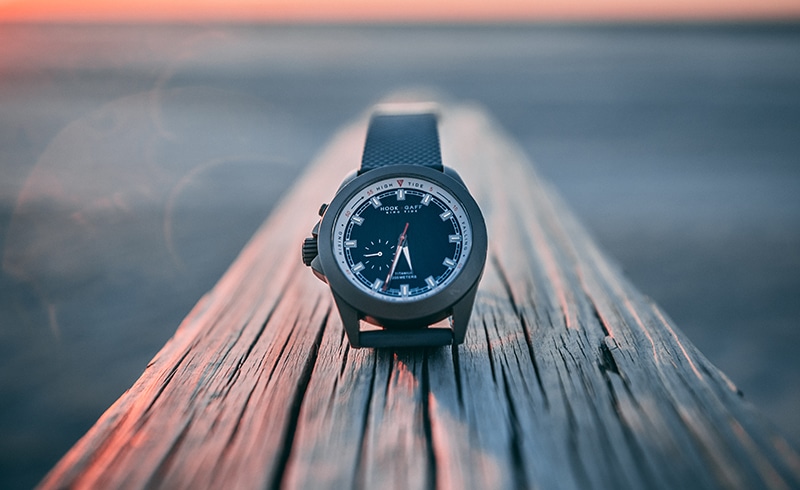 Hook + Gaff's King Tide watch is designed specifically for the coastal angler. Unlike digital tide watches with limited pre-programmed locations, its analog tide function allows you to set the indicator to the tide cycle in your location. The durable sport watch is water-tight to 660 feet and features 24-hour illumination of the dial's hour markers and hands.
MSRP $500
hookandgaff.com
---
For the Chefs: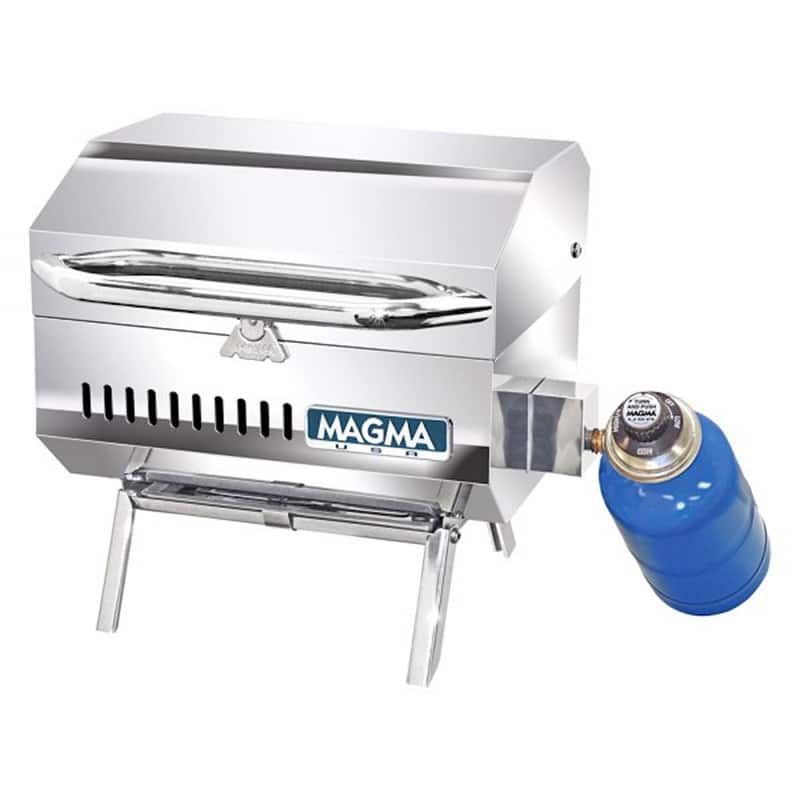 With fold-away legs and a lockable lid, the compact Magma Connoisseur Series TrailMate Gas Grill is ideal for your small gatherings on board or on shore. This 9-inch by 12-inch grill has a convenient snap-out plate which allows heat distribution and quick, easy cleanup. Its fuel-efficient design uses standard, disposable one-pound propane canisters or adapts to onboard LPG (propane) or CNG (natural gas) systems. Optional mounting hardware is available for boaters.
MSRP $214.00
BOATiD.com
---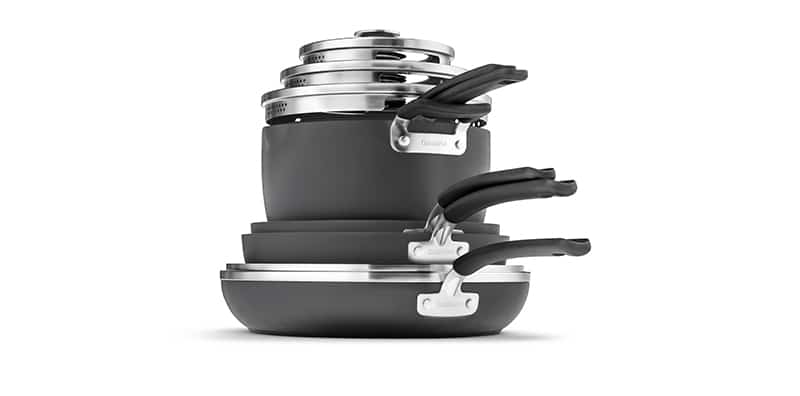 GreenPan's Levels ceramic nonstick cookware collection is the right fit for boaters seeking to free up space in the galley. Levels' nesting lids ensure the stackable set stays completely together to maximize cabinet space. Each 11-piece set features stay-cool handles and straining lids that make pouring easy. The collection is dishwasher-safe and available in Hard Anodized or Stainless Steel.
MSRP $519.99
greenpan.us