Five Easy Ways to Improve Your Dock
Is your dock looking a bit lackluster? Maybe it's lacking in some additional safety features or it's just not comfortable. Either way, it's high time you made some improvements to your dock and the surrounding area. Here are five easy ways to improve your dock.
Waterside Lounger Dockbox

Store your stuff and look good doing it! Makesocial times on the dock more comfortable with the Waterside Lounger from Better Way Products. Built with a heavy-duty fiberglass sandwich core construction, a UV-resistant gelcoat finish and stainless-steel hinges, the 14-cubic foot dock box withstands the elements. A unique EZ Drain system keeps seats clear of standing water.
MSRP $1,019
dockbox.com
DockGrip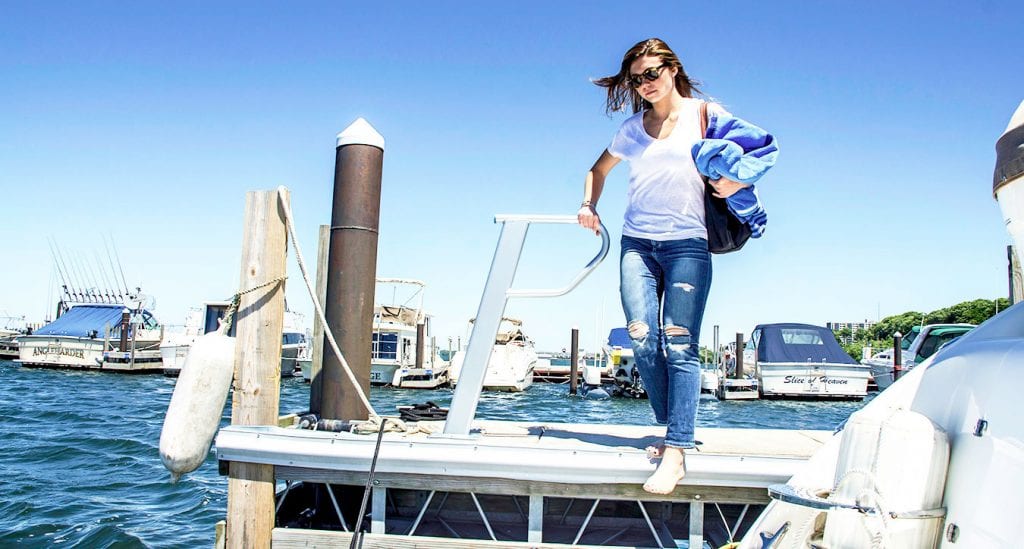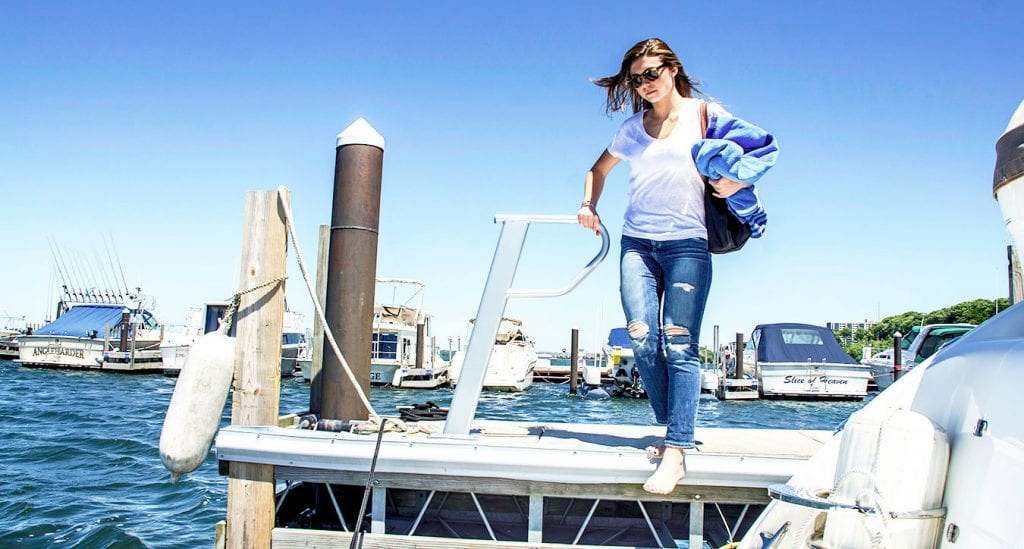 One safety product to add to your dock is DockGrip. The hand-welded aluminum frame provides a secure grip to safely step from the dock into your boat (or PWC, kayak, canoe, or SUP) and back to the dock for people of every age and supports up to 300 pounds. It mounts to docks of any surface through six heavy steel screws.
MSRP $275
Semco Teak Sealer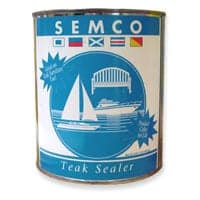 Furniture looking dull? This is the ideal time to spruce it up. Semco teak sealer provides long lasting natural looking protection. Lasts through the season and can be renewed without deep cleaning or stripping for years! Repels water without being slippery. Relieves the drudgery of constant teak maintenance. Known the world over as the best protection for teak.
MSRP $39.95
Ocean Series Speakers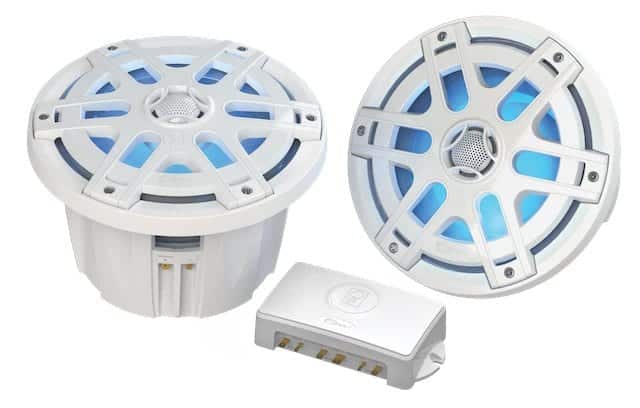 Turn up the music! You can host a bumpin' dock party with poly-planar, a marine audio products manufacturer who recently released its new Ocean Series high-performance speakers. Available in 6.5-inch (shown) and 8-inch models, the two-way, waterproof (IPX6 rated), low-profile, blue LED-lit coaxial speakers are sun, salt and corrosion-resistant. Power rated at 480 watts and 500 watts respectively, the speakers feature high power, long-excursion woofer.
MSRP $399.95 for 6.5-inch speakers
Sport-a-seat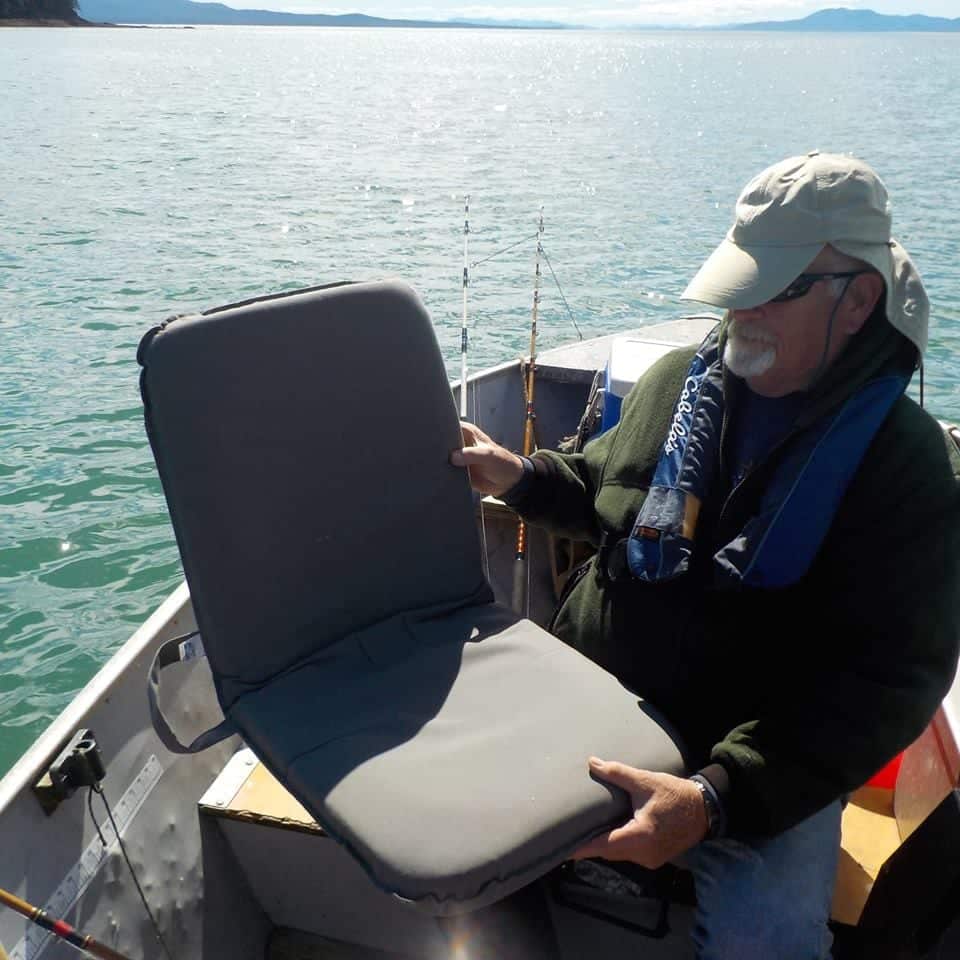 Stay comfortable with Sport-a-seat. It's great for lounging on and off your dock. Resembling a cushion with a carrying handle, the seat has a steel frame embedded within the foam, which allows it to ratchet to 6 different positions.
MSRP $149.95