It's August, and summer is winding down. But before the beach trips, picnics, and pool parties end, stock up on these summer gadgets.
Summer is winding down, but that shouldn't end the fun. Here are some summer gadgets to help with the last of the golden days.
For the swimmer:
We all know that ears can become sore and tender when water stays too long in the ear canal, especially in these later summer months.
Keep your ears safe from water and pressure during watersport activities with Pluggerz Swim Earplugs. The earplugs close the ear canal for protection but do not affect hearing. Flexible silicone and hypoallergenic material maintains its shape to keep ears dry.
MSRP $14.95
For the butterfingers:
How many pairs of sunglasses has your family lost to the sea this summer?  Well, whatever the number is, that stops now. Don't worry if you drop these shades overboard. The KZ Floatable Wayfarer Sunglasses float on water. Lightweight, impact resistant and able to repel water and oil, KZ sunglasses have polarized and anti-glare lenses to ensure crystal-clear views and provide full UVA, UVB, and UV400 protection.
MSRP $59
For the techie:
It's time for a cooler upgrade. Summer isn't always nice to the thing  Keep your drinks cold and the ice cream frozen in the Dometic CFX 75DZW Electric Cooler. The dual-zone portable cooler has independent temperature controls so you can cool one side and freeze (to -7°F) the other simultaneously.
This cooler is seriously cool.  A USB port can charge small electrical devices, and you can control and monitor the temps with a Wi-Fi app.
MSRP $1,099.99
For the Scratcher:
If you are anything like me, summer means that your legs and arms are permanently itchy. But it doesn't have to be this way.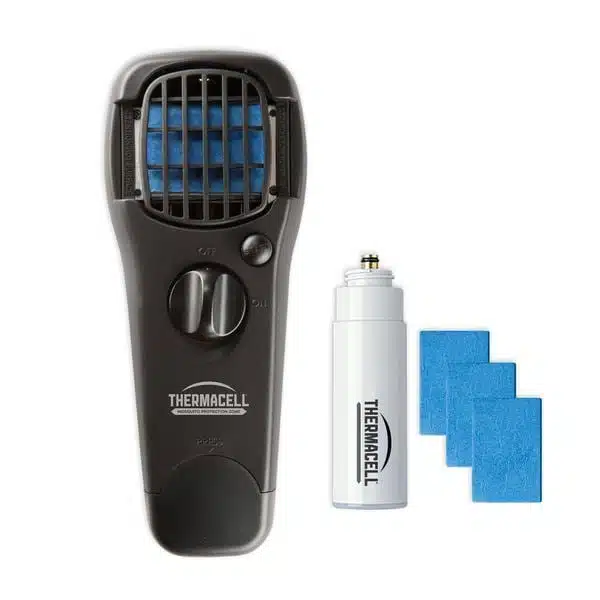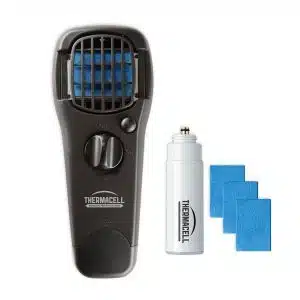 Whether tied stern-to, at the dock or anchored close to shore, prevent mosquito bites with the Thermacell Radius Zone Mosquito Repellent. Powered by a rechargeable, Lithium-Ion battery, Radius creates a 110-square-foot mosquito protection zone that lasts more than six hours on a charge, and its scent-free, DEET-free refill lasts up to 40 hours. Sounds like a good idea.
MSRP $49.99
For the Splurger:
Perfect for when you just want to be alone on the water and also have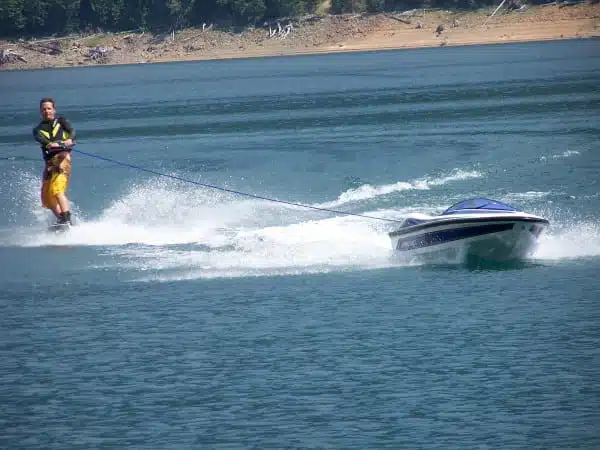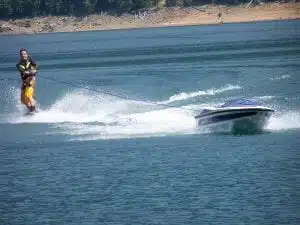 an extra 25 grand laying around. Enjoy skiing or wakeboarding fun without the boat with SOLO, The Personal Ski Machine that uses a 150-hp, 4-stroke Rotax propulsion system and wireless technology to connect the rider to the machine.
Safety features include GPS retrieval that brings SOLO back to within 10 feet of a fallen skier. The boat stays on course even with the tightest cut across the wake. You'll be the coolest kid on the lake with this boat.
MSRP $24,995