What is your favorite cocktail to enjoy aboard or cruising?
Tell us in the poll below and then read our staff pick:
There are so many options…Gibson?Gimlet?Gin Fizz? Gin Madras?Greyhound? And those are just the 'G's!
SB&Y's Staff Pick
You've heard of a Moscow Mule… but what about a Sailors Mule?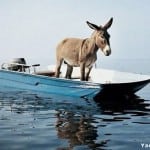 This cocktail has an added kick with a spicy ginger and simple syrup in the mix. If you can't find ginger simple syrup, just chop fresh ginger into thin rounds and boil with 1 cup water and 1 cup sugar for 30 minutes, strain and cool.
Ingredients 
1 oz. lime juice
3.5 oz. ginger beer
1 oz. ginger simple syrup
1.5 oz. Sailor Jerry Spiced Rum (or substitute your rum of choice)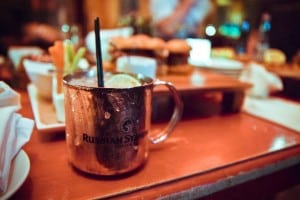 Add rum, lime juice, and ginger simple syrup to an ice-filled cocktail shaker. Shake to combine. Pour into a glass with a few cubes of ice and top with ginger beer. Add lime wedge and mint for garnish, if desired. Enjoy!