Revolutionize Your Boating Experience with Manta Racks
Planning a family day out on the boat is not just about packing the essentials like food and drinks anymore. Nowadays, you have to ensure everyone has a good time as well! With the advent of boat rack systems, you can bring along paddleboards or floating mats too!
But the struggle is real when it comes to storage space on a boat, no matter how big it is. With paddleboards, kayaks, and floating mats gaining popularity, everyone wants to take them to incredible places like barrier islands or even the Bahamas. Where do you fit all these goodies on your center console? Just chuck them on the floor? Remember those days when you'd end up stubbing your toes on the boards scattered around the deck? And don't get me started on the giant floating mat wedged between the console and the gunwale, waiting to be tripped over!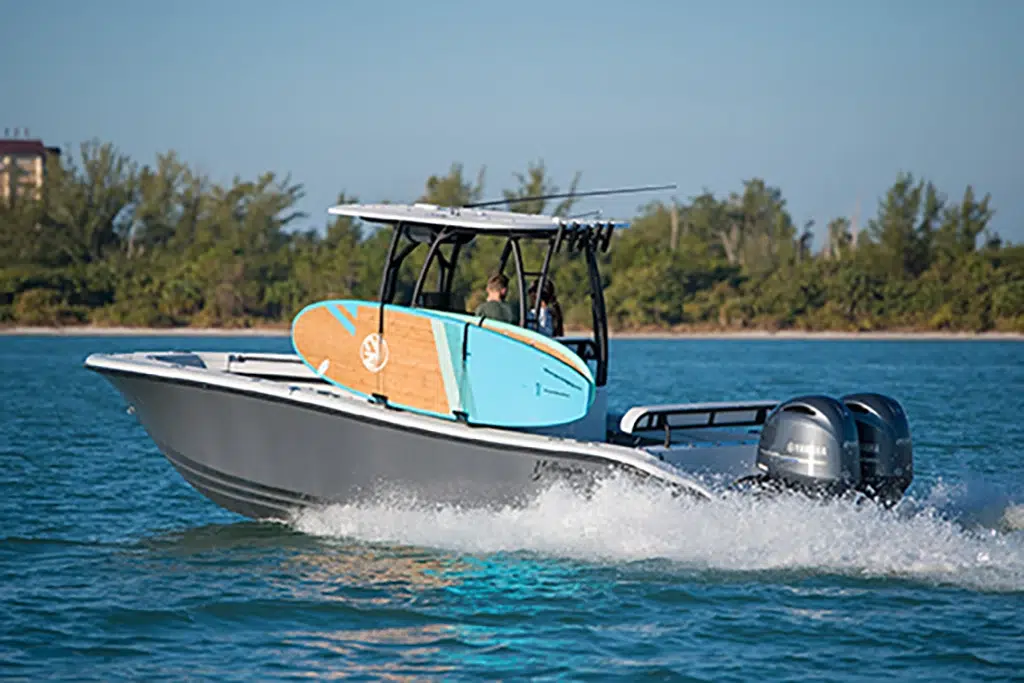 The Game-changing Solution: Boat Rack Systems
But fear not, my fellow boaters, those struggles are a thing of the past! Enter the fantastic rack system! It's like magic—just slide the rack system into a rod holder on the gunwale of your boat, pop your boards on it, and strap 'em in. Voila! No more boards cluttering the deck, and the floating mats are out of your way, perfectly secure. It's a total game-changer!

And guess what? These rack systems are a dream come true—portable, lightweight, and super-durable. When you're not using them, just stash them away effortlessly. Plus, they're proudly American-made, tested in the mighty ocean, and loved by boat owners alike.
So, pack up those paddleboards, kayaks, and floating mats, and hit the water with ease and style, thanks to these fantastic boat rack systems!