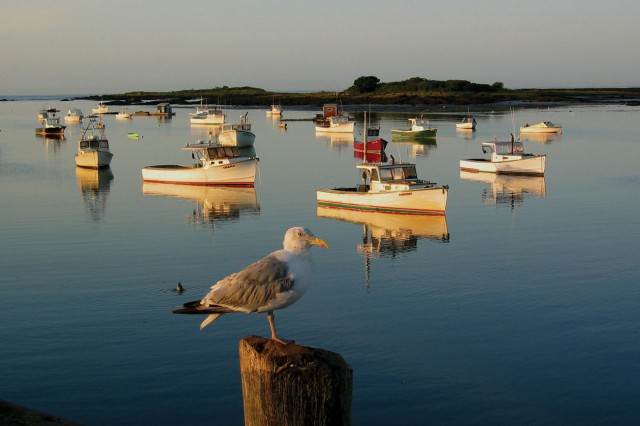 The Maine Event
Dock and dine your way through this picturesque New England haven.
It's easy to pass by Portland if you're cruising Down East on a rhumb line from the Cape Cod Canal to the popular Boothbay or Penobscot Bay areas. After all, the coastline curves west at Portland, so you might think it's a bit out of the way. But think again, because Portland—once an industrial town with a hard-working commercial waterfront—has transformed itself into a vibrant city with a thriving art and restaurant scene and some of the best full-service marinas in the Northeast. And Casco Bay, with its handful of small islands, historic forts and iconic lighthouses—not to mention rocky ledges and finger-like peninsulas—offers some of the best cruising in a state already famous for its spectacular cruising grounds.
Portland is charming because it's the gateway to the real Down East but still has a feel of a small town, even though it's the largest city in the state with a population of 66,194. With cobblestoned streets rising up a small hill from the Old Port waterfront (the downtown section), almost everything in Portland is accessible and within walking distance, even in a pair of boat shoes. The I.M. Pei-designed Art Museum is easy to find; so are restaurants of almost every description. Indeed, with 230 restaurants in town, Portland has the highest proportion of restaurants per capita of any city in the U.S.—and they're good. In 2009, Bon Appétit called Portland "America's foodiest small town." The harbor, meanwhile, is full of recreational boats, power and sail; old schooners carrying tourists out in the bay; fast ferries; commercial fishing boats; a fleet of working lobster boats—and tons of lobster pots. There are countless reasons why 3.6 million tourists visit Portland every year.