Historic Boats
History and boating come to life in the warmth of the southeast coast. Experience what life was like aboard this collection of historic boats and yachts, which are available for day trips, evening events or private charter tours.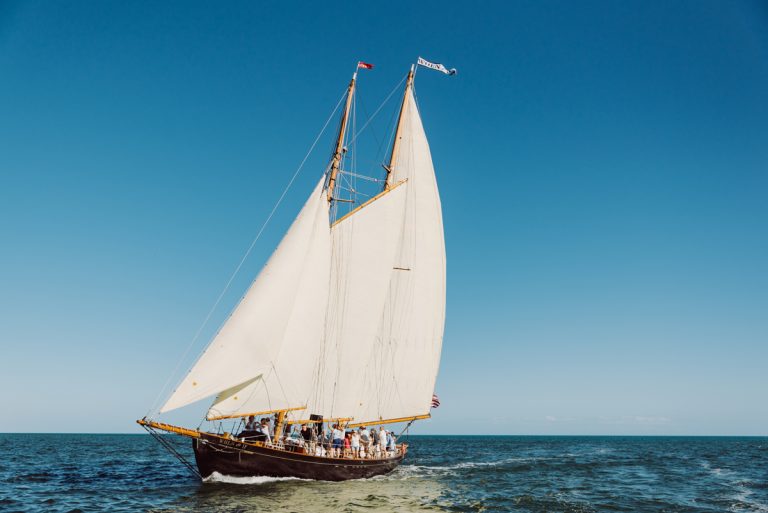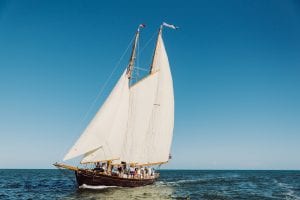 When and If
When World War II was drawing to a close, General George S. Patton was contemplating retirement and his post-war life. He commissioned the famous naval architect John Alden and the F.F Pendleton shipyard to design and build a custom 63-foot schooner for him and his wife, Beatrice. He said at the time, "When the war is over, and if I live through it, Bea and I are going to sail her around the world." Unfortunately, General Patton died of heart failure in 1945 without the opportunity to fulfill his dream. The boat was commissioned When and If and kept in the Patton family until 1975. It has now been beautifully restored and is available for charter at Stock Island Marina under the management of Sunset Sail Key West.
KINGFISHER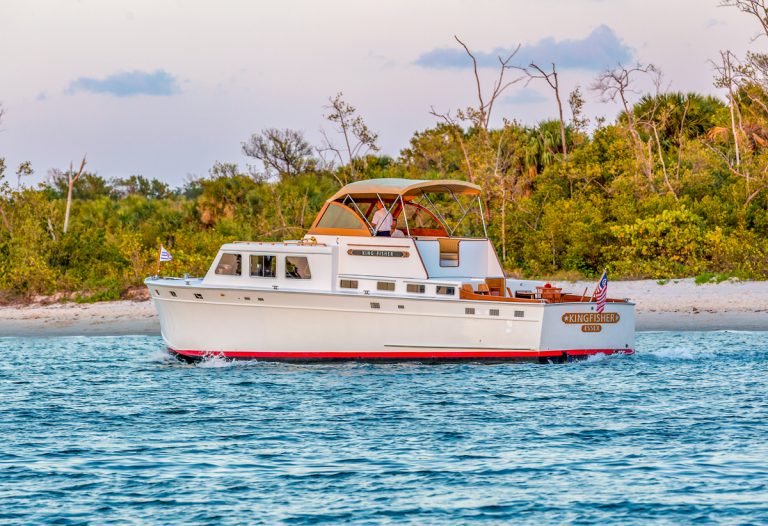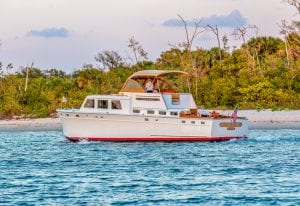 In 1928, Frank Pembroke Huckins invented one of the first planing hull forms, the Huckins Quadraconic hull, which became the renowned "Fairform Flyers." Famous in the 1940s as builders of the durable Navy PT boats that helped the Allies win the war in the Pacific, Huckins Yachts went on to become one of the preeminent yacht builders.

KINGFISHER is a supreme example of a Huckins motor yacht and is available for day cruises, special events and weekend charter excursions so the public can experience the classic yachting life. KINGFISHER has recently undergone a complete restoration and is based in Palm Beach, Florida, for the winter season and in Charleston, South Carolina, during the spring and fall.
String of Pearls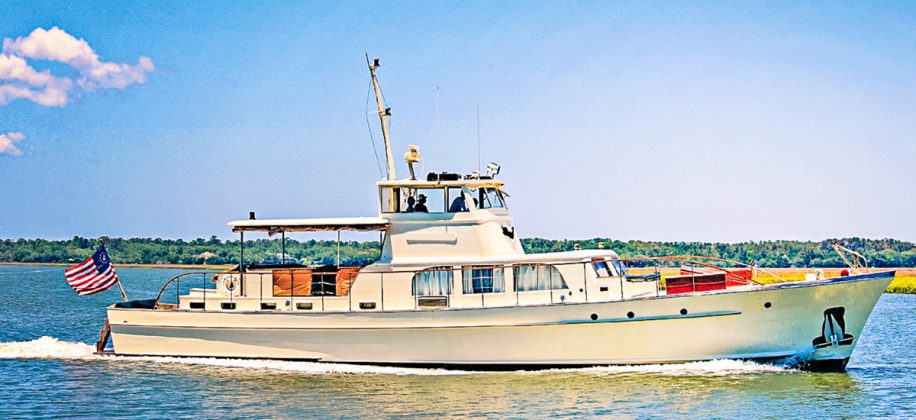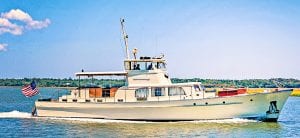 When the founder of the company that would become Berkshire Hathaway wanted a new yacht built in 1957, he commissioned naval architect Geerd Hendel and boat builder Malcolm Brewer to design and build Pearl Necklace. The 71-foot yacht was a gift to his wife, who had requested a simple strand of pearls for her birthday. The owner drove PT boats in World War II, so the yacht was equipped with four engines. Built for speed, he often raced his friend and neighbor, Jack Kennedy, on Cape Cod Bay. Now docked at the Morningstar Marina in St. Simons Island, Georgia, the renamed String of Pearls is available for day excursions, sunset cruises or private events.