Destination? Paradise. At least for Annapolis Bermuda Ocean Race participants.
The Biannual Annapolis Bermuda Ocean Race returns for 2018 on June 8th and registration is open for the 50 slots available to sailors of many racing levels and mindsets. The voyage combines inshore and offshore racing through its route down the Chesapeake Bay, across the Gulf Stream, and on to Bermuda. The destination is tropical paradise—white sandy beaches and island hospitality—and well worth a few bumps along the way.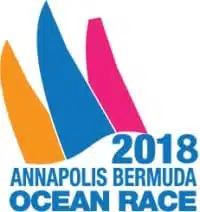 The race covers 753 miles, making it the longest ocean race on the east coast of the U.S. The Eastport Yacht Club in Annapolis, Maryland, is the host club for the race. The club and its A2B race committee work hard to help new and prospective racers get ready for the trip, offering educational seminars leading up to the race and pre-race social events. The Royal Hamilton Amateur Dinghy Club in Bermuda hosts the fleet while in Bermuda.
First held in 1979, theA nnapolis Bermuda Ocean Race can be technically challenging, physically taxing, and conversely rollicking and serene. Signups for sailors looking for a boat or for boats looking for crew are available on the yachtscoring.com website. Categories of experience include novice, beginner, intermediate, advanced, and professional.
Authors Note: 
Last February I mentioned that the Chesapeake Conservancy has virtual tours of entire
rivers now available to view on their website. You can see what a Chesapeake Bay tributary looks like before you actually take a boat there.
Since then, the nonprofit conservancy has added many more tours including the Elk, Northeast, Potomac, Sassafras, and York rivers, and the Werowocomoco archaeological site along the York. Terrain360 creates the tours, which are recorded from a boat equipped with six cameras mounted 10 feet above the water's surface to capture 360-degree images every 50 feet. The images are then stitched together to create a digital image map of an entire river. chesapeakeconservancy.org
By Chris Knauss, Southern Boating February 2018
More Chesapeake Updates: