Seasonal closings begin in September and last until mid-November, causing a noticeable dearth of festivals and events at many venues throughout The Bahamas. This is a traditional time for maintenance, refurbishing, stocking supplies for the winter season's influx of mariners and visitors, and planning for attendance at the Fort Lauderdale International Boat Show in October. If you're gearing up to cruise and island-hop this fall and winter and plan for family and friends to visit, keep a check on updates from Travel Bahamas, the official site of the Bahamas Ministry of Tourism and Aviation (MOTA)—especially for the deals and packages on hand. Announcements are frequent with several new air options usually available. bahamas.com/deals-packages
Hope Town
Brigitte Bowyer Carey—one of this quaint settlement's esteemed, award-winning artists—is giving a watercolor workshop November 10-12 (Monday-Wednesday) from 10AM to 4PM at the Hummingbird Cottage Art Centre in Hope Town. Reserve your space now as Carey's classes are extremely popular and sell out quickly. Her unusual seascapes, landscapes and travel sketches are collected by the likes of novelist Pat Conroy, Mr. & Mrs. Sean Connery and Mr. Michael Gore, former High Commissioner to The Bahamas. bowyerart@gmail.com.
Grand Bahama
The Bahamas government plans to create two new national parks in east Grand Bahama that will include the approximate 280,000 acres of the North Shore (The GAP) Marine Protection Area, and the 12,500-plus acres of the East End Marine Protection Area (currently East Grand Bahama National Park south of Sweetings' Cay). Environment Minister Kenred Dorsett recently said the proposed areas would receive special protection to allow fishing, diving, boating, and other recreational and commercial activities. Dorsett also said the Lucayan National Park and the Peterson Cay National Park are under consideration for expansion.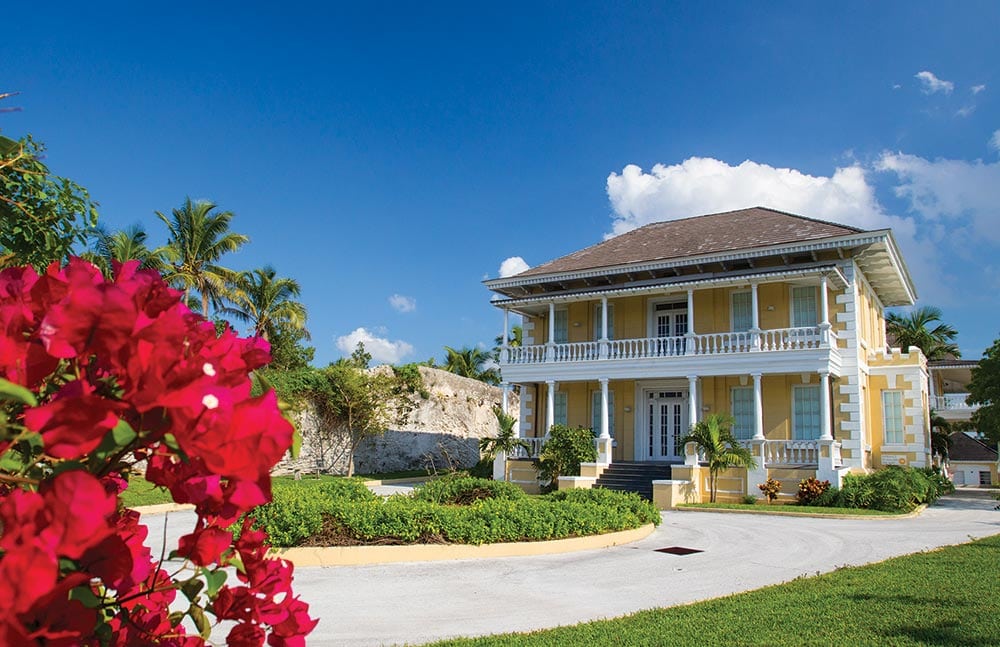 Nassau
The National Art Gallery of The Bahamas (NAGB)—the premiere arts institution—is currently showcasing the extraordinary art of Eddie Minnis and family. Over 100 paintings from the 1960s to the present in the collection titled "A Retrospective" will be on display in the main gallery. Cruisers to North Eleuthera (Current) and Abaco (Marsh Harbour) will recognize this talented family because of their well-known galleries located on both islands. The exhibit will close Sunday, November 30th. Gallery hours are by appointment only. NAGB contact: (242) 328-5800/1; nagb.org.bs. Minnis family contact: (242) 322-2605; eddieminnis.com 
Exuma
Staniel Cay Yacht Club (SCYC) has announced major dining renovations that will result in limited facility use. In order to improve service and take advantage of the beautiful view of the water over Jameson Bay, the kitchen is relocating to the back dining room's current location. Breakfast, dinner and bungalows at the resort will be closed from September 16th through November 1st to complete this project. The marina, fuel dock, lunch (daily grill-out at the marina), ice, garbage, bar (drinks only), gift shop, liquor store, and Wi-Fi internet will remain open. Call (954) 467-6658 or (242) 355-2024. stanielcay.com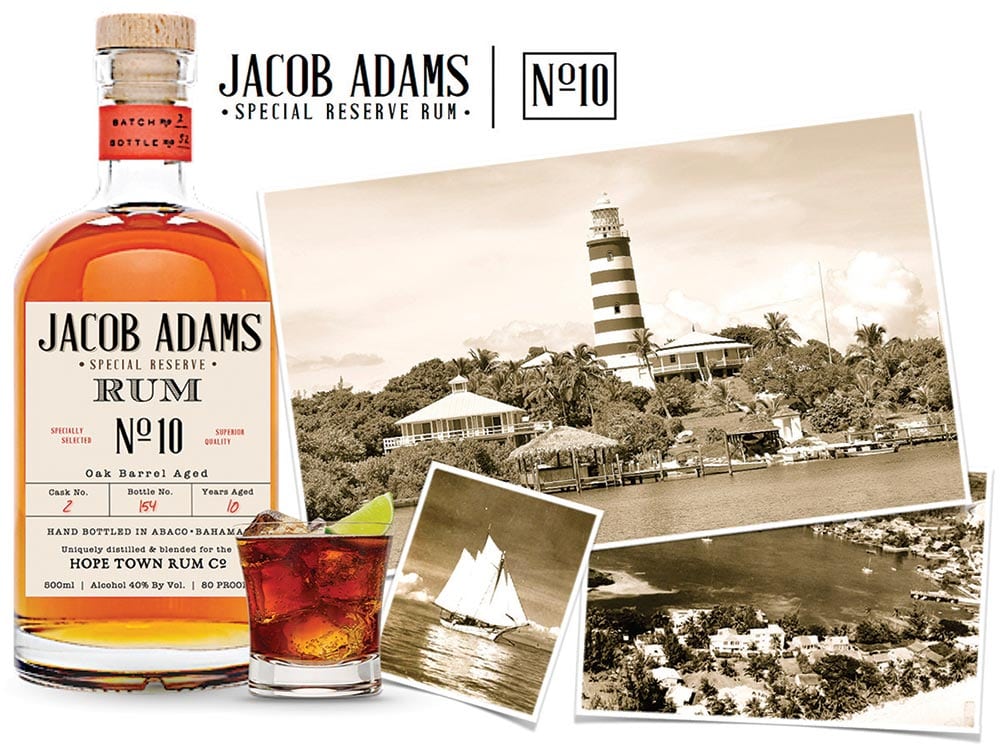 Abaco
Jacob Adams Rum, an outstanding 10-year-old West Indies barrel-aged, blended rum has arrived in Abaco. This liquor is hand-bottled by the very first Abaco rum company—the Hope Town Rum Company out of Elbow Cay and is now available throughout The Bahamas in fine rum shops and restaurants. Mark your cruising calendar for May 2015 and the Grand Opening of the boutique merchandise store Gillam Street Goods that will offer Jacob Adams rum cakes and custom-labeled bottles. The boutique shop will be housed in a restored, former-Loyalist home circa 1880s, which is surrounded by a white picket fence within the heart of this beautiful settlement village. Contact the proprietor, Robbie Bethel, at (242) 577-8533.  jacobadamsrum.com
Air Updates
For cruisers who expect guests or supply shipments to arrive via air, pay attention to these updates:
• Silver Airways (formerly Continental Connection) is currently promoting outstanding value packages to the Abacos. Call (888) 229-9990. silverairways.com
• Watermakers Air now flies to Great Harbour Cay in the Berry Islands from the Fort Lauderdale, Florida, Executive airport. They also fly to Chub Cay; Congo Town, Fresh Creek, and San Andros in the Andros; and Staniel Cay in the Exumas. Call (954) 771-0330. watermakersair.com
• SkyBahamas has increased flight services between Bimini and Fort Lauderdale (FLL) three days a week—Sunday, Wednesday and Friday. They currently offer flights between Bimini and Nassau, and between Bimini and Freeport every day except Tuesdays and Saturdays, with continued service on to Fort Lauderdale and return flights back on Sundays, Wednesdays and Fridays. skybahamas.net
Cruiser Notes
The U.S. Coast Guard (USCG) reports the following changes to Marsh Harbour Marina Day Beacons:
• Day Beach 1 is destroyed
• Day Beacon 2 marker has improper characteristics
• Day Beacon 4 marker is missing
Visit this link to view improved NOAA Obstructions and Wrecks charts, including Straits of Florida and Approaches: nauticalcharts.noaa.gov/hsd/wrecks_andobstructions.html.
Sandra Davis, Southern Boating September 2014