The Ministry of Tourism and Aviation released the next phase of its plan to bring tourism back to The Bahamas.
Beginning 1st November, The Bahamas removed the mandatory "Vacation in Place" requirement for all visitors, returning citizens and residents.
Also effective Sunday 1 November, all incoming visitors must present a COVID-19 RT-PCR Negative (Swab) Test upon arrival been taken no later than five (5) days from the date of arrival in The Bahamas.
Once in possession of a negative COVID-19 RT-PCR test, all travelers will then be required to apply for a Bahamas Health Travel Visa at travel.gov.bs (click on the International Tab) where the required test must be uploaded. After this is completed, submit payment, which is inclusive of the Rapid Antigen Testing and await approval.
Fees for the Bahamas Health Travel Visa, inclusive of Day 5 Rapid Antigen Test and mandatory health insurance, are as follows:
$40 – Visitors staying up to four nights and five days.
$40 – Citizens and returning residents.
$60 – Visitors staying more than four nights.
Free – Children 10 years and under
An automated response will be provided upon completion, and only those who receive a green color-coded response can travel. Please submit this form at least 24-48 hours prior to arrival. It is essential that travellers present proof of confirmation upon arrival in their destination. Please also bring printed copy of negative test result.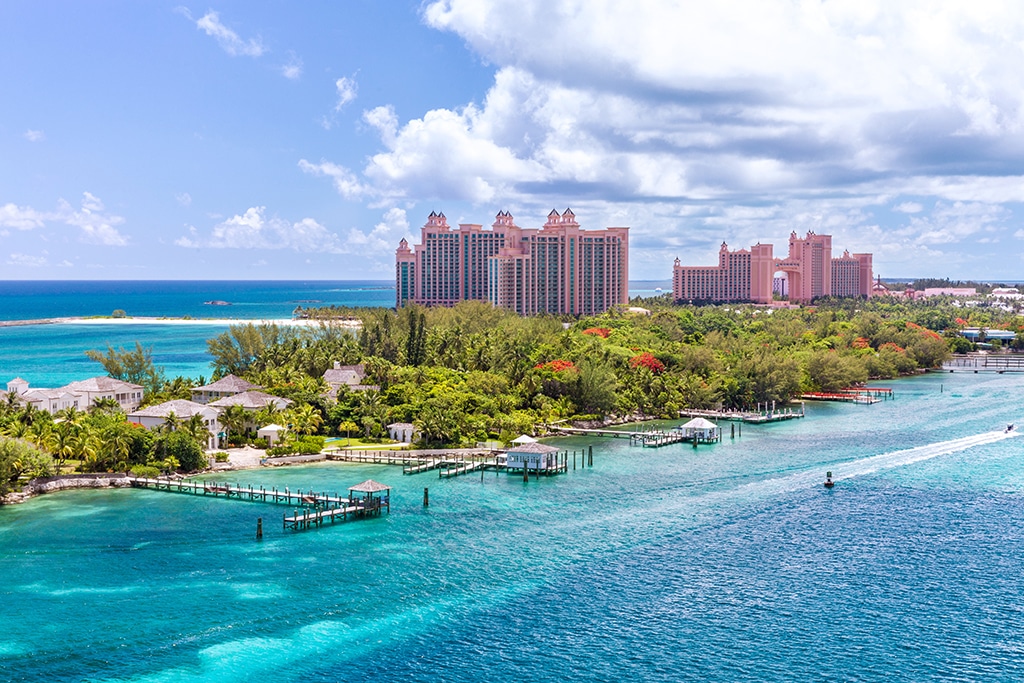 The rapid antigen test will be conducted four days / five nights (96 hours) after arrival in The Bahamas. Visitors departing on Day Five will not be required to obtain this test. Boaters who have entered The Bahamas and are out to sea on the fifth day are required to obtain an Antigen Test at the first port of call thereafter.
Approved ABM Marina Testing Sites / Port of Entry
Nassau – Bay Street Marina and Nassau Yacht Haven (both for guests only)
Abaco – Abaco Beach Resort & Boat Harbour and Baker's Bay
Eleuthera / Harbour Island – Romora Bay Resort & Marina (guests only)
Exuma – Highbourne Cay (guests only) and Staniel Cay Yacht Club
Tests will also be administered at many medical centers and administration office locations on all major islands. Customs and Immigration offices on the islands will NOT be administering tests. Click here for full list: https://www.bahamas.com/day-five-covid-19-testing-sites.
Travel to and from Great Exuma and Eleuthera (not including Harbour Island or Spanish Wells) are temporarily prohibited while community Covid-10 controls are being established. More information on travel and entry protocols can be found at https://www.bahamas.com/tourism-reopening.
For more Bahamas Travel Requirements and Protocol details for boaters visit https://bahamasmarinas.com/procedures-and-protocols.