An Abacos Island Hop
One of the best things about traveling in The Bahamas (and there are many), is the sheer number of islands. The archipelago contains over 700 islands, all unique, beautiful, and cruise-able in their own right. But it's the Abacos, a 120-mile sprawling island chain that stands out as a cruiser's paradise.
Getting to the Abacos is a relatively quick trip by boat. It's even quicker if you fly and charter or rent. Either way, the Abacos are best enjoyed over several days with family and friends.
Our Abacos Itinerary: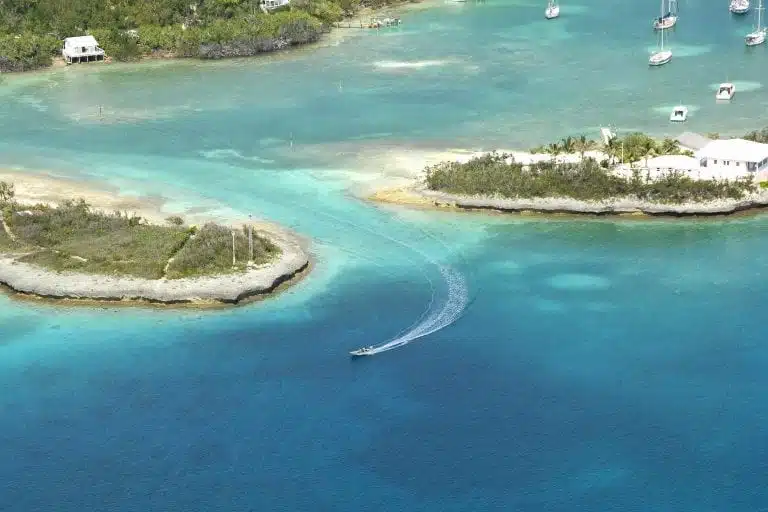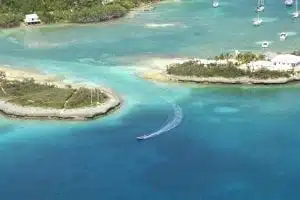 Day 1:  Man-O-War Cay 
Man-O-War is famous for its boat building history and Albury Brother's Boats still produces some boats there today. The island is very laid-back, even by Bahamian standards, with a population of about 350 locals. There is also a public dock and a few small shops new Man-O-War Marina.
Day 2: Great Guana Cay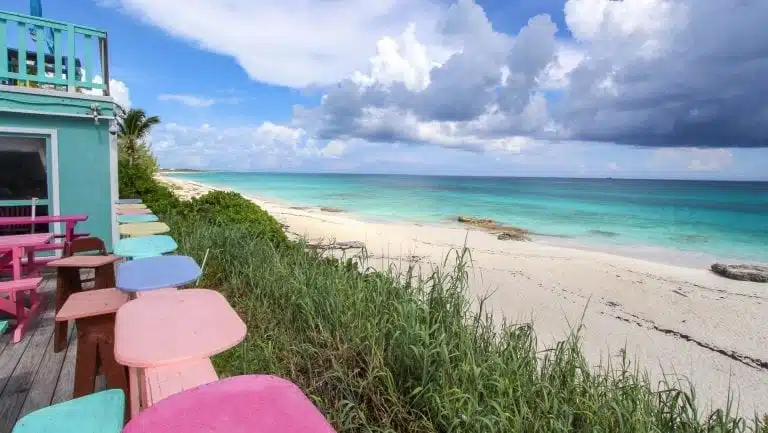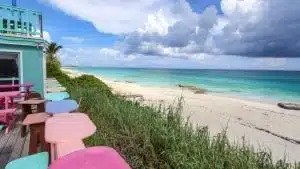 Arguably one of the prettiest anchorage spots in the Abacos, Great Guana Cay boasts picturesque beaches and great fishing. The small island has some big-name restaurants— hotspots Nippers and Grabbers will provide some of the most fun you'll have on your trip.
Day 3: Green Turtle Cay
Historic Green Turtle Cay is famous for its shops, restaurants, and scenic sites. The quaint town, New Plymouth, was a former haven for Brits fleeing the US after the Revolutionary War. The New England–influenced architecture lining the streets shows off the historic roots.
Day 4: Treasure Cay
Developed in the '50s as a resort town, Treasure Cay has one of the most beautiful beaches in all the Bahamas. Photos do it no justice. For resort-style amenities, stay at the Treasure Cay Marina.
Day 5: Hope Town
Hope Town is best known for its iconic lighthouse on Elbow Cay. It began as another refuge after the Revolutionary War. Hope Town was settled by Wyannie Malone, a widow from South Carolina who traveled with her four children for safe refuge after the American Revolution. Explore the town's gift shops, restaurants, and historic homes.
Day 6: Tahiti Beach
The picturesque Tahiti beach is also located on Elbow Cay. The beach is only accessible by foot, bike or boat. You'll find a stretch of secluded beach and a seemingly endless sandbar will help pass the day. Search for seashells or try your hand snorkeling.
Day 7: Little Harbour
In 1951, Randolph Johnson, his wife Margot and their three sons settled on the white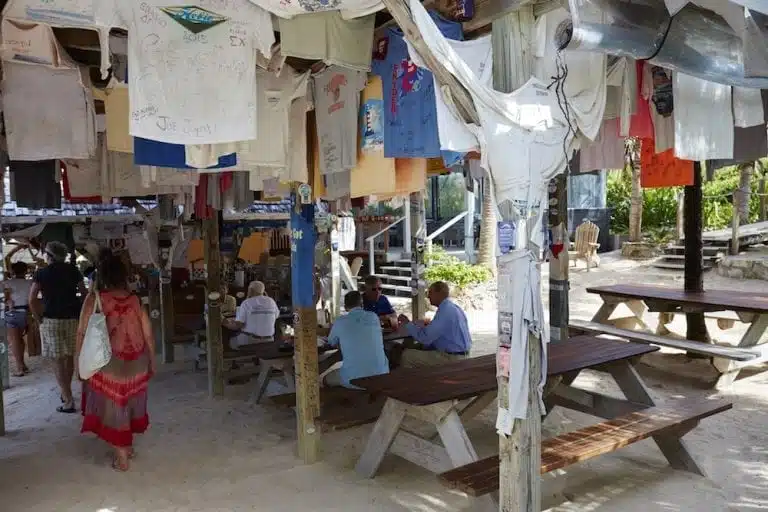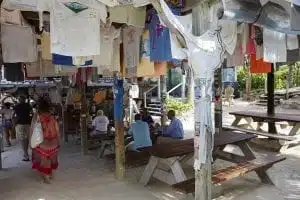 sandy beaches. Eventually, the family began the first bronze foundry in the country. Many Johnsons and their relatives are still in the area.  Treat yourself to a romp at Pete's Pub, a cruiser favorite.
Fun fact: Pete's Pub was founded by Randolph's son Peter. 
 What did we miss in the Abacos? Where do you cruise? Let us know in the comments.