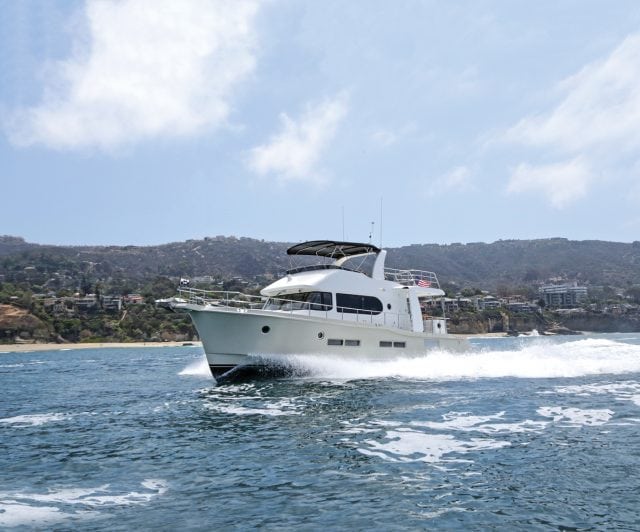 Nordhavn 59 Coastal Pilot
The Nordhavn 59 Coastal Pilot is capable of both fast cruising speeds and extended passagemaking. Powered by twin Cummins QSM 11 715-hp diesel engines, the 59 CP runs up to 20 knots and can cruise more than 1,000 miles at reduced speeds. She offers a modern profile with a contemporary, open interior that emphasizes stainless and horizontal grain accents and radiates light throughout.
Main deck accommodations provide for a large galley, dinette and a lower helm station with double helm seat. This arrangement is very appealing for a coastal cruising couple as it eliminates the isolation and separation of a raised wheelhouse.
58'9″ LOA, 17′ beam