Exclusive Sneak Peek: Highfield Boats' Latest Models
Highfield Boats hosted its annual dealer meeting at its new 50,000-square-foot warehouse and rigging facility in Cadillac, Michigan, and thought it was a good time to invite a few media reps to show off its latest models away from the hustle and bustle of the upcoming boat shows.
So, the day after the meeting, those few reps got a chance to take a close look at and a fun ride in Highfield's new Sport 800, Sport 660, Sport 560, Sport 460 with the new FLUX Marine electric power package, and the Classic 340E with an ePropulsion electric motor.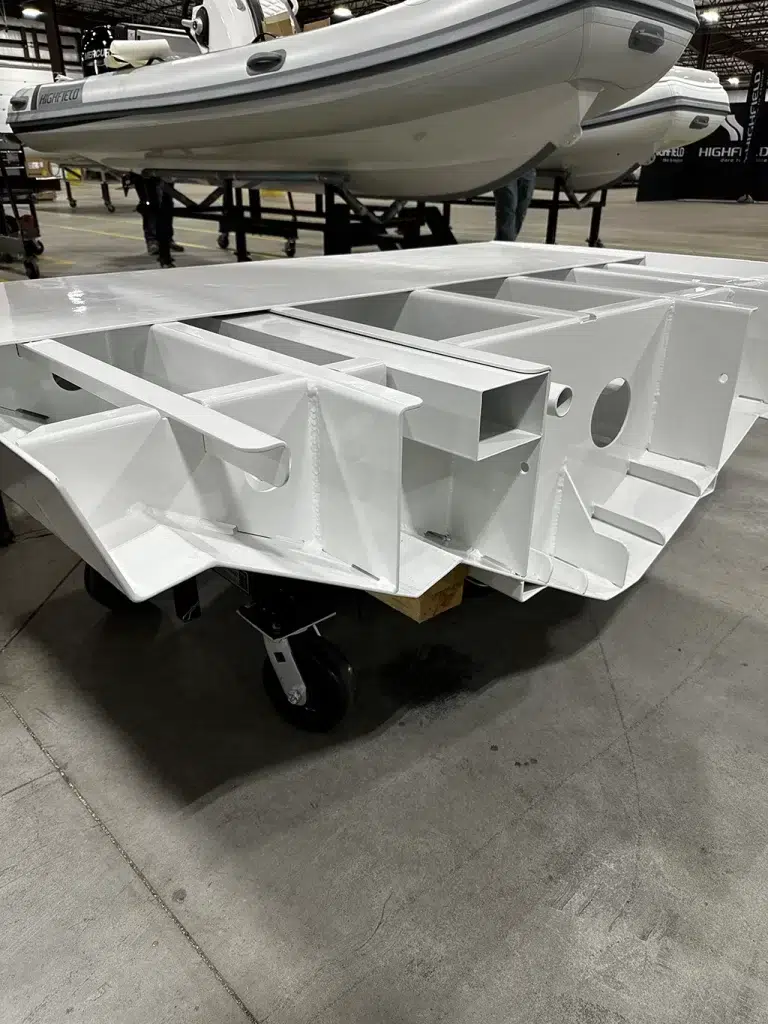 Although the Northern Michigan air was chilly, the wind was light, and Lake Cadillac was the perfect size to get up to speed and cruise around. It wasn't as if the new Sport 800 or any of the aluminum rigid inflatables needed much room to power up. It was easy to joke "Zero to 40 in two seconds" which wasn't far from the truth on the 800 with twin Mercury 150s.
Sport 800: Speed, Power, and Offshore Ready
The world debut of the Sport 800 will be at the Fort Lauderdale International Boat Show, and with twin 150-hp Mercury outboards, she hopped up on plan instantly. We also tested it with one engine and it came up on plan quickly enough, which is reassuring if you're a few miles out and lose one engine. The 800 is designed to go offshore and can handle rough conditions.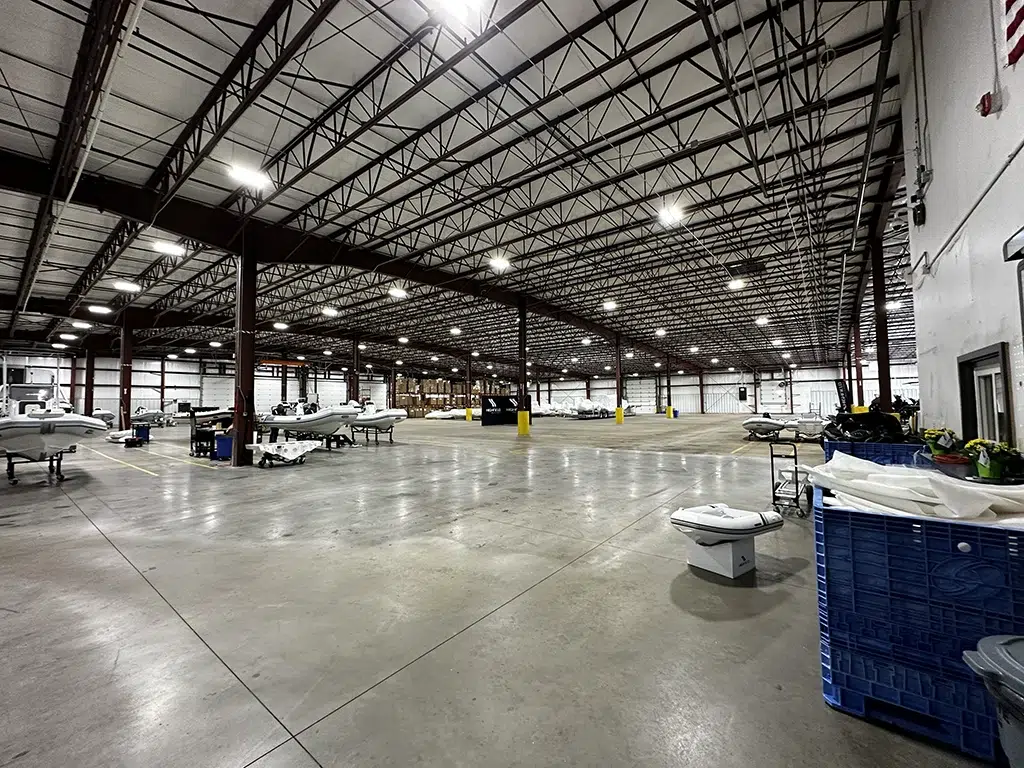 Sport 660: The Perfect Offshore Balance
The new Sport 660 is also built for offshore use yet is small enough to trailer behind an SUV. This was my favorite of the weekend as it felt really balanced with the Mercury 150-hp outboard. It's a comfortable, all-around boat with a dual bolster, wraparound captain seats, an option to make the bow seating area into a sunpad, an aft bench seat that includes sturdy hand rails, a flip-up table off the aft hardtop support, and plenty of cup holders.
Highfield Boats: Redefining RIBS (More Than Just Tenders)
Many look at RIBS as tenders to larger yachts, but Highfield is developing their models as boats that fulfill a variety of activities from watersports to exploring. New innovations in hull design and materials make Highfield's boats lightweight yet durable, stable, and powerful, and working with electric outboard motor companies, its models offer boaters the opportunity to get out and go just about anywhere there's water. It's really the chance to get out on the "road" less traveled. highfieldnorthamerica.com