Enhancing the Day Yachting Experience
Regal Boats debuts two new models LS36 and LX36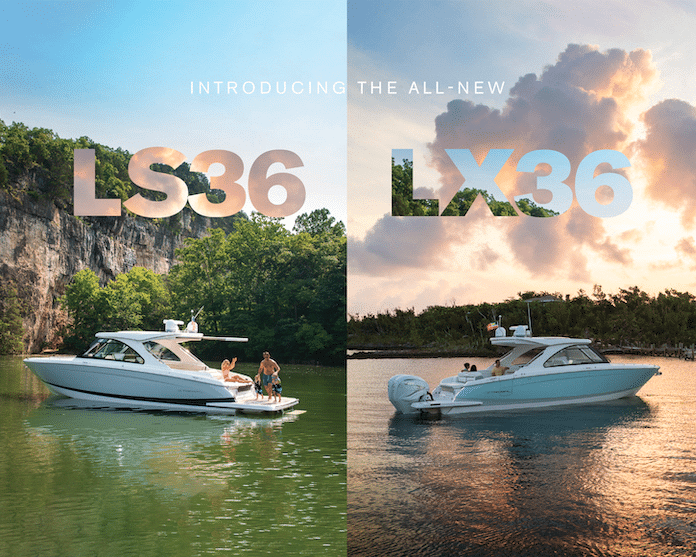 The LS36 and LX36 bring the luxury of a yacht into a bowrider package. Featuring dynamic comfort, technology advancements, and new ways of thinking, they truly are game-changers.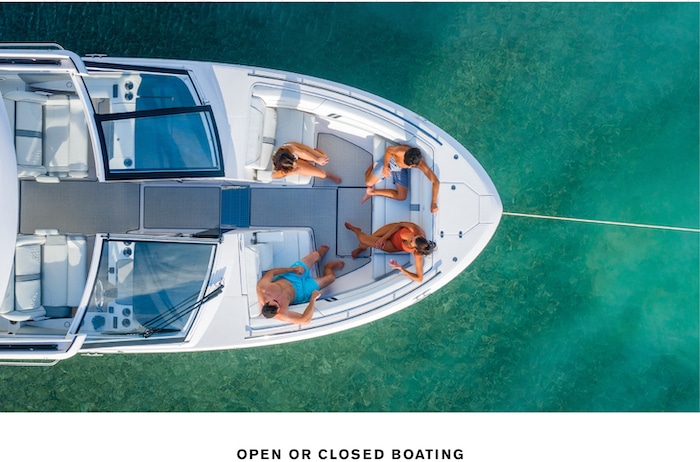 No matter how the skies look, the versatility at your fingertips has you covered. If the forecast calls for a hot and sunny summer day, simply open the expansive retractable hardtop, windshield walk-thru, and side windows for a fully open-air day yachting experience. Do you think you might encounter a rain shower? No problem. Close everything back up, crank up the cockpit air conditioning or heat, then sit back and relax.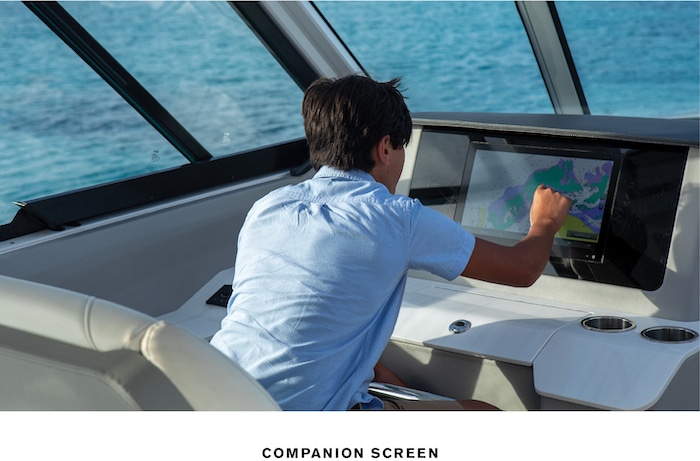 Providing your passenger with the right tools to be an expert co-captain or playlist-chooser is easy thanks to the 16" Companion Screen. All navigation, system information, media controls, HDMI input, and more are available at your passenger's fingertips.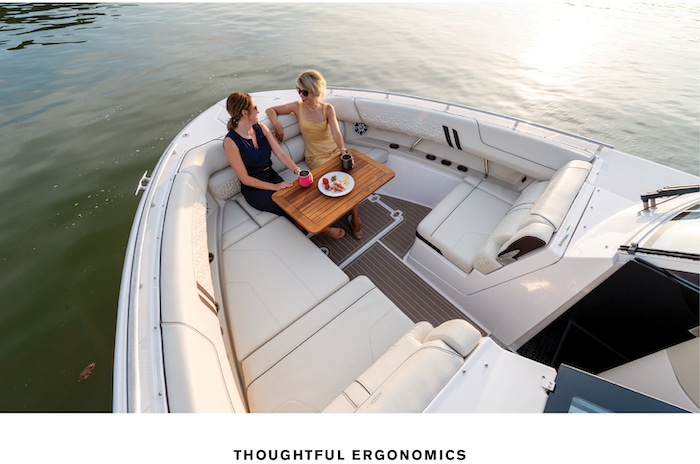 Ergonomics and comfort were at the top of the list of priorities when designing these models. The foam density, angle of the seatbacks, how the corner seating will be used, and even the measurements of where your thighs rest were all thought-through and rigorously tested by boaters to ensure maximum comfort.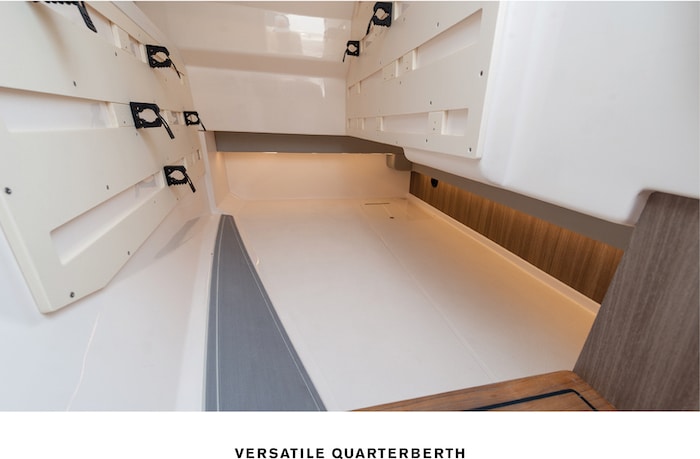 Flip open the starboard bow seat to reveal a large quarterberth area with available mattress and StoreMore storage racks. Not only is this area washable but it's also air-conditioned, making it the perfect area for storing large items or putting the kids down for a quick nap.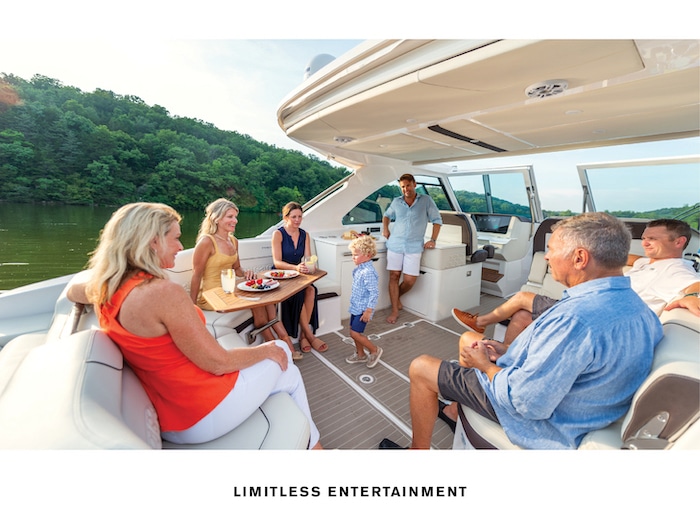 The Regal LS36 and LX36 feature everything you need to entertain the entire family. Thanks to a full-service galley made with premium materials and conveniences such as stainless gas rams, hidden Yeti storage with sliding access, and more, these 36' bowriders are unmatched entertaining capabilities.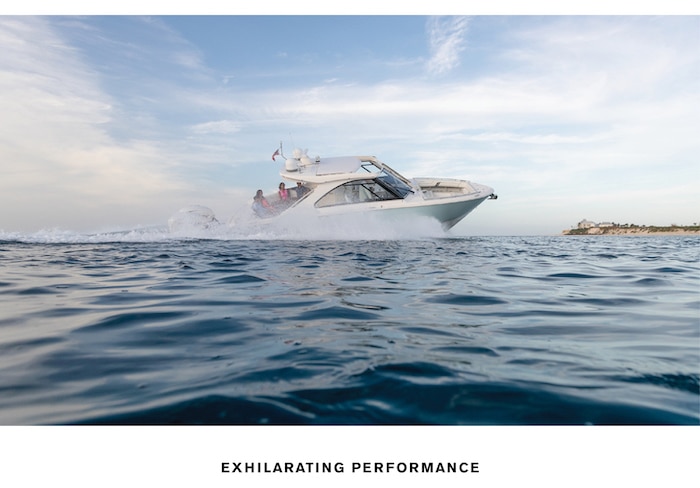 Accelerate quickly and take tight turns with sportboat-like handling without compromising yacht-like comfort.