New Year, New You? These 7 waterfront resorts will help you cruise into a healthy new year.
Across the nation on January 2nd, people swap alcohol for seltzer water, ditch fried food for leafy greens and flood into gym parking lots throughout the day with eager resolve. It's no secret that prioritizing health and fitness is the most common New Year's resolution. By the second week in February, however, statistics indicate that up to 80 percent of gym attendance has dropped off. Indeed, new habits can be difficult to maintain, especially when work and social schedules resume their frenetic pace. If you're a cruiser who has committed to healthier goals in 2018, staying in resort-marinas with fitness facilities will support your healthy, new lifestyle. We've scoured the coast for resorts that offer health and wellness initiatives to keep you in tip-top shape during your voyages. Fitness should be fun, and these resorts intend to make 2018 your healthiest, most enjoyable (cruising) healthy new year yet.
THE BAHAMAS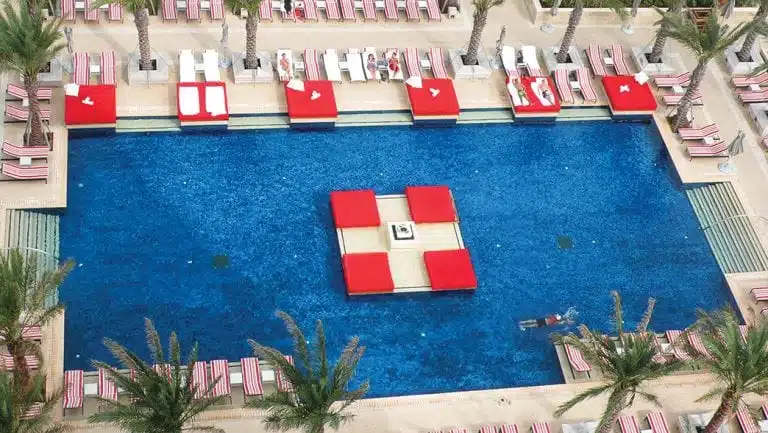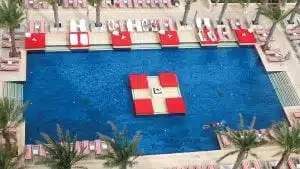 Atlantis Paradise Island Resort
This world-class oceanfront facility on beautiful Paradise Island leaves nothing to be desired. Not only does the 10,000-square-foot fitness center have the latest cardio and
strength training equipment, it also offers an impressive lineup of group instruction, including yoga, Pilates, spinning, and barre classes with certified professionals in the full-service Pilates studio. A grassy courtyard and yoga pavilion provide ample space for stretching, walking and relaxation as well as a full basketball court, tennis courts
and a 4-lane, 25-meter lap pool for those who want an outdoor health boost. After a workout, de-stress and detox in the relaxation lounge and steam showers. If you didn't
pack appropriately, the Pro Shop supplies apparel and equipment. Daily passes can be purchased for guests over the age of 16. Personal trainers are also available for groups
of up to four for 60-minute sessions. Open 6AM-8PM.
FOR FITNESS
One Casino Drive
Paradise Island, Bahamas
242-363-3000, ext. 65246
atlantisbahamas.com/thingstodo/activities/fitnesscenter
FOR RESERVATIONS
242-363-6068
atlantisbahamas.com/rooms/atlantismarina
Valentines Resort and Marina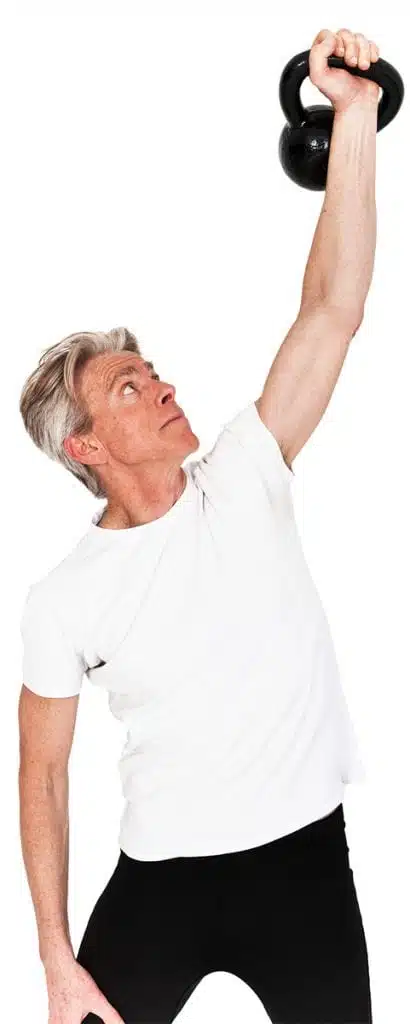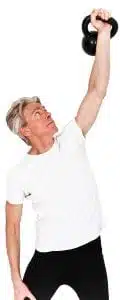 A new fitness center is now open to guests daily from sunrise to sunset. The full line-up of Body-Solid cardio and strength and conditioning equipment will keep your whole crew's fitness goals on track. Private fitness classes, personal training sessions or group
classes in yoga, Pilates, beach boot camps, and circuit training are also available inside the Valentines fitness center, on the beach and even on your boat with renowned trainer Tamara Lorey.
FOR FITNESS
Box One, Harbour Island
North Eleuthera, Bahamas
242-470-1059
tdw.tam@gmail.com
valentinesresort.com/experiences/fitness/
FOR RESERVATIONS
866-389-6864
or 954-463-4519
reservations@valentinesresort.com
valentinesresort.com/getting-here/arrivingby-boat/
FLORIDA
Longboat Key Club Resort
In sunny Sarasota, Florida, the 2,500-square-foot fitness facilities at Longboat Key provide the full gamut of cardio and strength equipment and an area for stretching. An impressive lineup of fitness and wellness classes includes outdoor and inside options in the Mind & Motion fitness studio. Classes include Pilates, beach yoga or tai chi, spinning, Zumba, and beach boot camps. Professional trainers offer personal lessons, one-on-one
stretch sessions, training for enhanced performance and sports' focuses, and water fitness
classes. Guests must be over the age of 16 to enjoy the facilities or accompanied by a parent if between the ages of 12-16. Hours vary by season.
FOR FITNESS
361 Longboat Club Road
Longboat Key, FL 34228
(941) 383-2080
longboatkeymarina.com/fitness-center
FOR RESERVATIONS
941-383-8383
longboatkeymarina.com/marina
SOUTH CAROLINA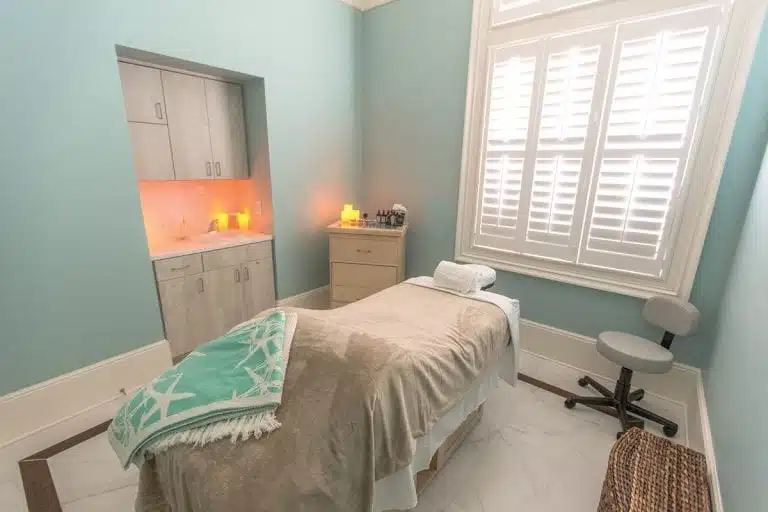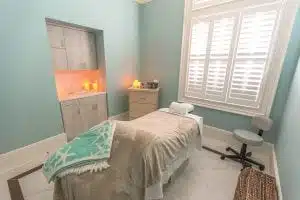 The Beach Club at Charleston Harbor
Achieve your fitness goals in ultimate luxury at this stunning destination resort open from 6AM to 10PM. The first-floor fitness center features traditional cardio machines such as the elliptical and treadmills, along with strength training equipment, free weights, and cycles. The fitness facility also offers Hammam treatments—an Arabian body treatment with a specialized deep-cleansing black soap and steam—for a unique post-workout
experience. In addition to the essential gym equipment, take advantage of the onsite bicycle rentals, lawn games, beach yoga classes, and recreational activities to keep you moving; there is no excuse to fall off your fitness bandwagon here.
FOR FITNESS
20 Patriots Road, Mount Pleasant
South Carolina, 29464
843-856-0028
charlestonharborresort.com/amenities.htm#anchorSpa
FOR RESERVATIONS
Charleston Harbor marina reservations:
843-284-7062
charlestonharborresort.com/charleston-harbor-marina.html
NEW YORK
Baron's Cove, Sag Harbor, NY
This resort is sure to keep you on track with a full range of fitness and recreation amenities. For a traditional workout, cardio and weight machines are available during regular business hours of 8AM-7PM. But if you arrive late, hours can be extended upon
request. In addition to a standard gym, the fresh air recreation center boasts stunning waterfront views of Sag Harbor as you knock off your daily exercise checklist. Baron's Cove offers guests complimentary bikes along a walking/running trail through the
marina or directly into town. Hikes into Mashomack Preserve on Shelter Island are also a stunning highlight while getting your heart rate up, but make sure to check the route with the resort concierge. Enjoy a leisurely round of tennis or schedule a lesson with the onsite
professional, and for yoga or light cardio, head to the beach before heading to your next destination. Conveniently moor your boat 0.2 miles away at Sag Harbor Cove Marina.
FOR FITNESS
31 W. Water Street
Sag Harbor, NY 11963
844-227-6672
baronscove.com/resortlife
FOR RESERVATIONS
631-725-1605
info@sagharborcove.com;
sagharborcoveyachtclub.com/
Montauk Yacht Club
Enjoy your classic workout routine with the fully equipped fitness center's cardio and weight equipment, head outside with the whole family for recreational fitness on the volleyball, tennis or bocce ball courts, or use their complimentary paddleboard and bicycle rentals. Get your swim laps in from one of three heated pools—two outdoor and one
indoor—and enjoy a postworkout session in the sauna. For instructional classes, the onsite tennis professional offers lessons, clinics and tennis aerobics, while the professional surf and paddle board instructors will give you a fun workout on the water. Be sure to check for seasonal availability for certain resort amenities. Hours are 10AM-6PM.
FOR FITNESS
32 Star Island Road
Montauk, New York 11954
888-692-8668 or 631-668-3100
FOR RESERVATIONS
631-668-7702
marina@montaukyachtclub.com;
montaukyachtclub.com/marina/
MARYLAND
Hyatt Regency Chesapeake Bay Golf Resort, Spa & Marina
The Sago Spa & Salon Fitness Center at the Hyatt Regency Chesapeake Bay is conveniently located on the lobby level of the resort above the winter garden pool. It features the standard cardio and strength equipment guests would expect at any fully resourced gym, along with personal trainers, workout towels, water, and fruit for a full upscale resort spa experience. The grounds also feature a downloadable jogging/walking map for outdoor recreation and private or group yoga classes. Hours are 9AM-7PM Sunday through Thursday and open until 8 PM Friday and Saturday.
FOR FITNESS
100 Heron Blvd. at Route 50
Cambridge, Maryland, 21613
410-901-6590
hyatt.com/corporate/spas/Sago-Spa-And-Salon/en/fitness
FOR RESERVATIONS
410-901-1234
conciergechesa@hyatt.com
chesapeakebay.regency.hyatt.com/en/hotel/our-hotel/marina.html
By Christine Carpenter Southern Boating January 2018