News on Monday, August 17, 2015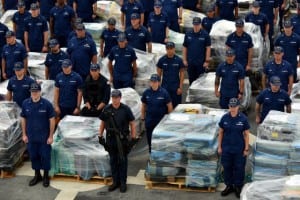 It took hours for the members of the U.S. Coast Guard Cutter Stratton to offload thousands of pounds of cocaine they apprehended in the Pacific. Find out more at
http://coastguard.dodlive.mil/2015/08/in-the-zone-stratton-offloads-more-than-66000-pounds-of-cocaine/

InterMarine, Inc., one of the largest and established boat dealers in Fort Lauderdale, Fla., recently completed the construction of their new 16,000-square-foot facility.
The new showroom and service center features a two-story, air-conditioned sales and administration area, indoor showroom, covered outdoor showroom, and covered service bays for vessels up to 45′. The new facility also includes a conference room, warehouse, and separate service and parts departments. Customers will benefit from this new center, as they will be able to shop more comfortably. InterMarine is also able to service more and larger vessels at their new facility.
Its location in Fort Lauderdale near Griffin and I-95 makes it an excellent and accessible location for residents of Broward and Miami-Dade counties alike. InterMarine's new Sales and Service Center also supports the efforts of the city of Fort Lauderdale and neighboring Dania Beach to update and revamp the area.
InterMarine, Inc. has been in business since 1995 and the local certified dealer for Bayliner Boats, Chaparral Boats, Four Winns, Everglades Fishing Boats, Jeanneau Powerboats, and Prestige Luxury Motor Yachts.
InterMarine, Inc.
4550 Anglers Avenue
Fort Lauderdale, FL 33312
http://www.intermarineboats.com
(866) 725-7495
Media Contact: Denise Ciparro (954) 670-9525
General Manager: Rick DuBois (954) 239-1533
Vice President: Patrick Galipeau (954) 931-4006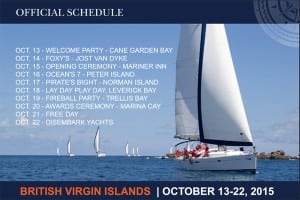 The Moorings 34th Annual Interline Regatta returns to the B.V.I. this October 13-22. Visit moorings.com/vacation-options/regattas/moorings-interline-regatta.