Whatever you're craving, Southern Boating has a recipe that can be made aboard. Easy-to-make cruising entrées are added monthly from our At Ease in the Galley column.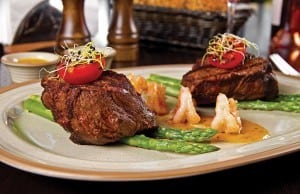 Dirty Martini Preparation time: 10 minutes Serves: 4 6 oz. premium vodka 2 oz. dry vermouth (optional) 1/4 c. olive juice 12 olives Toothpicks Combine vodka, vermouth and olive juice over ice-filled...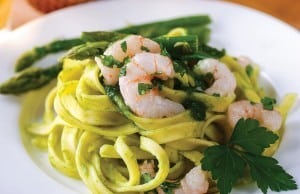 Spiced Shrimp over Lemon Pasta Preparation time: 20 minutes Cooking time: 25 minutes Serves: 6 1 lb. fettuccine, cooked al dente 1/3 c. olive oil ½ tsp. cumin ½ tsp. paprika ¼ tsp....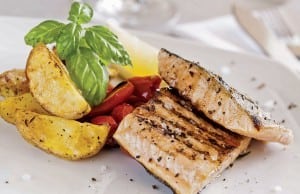 Grilled Mahi with Lemon Caper Vinaigrette Preparation Time: 20 minutes Cook Time: 12 minutes Serves: 6 6 6-oz. mahi filets ½ c. olive oil Salt and pepper to taste 2 lemons,...