The old mantra "safety first" certainly applies to boating. Be it flares, PFDs, security systems, and tips for keeping all aboard safe and secure—Southern Boating's Safety Gear has it all.
LightShip is a portable light that is easily installed with three powerful suction cups that face the solar cell to the sun for a...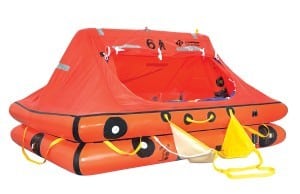 New Crewsaver® recreational liferafts feature the most advanced specifications on the market today. Three models—for coastal use, under 24-hour ocean use, and over 24-hour...