Any boat enthusiast will tell you with boat ownership comes electronics and gear—and lots of it! Researching which boating gear is necessary for your boat can feel like a full time job. At Southern Boating, our writers and boating experts have decades of experience reviewing electronics and gear to determine the best. We've done the legwork for you! We provide insider tips, insights, trends, and resources for hundreds of products. Browse through articles that include product photos, pricing, detailed specifications, links to manufacturer websites, tips on best use and much more! We're always looking for the latest and greatest electronics and gear. Have a product that you'd like Southern Boating to review? Contact bonnie@southernboating.com for a review and possible inclusion on our website!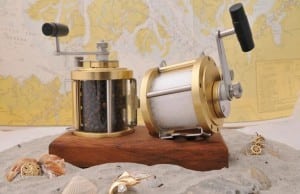 Uniquely Nautical's Offshore Salt & Pepper Grinder tableware accessories are almost the real thing – they're heavy, solid and distinctive. The "Fishing Reel" grinders...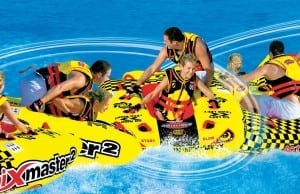 Guarantee your family's fun with the right water toys and accessories. My friend with perfectly coiffed hair expected a leisurely water tube ride and thought...