The Southern Boating Annual Gift Guide is one of the most anticipated of the season. During the holidays or your favorite boater's birthday, take a look at the Southern Boating Gift Guide for ideas that will wow any boater.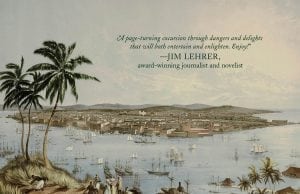 The historical thriller Harbor of Spies is set in Havana during the height of the American Civil War. Slave trading, spies around every corner, blockade...
Dear Keaton's Starfish Embroidery Guest Towels adds some coastal style to your boat's ensuite. The hand-embroidered hem-stitched towel is made from a linen and cotton blend, so it's as soft...