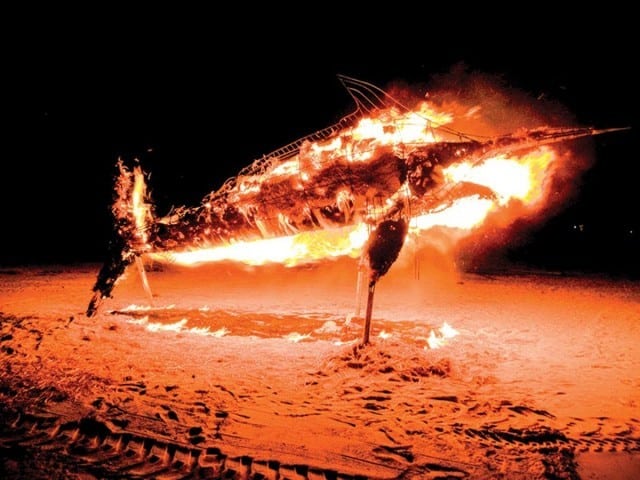 Crawfish (aka lobster or bug) season begins this month (August 1-March 31) along with Emancipation Day weekend festivities on August 1-4, so the number of visiting cruisers will rise. Respect the environment, carry a valid fishing permit, practice safety while diving, and mind The Bahamas' regulations to enjoy successful dives and outstanding meals. Some say that Bahamian spiny lobster is sweeter than crustaceans from the U.S. northeastern waters of Maine and Massachusetts.
Celebrated international marine wildlife artist-scientist-ocean conservationist Guy Harvey has joined his Guy Harvey Outpost Expedition Collection with the well-established, award-winning, eco-sustainable Bimini Sands Resort & Marina on south Bimini Island. The superior conservation duo shares forward-thinking plans to promote and protect the island's heritage.
A familiar beacon to cruisers, this fully protected Blue Flag-awarded marina is the first marina before the notorious shifting sands of the main navigational channel to the north island, with an eight-foot depth at the entrance. Cruisers will find one of the finest family-owned, family-friendly, deep-water marinas in all of The Bahamas. Amenities include 100 slips up to 100 feet, floating Bellingham docks, 30/50-amp power, fuel (the only diesel on both islands), ship's store with every commodity imaginable, and Bahamas Customs on site during peak weekends. Take your pick of three swimming pools, including an infinity design overlooking the straits with a new, well-covered snack shack, three first-rate restaurants and three watering holes.
This recent alliance will suit the majority of cruisers and water sports folks. Expect to hear about innovative, co-hosted IGFA fishing tournaments with noted organizers and famous anglers, and remarkable animal adventures with the famed Neal Watson Dive Center—the ultimate diving outpost in the Biminis, headquartered at the Bimini Sands Beach Club. The well-respected Eco Activities Department based at the marina offers numerous environmentally friendly guided tours—kayaking within the Bimini Mangroves, nature hikes on the Bimini Nature Trail, snorkeling with friendly stingrays in Honeymoon Harbour, tours of the world-famous Bimini Biological Field Station (Shark Lab), and more. biminisands.com; guyharveyoutpost.com
The West End Airport on Grand Bahama Island reopened for use on June 1st and makes it easier for cruisers to leave their boats for longer periods at The Old Bahama Bay Resort and Yacht Harbour. Located just 55 miles from Palm Beach, Florida, the 6,000-foot runway is open for use from 8AM to 5PM. Aircraft must be pre-approved by West End Airport Management and Bahamas ATC. Contact Airport Manager Ashley Smith at (242) 272-1335 for approval, or email her at ashleyjamessmith1940@gmail.com. Private pilots that book a four-night stay or longer by August 31st at Old Bahama Bay Resort receive a $300 credit. Call 1-888-983-6188 or email sales@oldbahambay.com. oldbahamabay.com
While you're docked at Old Bahama Bay, take a taxi ride to Paradise Cove's Dead Man's Reef for a terrific new eco-adventure snorkeling out in shallow water to newly installed reef balls. Reef balls are the world's leading artificial reef modules and currently the safest and most effective way to create a sustainable marine reef habitat. Studies show these reef balls can create up to 500 pounds of biomass per year—fish, lobsters, coral, and algae nourishing the marine environment. Spillover effects mean more fish available from West End to Eight Mile Rock. For an unusual gift or souvenir you can adopt a reef ball with an official certificate. Call (242) 349-2677. deadmansreef.com/reefball
Tax: Cruisers may be interested to know that implementation of the 15-percent Bahamas Value Added Tax slated to begin July 2014 has been delayed to January 1, 2015. The rate was dropped to 7.5 percent.
Fall cruising: Marinas, restaurants, attractions, and hotels begin their annual closings for refurbishment starting in September up to mid-November. Check all your venue sources carefully.
Abaco: The long awaited and much delayed new Leonard M. Thompson International Airport in Marsh Harbour (MHH) is now open for use.
By Sandra Davis, Southern Boating August 2014