Center Consoles are the fastest-growing segment of the marine marketplace—making the choices seemingly endless. Center Consoles are perfect for many occasions and appeal to a wide range of boaters, including the serious anglers, families, and the luxury day boater. View our library to learn more about the latest center console models and their various features.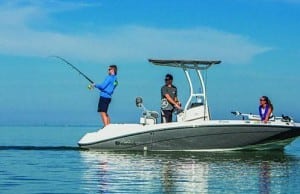 In February 2015, Yamaha unveiled the world premiere of their 190 FSH Sport, a center console that equally combines the desire for cruising, family...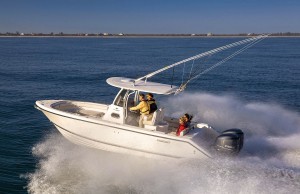 The Pursuit C260 measures 25 feet, 10 inches long and features a well-appointed dash that has enough room for two multi-function displays. The driver...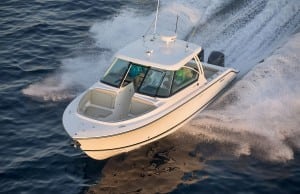 From Pursuit Boats comes the Dual Console DC 325, a sport-utility vehicle on the water in which versatility is the name of the game....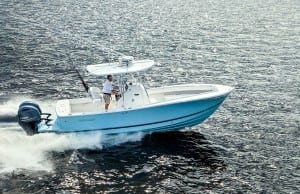 Ocean Runner Twenty-five years ago, Joan and Owen Maxwell founded Regulator Marine with their stalwart 26-footer, and it was that one model that launched the...